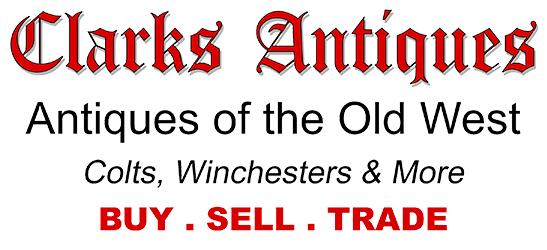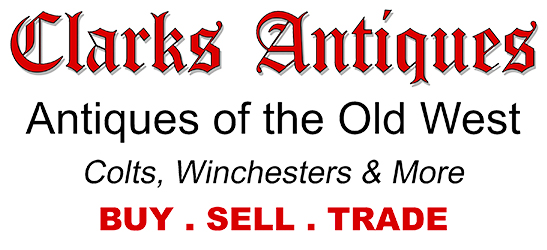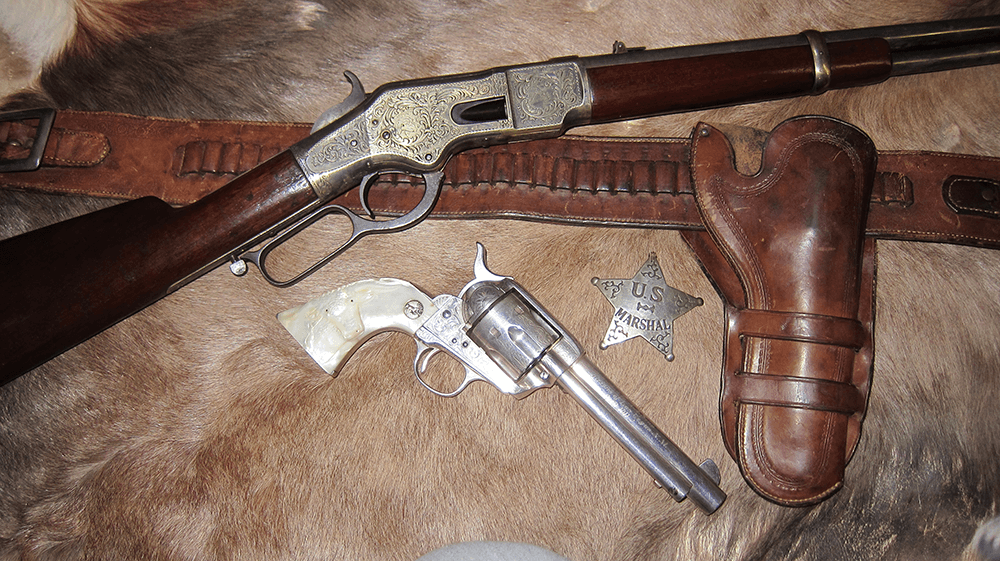 An early, RARE, Winchester 1886 45-70 extra light weight rifle with a 22" round barrel and FULL MAGAZINE. This is an early 1899 made take-down rifle in full blue finish. A factory letter (included) verifies: rifle, caliber 45/70, round barrel, extra light, plain trigger, Lyman jack front sight full magazine, takedown, shipped Sept. 13, 1899.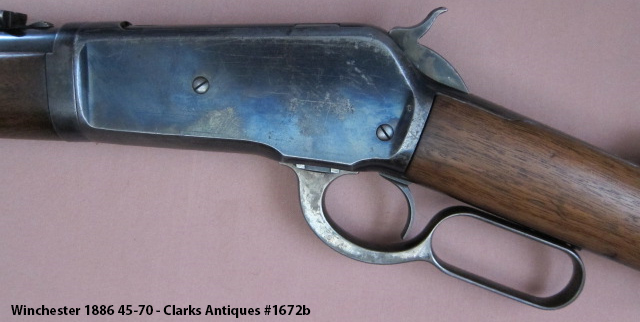 Winchester 1886 – Condition
It's in fine overall used condition with approx. 90% original blue on barrel, magazine and forend cap. The receiver shows about 50% of the original blue with the remainder flaking off and a small spot (about 1″ diameter) of fine pitting on the left side. The hammer and lever show muted case colors. The original walnut stocks are in fine condition with no losses, just showing minor nicks and scratches from use. The wood to metal fit is excellent with the original Winchester hard rubber butt plate in excellent condition. The action is good and the bore is very good. All the markings are sharp and correct with the original factory sights. This gun appears to be 100% original and correct.
A rare configuration in a great caliber.
Clarks Antiques Firearms – Winchester 1886 45-70 – Price $5,750.00
Item #1672
** FFL or C&R required for shipping.  Cannot ship to California