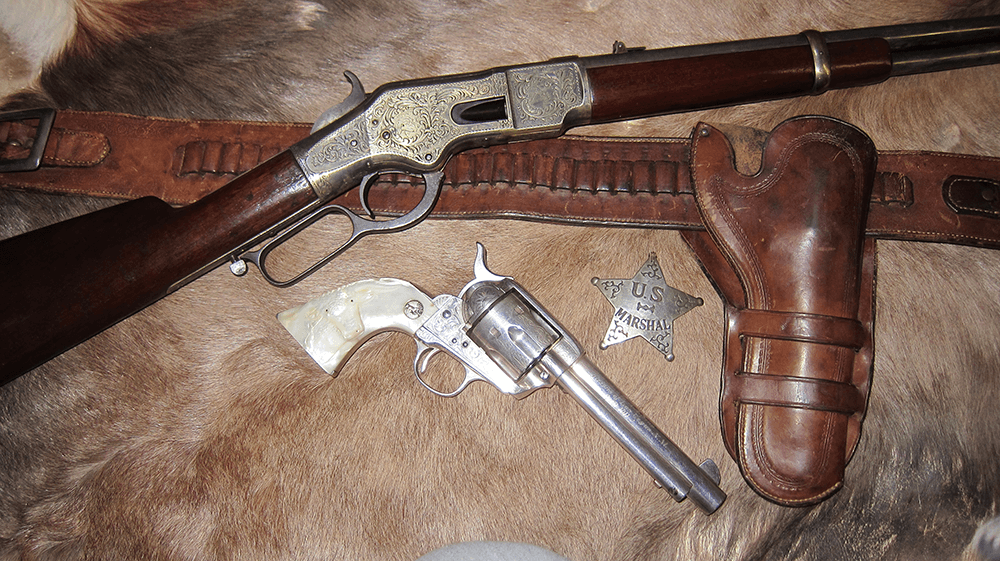 A very hard used U.S. antique Civil War sword in overall fair condition. It's marked "U.S., DFM, 1864" on one side of the hilt and "Emerson & Silver, Renton, N.J." on the other.
The blade is fully intact with fine-to-coarse pitting near the pointed end. The handle only retains about 40% of the original shark skin covering with the remainder worn down to the wooden base. All the wire wrap is gone and the brass hand guard shows some flattening as if a horse may have fallen on it. There is no scabbard.
This sword was obviously "there" showing heavy battle field use.
Clarks Antiques – Western Memorabilia – Civil War Sword – Price $425.00
Item #1099