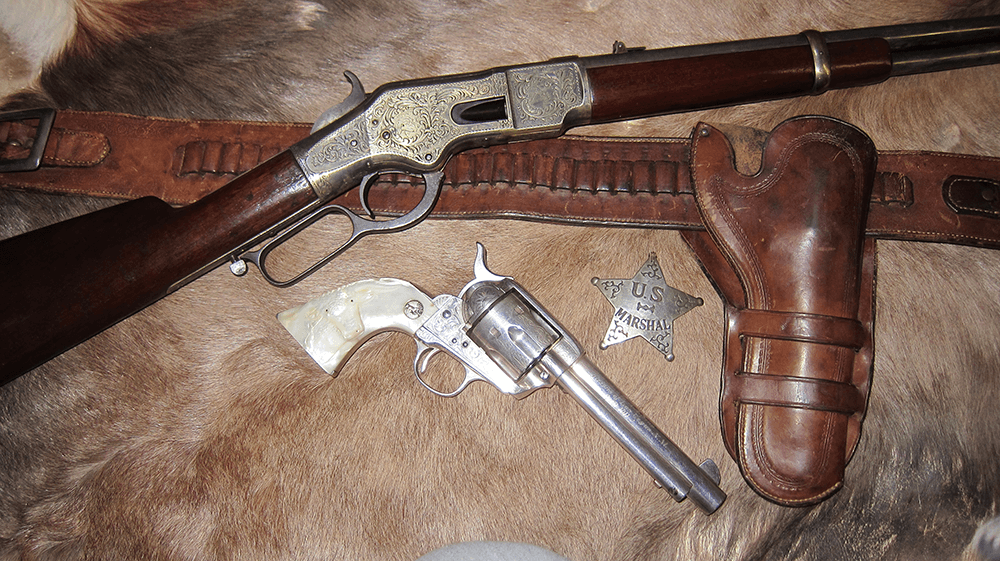 Colt SAA Black Powder Cylinder 38-40
Clarks Antiques western memorabilia offers a variety of antique Colt SAA parts to add to your collection of holsters and belts and antique firearms. An original Colt SAA Black Powder Cylinder 38-40 caliber will also work in a .41 caliber Colt SAA.  This Colt Cylinder is in good condition.  It was heavily pitted, then cleaned and buffed.  Some pitting still remains, mostly in the flutes.  It is polished (buffed) to a bright metal.
All six chambers are in very good condition and the exterior stop notches and ratchets are good also.  There are no markings on the cylinder.
Clarks Antiques – Western Memorabilia – Colt SAA Black Powder Cylinder 38-40 – Price $200.00
Item #1221