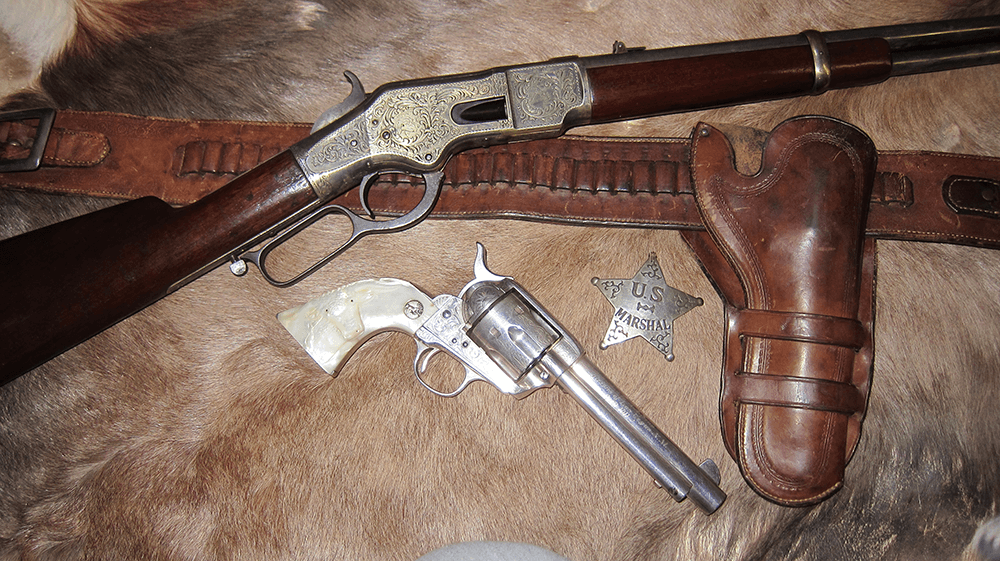 Christopher Roby Chelmsford Sword
This is a very fine example of a US Cavalry Saber that would go well with any Indian Wars armaments collection. After the Civil War, the US Cavalry continued to use the saber on the Western frontier and into the Indian Wars. They started falling from use around the late 1870's and by 1890 were mostly worn for ceremonial dress.  
This Cavalry saber was manufactured by Christopher Roby Company of West Chelmsford, Mass.
Between 1861-65 C. Roby & Co. sold several thousand cavalry saber swords to the US government during the Civil War, but only a small number have been uncovered in recent years. As a result, they have become collectors' items and this US Cavalry Saber sword is one of the better examples.
Condition – US Cavalry Sword by C. Roby
Christopher Roby made a fine cavalry saber.  This US Cavalry saber is in VERY fine condition, retaining all of its shark skin handle covering and wire wrap. The scabbard is nickel plated showing about 80% of frosted nickel, the remainder being dark and blotchy. There are no dents. There are inspector's initials at the bottom "JCW".  The blade is perfect with no rust or pitting, showing only slight age discoloration. The hilt is marked "U.S. 1865, AGM" on one side.  This is an arsenal inspector marking for Alfred G. Manning.  "C Roby, W Chelmsford, Mass" is on the other side of the hilt.  Examples of Roby-made Horse Artillery sabres bear these U.S. markings
This fine US Cavalry Roby saber is a great specimen that would compliment any Civil War weapon display or collection.
A very fine example of a very well manufactured Roby Cavalry Saber
Clarks Antiques – Western Memorabilia – U.S. Cavalry Saber – Price $1,200.00
Item #1265
If you like this you may also like our Civil War Sword