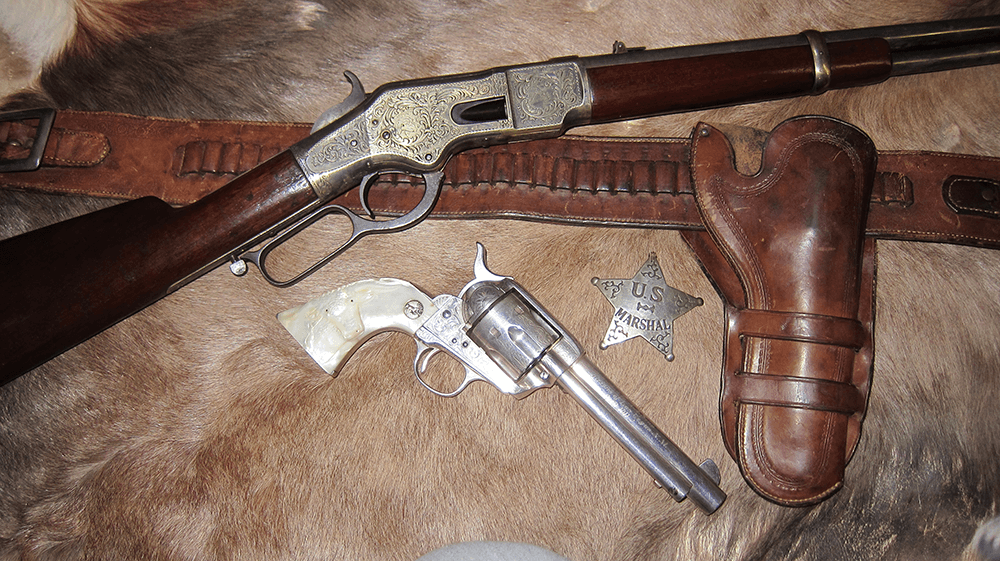 Walker & Hall Bowie Knife
A large spear point Walker & Hall Bowie Knife, marked Walker & Hall, Sheffield. They marketed their early knifes (1850's) as the "Rio Grande Camp Knife".
This knife is 15″ overall with a 9 ¾" blade, stag handle with German Silver mounts. It is a heavy high-quality knife that they were known for. The knife and scabbard are in overall excellent condition showing no damage and little use.
After John Wilkes Booth shot Abraham Lincoln and jumped down onto the stage, it was a Walker & Hall, Rio Grand Camp Knife, that he was holding in the air and flaunting.
Clarks Antiques – Western Memorabilia – Bowie Knife, Walker & Hall – Price $2,750.00
Item #1557
If you like this period piece, you may also like our 1816 US Socket Bayonet