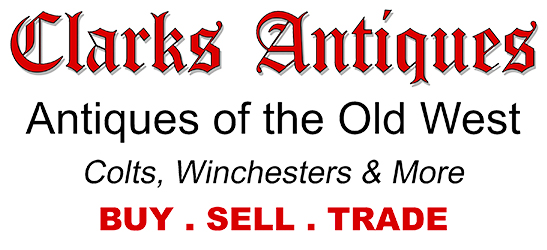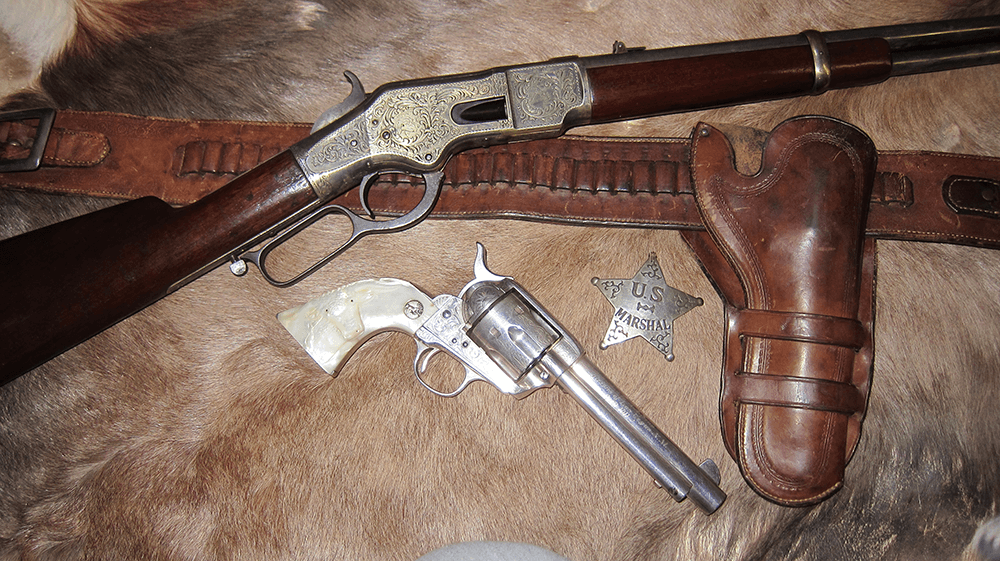 US Cavalry Prairie Belt Rig
This US Calvary prairie belt rig includes a pattern 1885 cartridge belt and a pattern 1881 flap holster. The Pattern 1881, two position, Cavalry flap holster shows the larger belt loop for use with the woven web cartridge belt. 
1881 Flap Holster
The two-position flap holster will accommodate a Colt SAA or a Schofield revolver. The holster shows a prominent "US" stamping on the front of the pouch and "Lanz, Owen & Co. Chicago" makers marking on the back of the belt loop. All the original stitching is present and solid and the leather shows no damage or losses. Also, all the shiny black finish is present and good on the pouch. Along with about 50% of the shiny finish worn off the flap. It retains the original toe plug. Also with good stitching.
Pattern 1885 Cartridge Belt
The belt is a Pattern 1885 .45-70 caliber woven Cavalry cartridge belt.  Although, the belt has been shortened at both ends, this was common practice, leaving 44 remaining cartridge loops. The buckle chape was re-attached using commercial rivets. The original saber hanger is riveted to the belt, but the lower portion has been cut off.  Also, the tongue has been shortened with the end portion, that would have shown the "Rock Island" marking, now missing. But, the tongue does show markings "12" & "E". The "E" probably stands for Company E that was assigned to Fort Abraham Lincoln in the (North) Dakota Territory. The belt is 40" long x 3" wide and retains the original buckle. Furthermore, the buckle completely oxidized to a black color. This type of belt is nicely illustrated in "American Military & Navel Belts, 1812 – 1902" by R. Steven Dorsey, page 286.
Both holster and belt are in overall fine used condition.
Clarks Antiques – Antique Gun Leather – US Cavalry Prairie Belt Rig – Price $1,950.00
Item #1625
If you like this you may like our Prairie Cartridge Belt