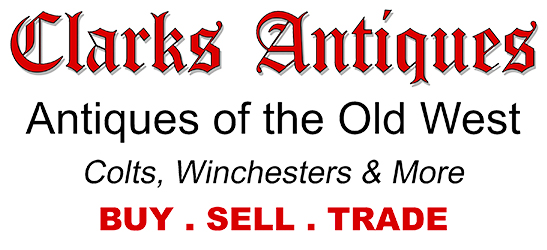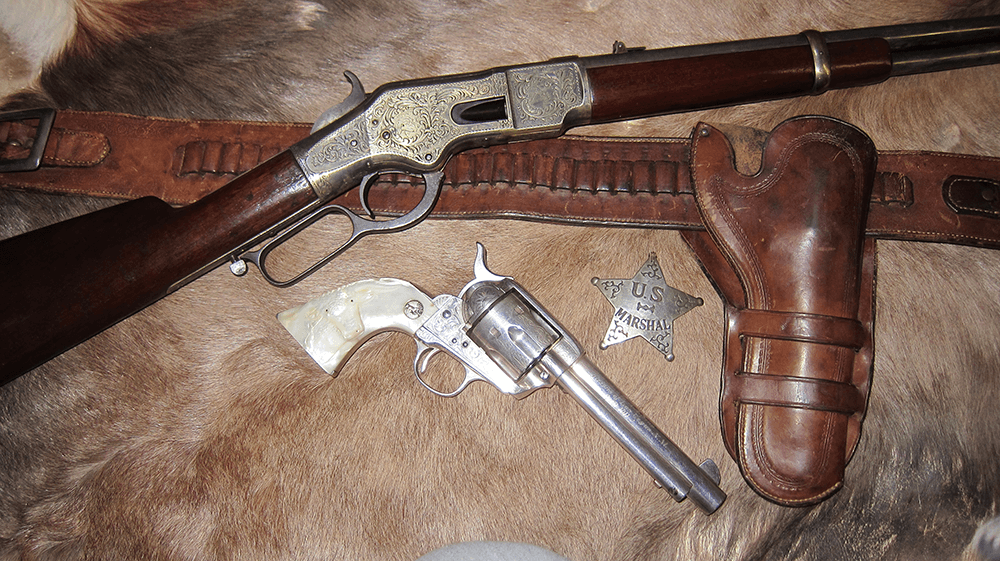 for a Colt SAA 4-3/4″ Barrel
A great piece of antique gun leather is our Catalog Holster and Belt. A nice old cowboy rig with a "Royal" marked catalog holster and un-marked money belt.

The Money Belt
The belt is an early unmarked money belt with 51 cartridge loops for 32-20 caliber bullets. It is 3″ wide x 35″ long and in good overall condition.  However, it does show use and wear, with no damage or repairs, or any modifications to the leather. A few cartridge loops (5) show some breakage of the stitching as does the tongue chape. Other than that, all the rest of the stitching is good and strong. Also, the original buckle shows oxidation with little or no nickel finish left. The leather shows some minor age cracking and crazing, but nothing major.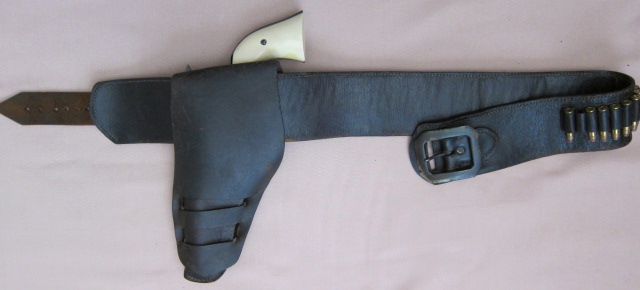 The Catalog Holster
The double loop holster is a basic "Royal" brand catalog holster, nicely marked, with their normal rolled border tooling. The stitching is good and the holster shows no damage or modifications.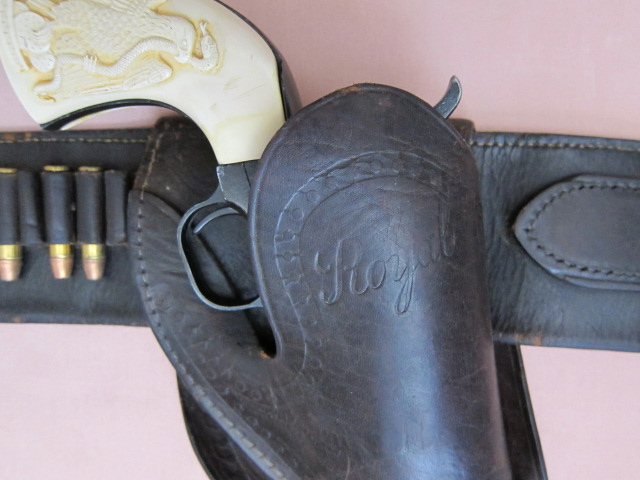 Not included is toy gun and cartridges shown in Clarks Antiques old western gun leather photos.
Clarks Antiques – Antique Gun Leather – Catalog Holster & Belt – Price $1,400.00
Item #1727
If you like this you may like our Western Holster and Belt Rig