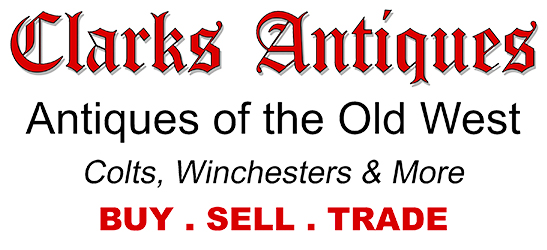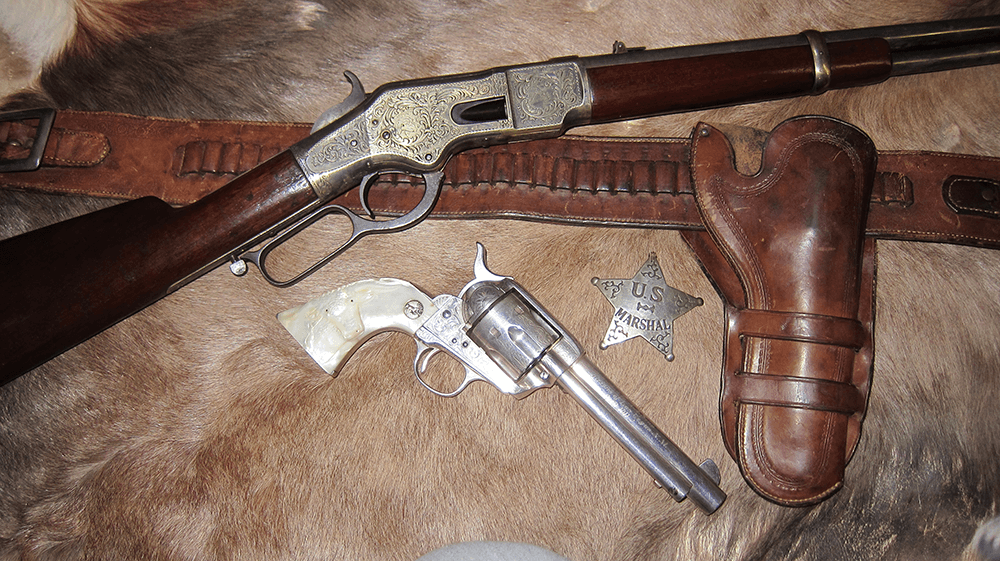 Colt Artillery Cavalry Rig
An 1890 era Colt Artillery Cavalry rig – belt, holster, and cartridge pouch.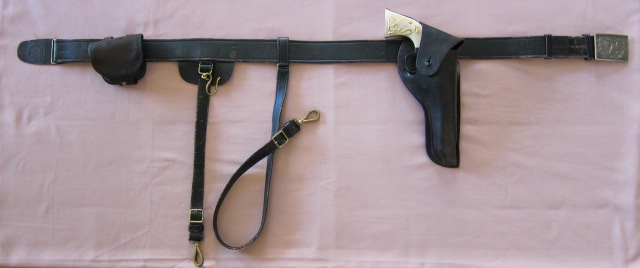 The Belt – Condition
The saber belt retains the original hanging straps and dismounted hook and a Pattern 1872 Plate/Buckle. There is no damage to the leather and all the original stitching is intact. The Pattern 1872 Plate is in excellent condition, showing traces of original gilt. The belt is marked "Raymold & Whitlock, 88 & 101 Fourth Ave, N.Y." Founded by William F. Raymold and Benjamin W. Whitlock in 1881. They held many large Army contracts from 1881-1886, supplying uniforms, equipment and swords.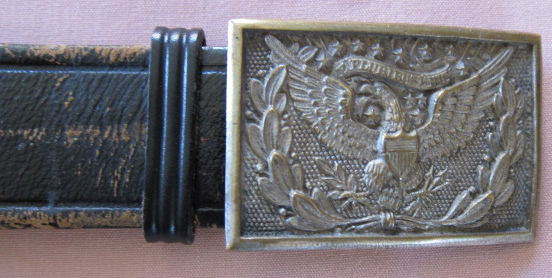 The Holster – Condition
The holster is a non-regulation holster made to fit a Colt Single Action Army Artillery revolver with a 5 ½" barrel. It's a right-handed holster and closely resembles a military flap holster in both design and color. It has no makers mark and lacks the large "US" in the oval stamping. It has a fully sewn-on, integral, belt loop and holster skirt. It's a very high-quality holster and in excellent condition with all the original stitching solid and tight. It matches the belt in condition and color – military black.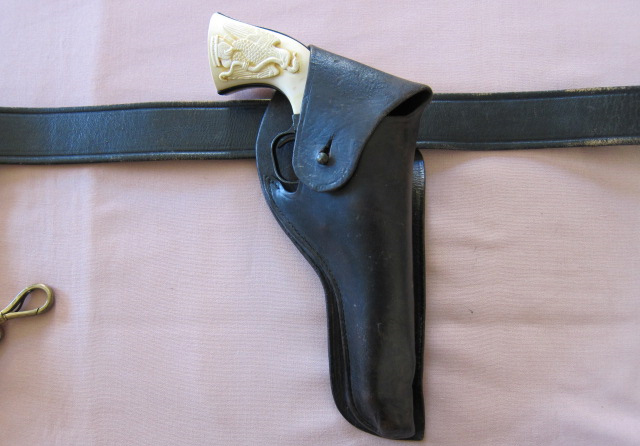 The Cartridge Pouch
The cartridge pouch is a Civil War type with the wool lining removed to accommodate metallic cartridges. Its marked "H.W. Oliver, Pittsburg, PA" on the inside flap. Its in very good condition, just showing some age cracking on the outside flaps – nothing serious.
A very unique rig to accommodate the up-dated Colt revolvers and still carry a saber.
Toy gun in photos not included.
Clarks Antiques – Antique Gun Leather – Colt Artillery Cavalry Rig – Price $1,950.00
Item #1703
If you like this you may also like our Colt 38 DA US Army Rig