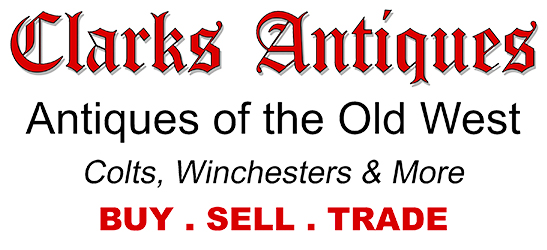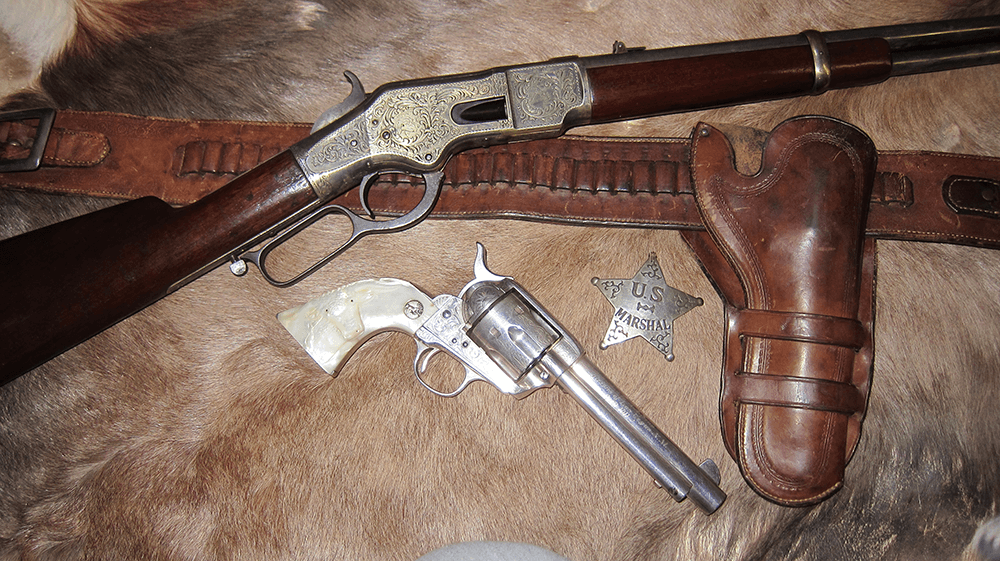 Henry Marked Barrel – Yellow Boy
Here is a very attractive example of a special order, engraved, Winchester 1866 carbine yellow boy. This Winchester 66' is an early 2nd model with many special features, including the concealed "inside" serial number and a "Henry" marked barrel address.
This would be a great addition to any collection of "special order" and unique Winchester lever action firearms.

Special Order Henry Marked Yellow Boy
This special-order Winchester 1866 carbine, serial #16523 was made in 1868. This special made carbine is period engraved with the Mexican snake and eagle on the left side, stylized initials "RM" on the right side.  The top tang is engraved. Also, the top of receiver, bottom of lifter and butt plate – all in matching motifs.  The engraving is very well executed and of high quality.  The gun was made without any provisions for a saddle ring.  All the metal surfaces were originally nickel plated along with, the frame nickel or silver plated with only traces of the plating remaining. Furthermore, the top of the receiver may have been inscribed as the engraving has been removed in that area.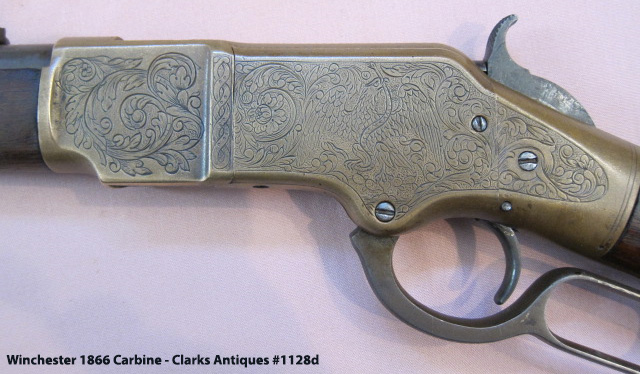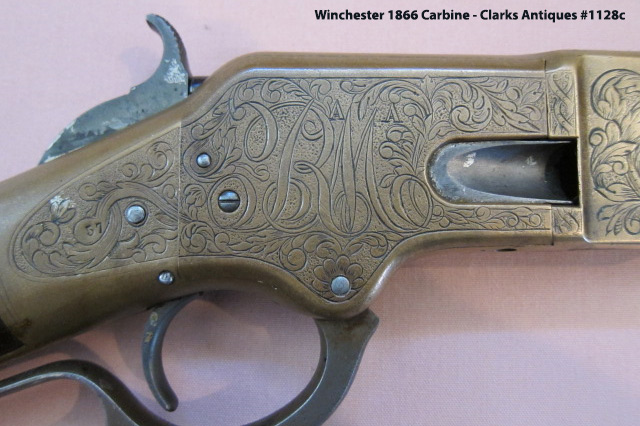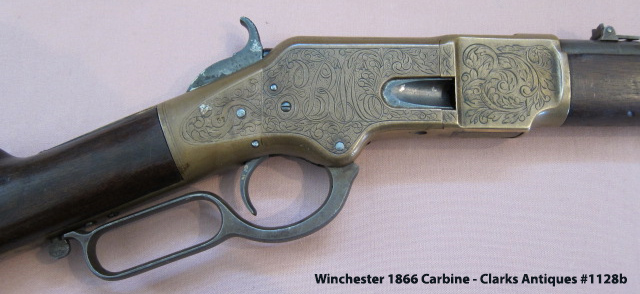 New York Engraving
This is a very highly embellished carbine with special features. Although, it is too early to letter.  "Henry's Patent" is visible on the barrel with only portions of "Kings Patent" visible.  Also, located under the butt stock is an "RV" and a small "W" before the serial number.  There is a small "57" stamped on the engraved right-side frame.  In addition, the engraving on that side includes a small "A" above and after each engraved initial (RM).  The "RM" may very well stand for Republic of Mexico.  It is quite likely this carbine was presented to a Mexican government official to help gain their governments adoption of the Winchester. The top of the receiver may have carried the inscription to a high-ranking government official or military officer.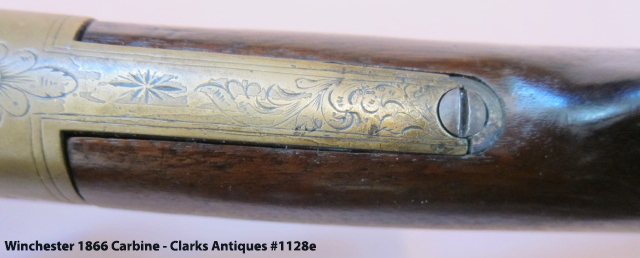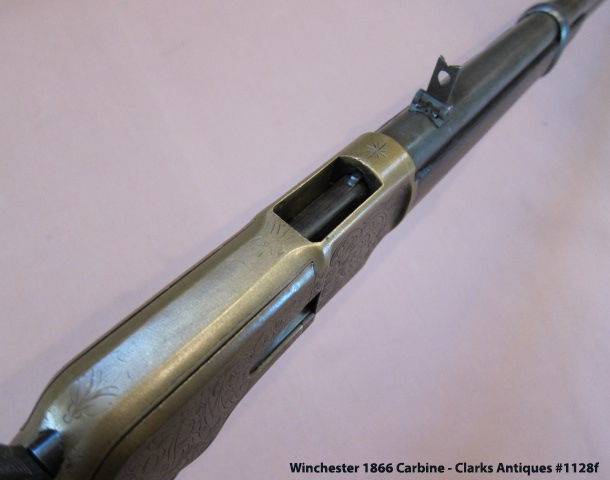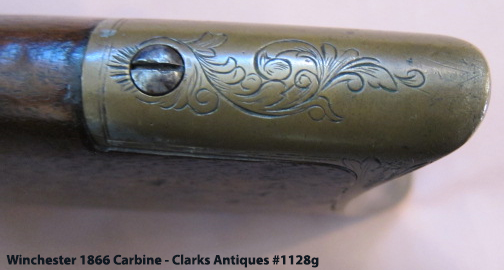 All the parts of the gun, including the screws, appear to be original with the original cleaning rod in the butt stock. The screw slots are good.  Also, the bore and rifling are surprisingly very good with very light pitting. The gun is in overall good to very good condition showing use and wear, but no abuse. The engraving shows strong and complete with the exception of the removed portion at the top of the receiver. The barrel and magazine show a smooth grey brown color as there was never any bluing on the gun. Traces of the plating are seen on the magazine, frame, butt plate, hammer, and loading gate. Lastly, the original walnut stocks are in very good condition and fit well, only being slightly off at the wrist because of an old period braised repair at the upper tang screw hole.
** Note: Additional high definition photos are available upon request.
Clarks Antiques Firearms – Winchester 1866 Carbine – Price $12,495.00 
Item #1128
If you like this, you may also like our Engraved Winchester 1866 SRC