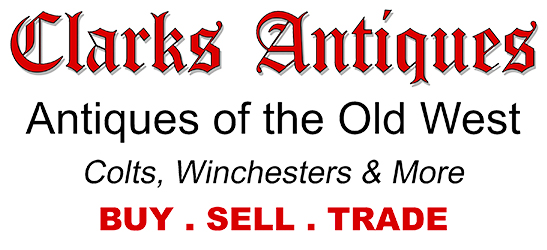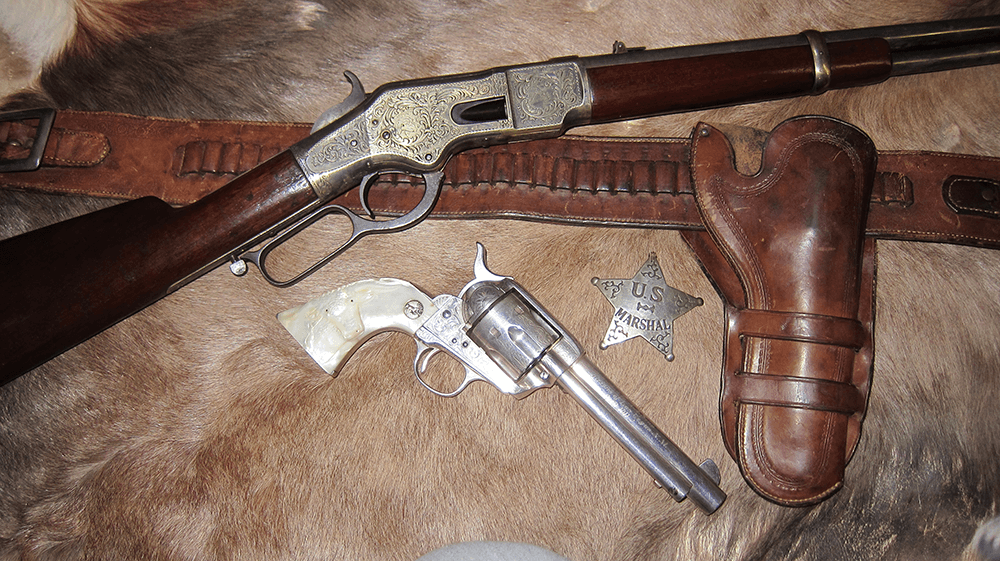 An early 41 Short Picture Box by the United States Cartridge Co., Lowell, Mass., U.S.A. The box is marked "For Colt's Double Action Pistol", and shows a picture of an 1877 Colt's Thunderer on the top label.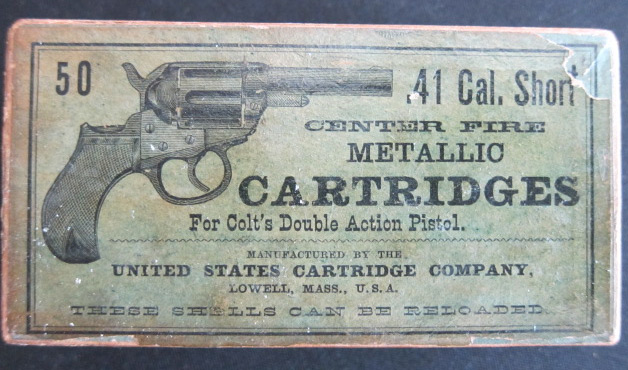 Condition
The box has been OPENED and is in very good condition, showing a few professionally repaired split seams. Also, the top right corner of the top label shows a small piece missing with another label underneath???  However, the top green label is excellent and about 60% of the red side labels are still present. All the original cartridges are present and in very good condition.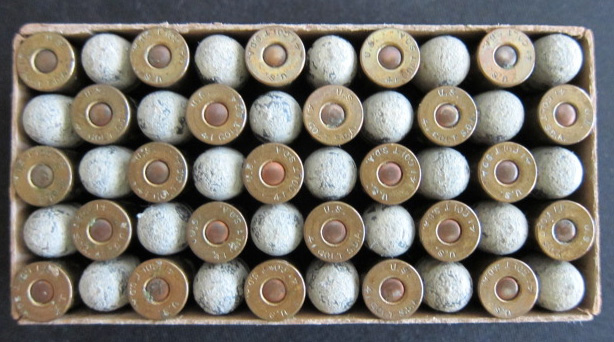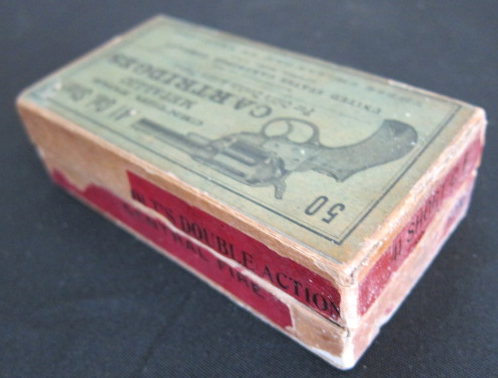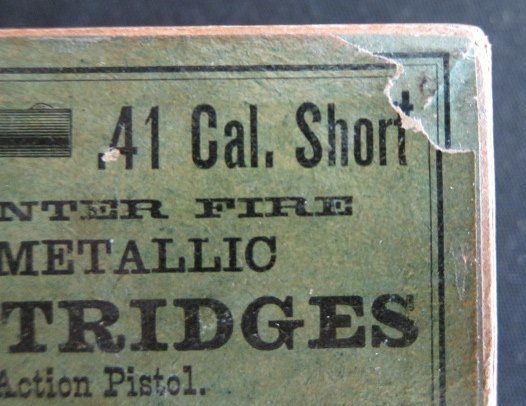 This is a great looking box. These early picture boxes are always in great demand.
Covered with plastic wrap for protection.
Clarks Antiques – 41 Short Picture Box – Price $1,000.00
Item #1756
If you like this you may like our 38 Long Colt  Ammo
* Can't ship antique or modern ammo to California, Hawaii, and Alaska