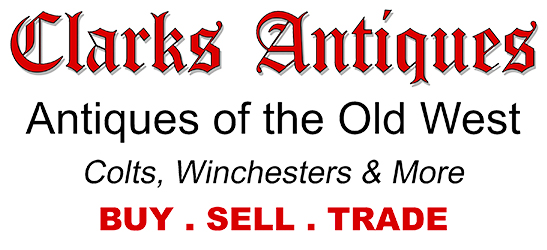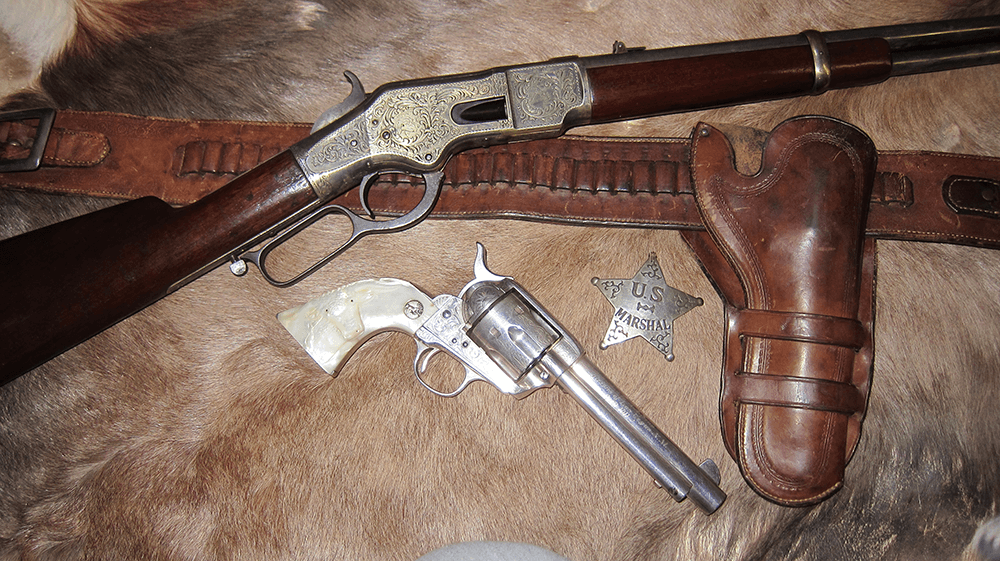 RT Frazier Holster and Belt
Left Hand Cross-Draw for Colt 7-1/2″
An excellent condition RT Frazier Holster and Belt rig.  The belt is a catalog money belt.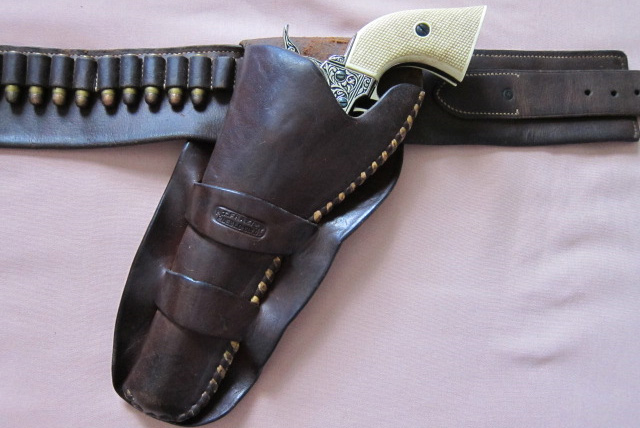 The Holster
The holster is made in a left hand cross-draw style that fits a Colt SAA with a 7 ½" barrel. The holster is marked on the top front loop "R.T. Frazier, Pueblo, Colo". It is in fine, undamaged, condition with all the original raw hide pouch stitching intact. The back of the skirt has 2 slits to accommodate a 3 ½" wide belt to carry the gun and holster in a vertical (non-slanted) position. There are 2 holes punched at the bottom of the skirt (not visible from the front) for tie-down straps. A nice holster in an uncommon style nearly identical to the one pictured in "PACKING IRON", less the fancy tooling, page 137.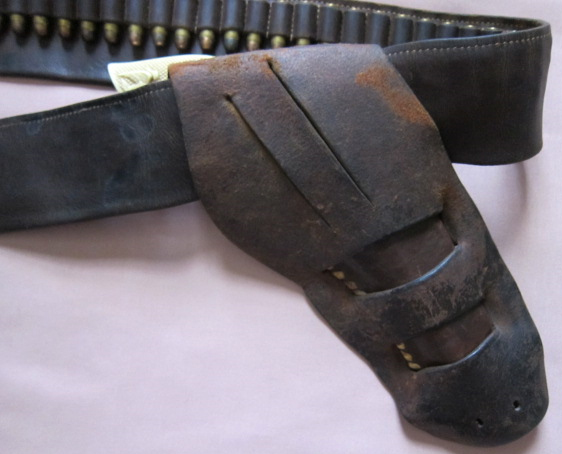 The Belt
It's accompanied with a fine condition MONEY belt, showing no makers mark, just "94X" catalog number on the buckle chape. The belt is 3" wide x 36" long with 40 cartridge loops for .38/.41 caliber bullets. The belt is all original, no repairs or modifications, and all the original stitching is intact and solid. It shows some added saddle oil and the original buckle retains approx. 98% of its nickel finish.

Toy gun and .41 Colt cartridges in photos are not included.
Clarks Antiques – Antique Gun Leather – RT Frazier Holster and Belt – Price $2,100.00
Item #1742
If you like this you may like our R.T. Frazier Rig