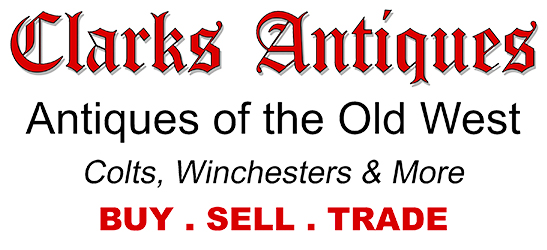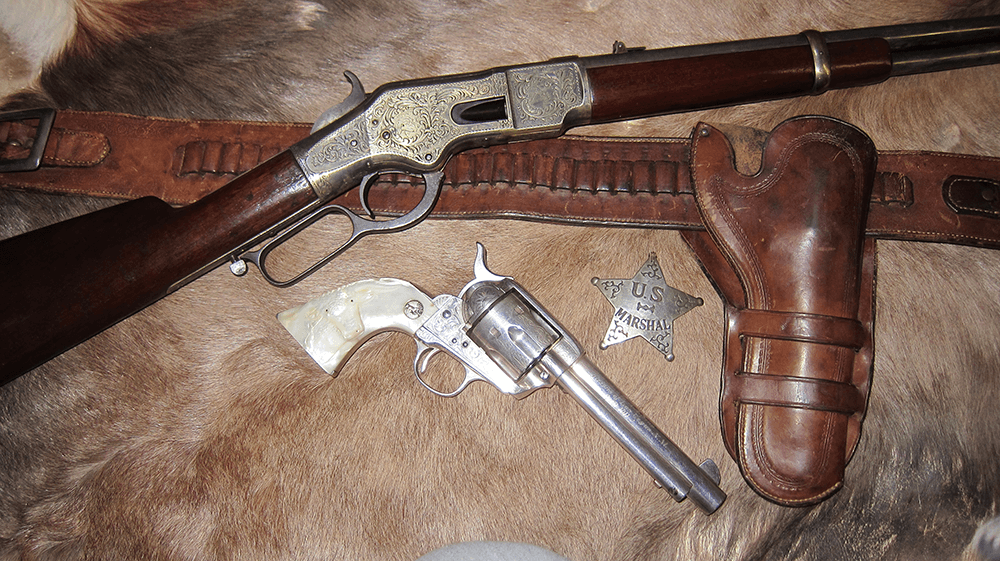 Antique Ammo UMC Brand – Circa 1880's
A nice early OPENED and FULL box of 44 Henry Ammo rimfire . Marked "44 Henry Flat" & "Model 1866". This antique ammo box of .44 Henry rimfire is in good condition with a good green colored top label showing a few scuffs and stains. The side, wrap-around labels, are all present and good, just being cut for opening. All the seams are good and there is an old small (1 ¾") tape repair at the back side. Guarantee on the bottom of the box is good also. All cartridges are present – untouched/uncleaned, all showing the "U" head stamp which is correct.
Box wrapped in plastic for protection.
Clarks Antiques – Antique 44 Henry Ammo Rimfire – Price $2,850.00
Item #1419
* Can't ship antique or modern ammo to California