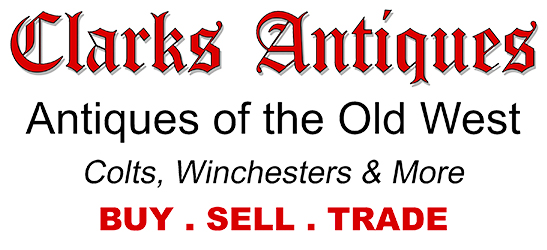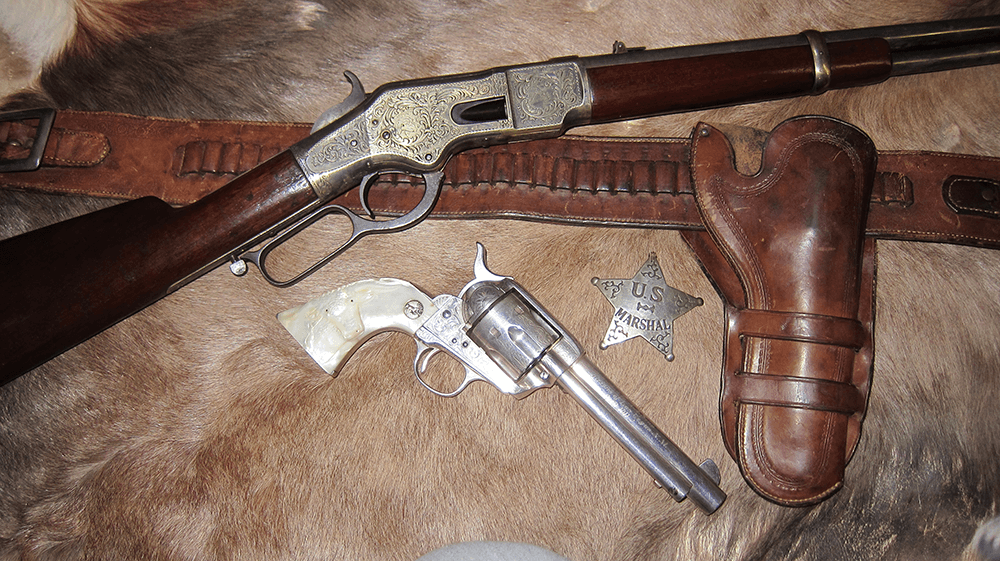 Colt SAA – Made January 1882
Clarks Antiques western memorabilia offers a variety of antique accouterments to add to your collection of holsters and belts and antique firearms.  These Type One Eagle Grips are very scarce and considered rare. They were made for a very short time in 1882 when first introduced as a new grip style. Eventually replacing the one piece walnut grip. The Type I grip may possibly have just been made and used in the month of January of 1882. These SAA grips  were either made by The Hard Rubber and Cane Company or The India Rubber Comb Company.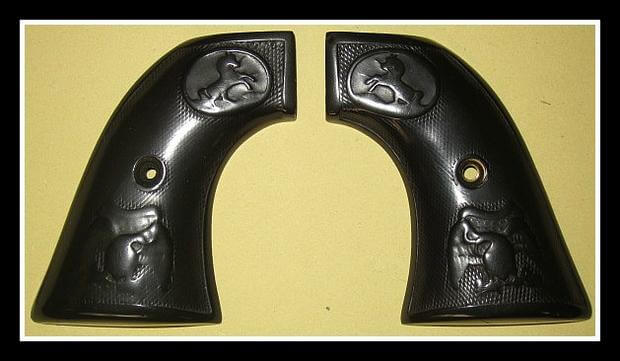 These grips had proven unsatisfactory as they would warp and shrink when exposed to light and heat. After January 1882 Colt secured a supply of grips from The Rubber Comb and Jewelry Company (by 1886 the name changed to The Butler Hard Rubber Company). This supply would be the Type II eagle grips or the more common grip used until the transition to the eagle-less grips. These particular grips show considerable wear to the checkering and the eagle motif. But all the correct features exist and are observable as defined in the "Colt PeacemakerEncyclopedia", by Keith Cochran (see Eagle Grips, pages 134 & 207).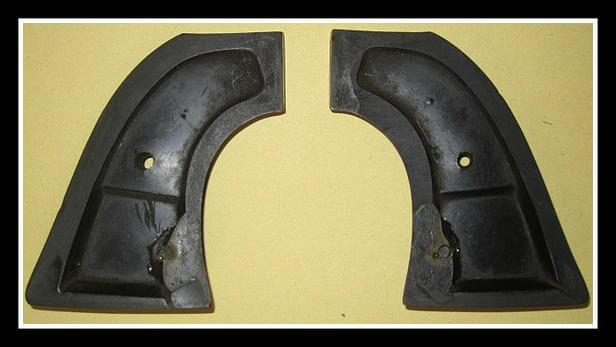 There are no breaks or major cracks, just a few very small cracks around the inside of the screw holes. Filling material has been added around the retainer-pin boss, probably to fit another Colt SAA. There are no markings inside these grips. In any condition, if these are the grips you need for your early 1882 Colt SAA, this may be your only opportunity to find them.
If you are a collector of SAA grips these will be the most difficult to find.
Clarks Antiques – Western Memorabilia – Type One Eagle Grips – Price $950.00
Item #1384