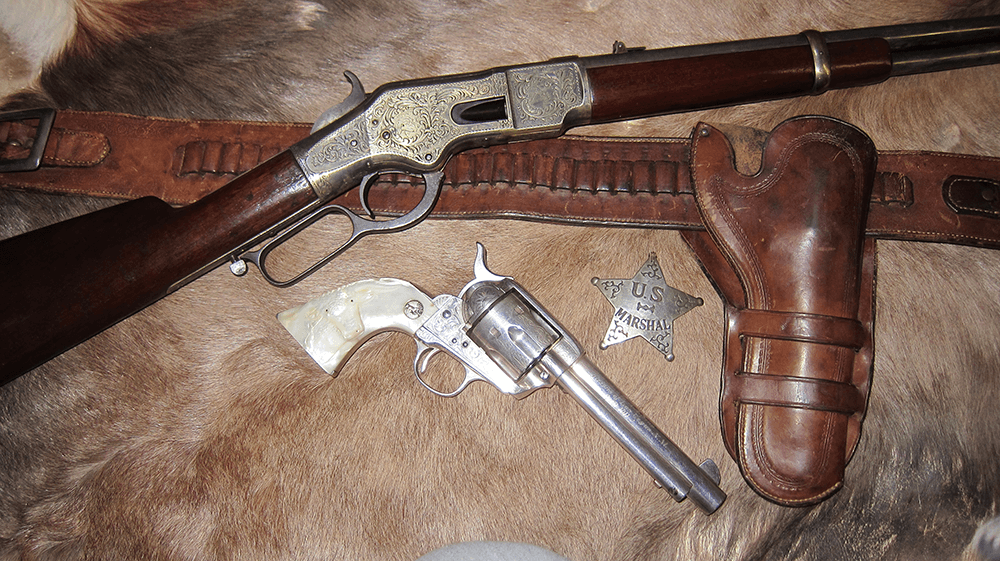 An original Antique Bowie Knife by Joseph Allen & Sons of Sheffield, England. Allen & Sons were a prolific supplier of knifes to America, that were destined to the western frontier.
Their knifes were boldly marked NON-XLL (not to be excelled) on the blade starting in 1883. They produced cutlery up into the early part of the 20th century. This Bowie Knife has all the normal markings and shows their regular configuration of German silver crossguard and antler scales. It has an 8 inch blade and 3 inch belt loop on its original scabbard. The scabbard has the larger belt loop to accommodate cartridge belts up to 2 ½" wide, common to that era. The knife and scabbard show use and carry, but no damage.
The blade shows many years of sharping and is still very sharp to this day.
Clarks Antiques – Western Memorabilia – Antique Bowie Knife – Price $850.00 SALE PENDING
Item #1552
If you like this you may also like our Walker & Hall Bowie Knife