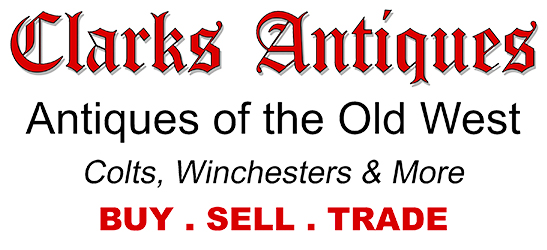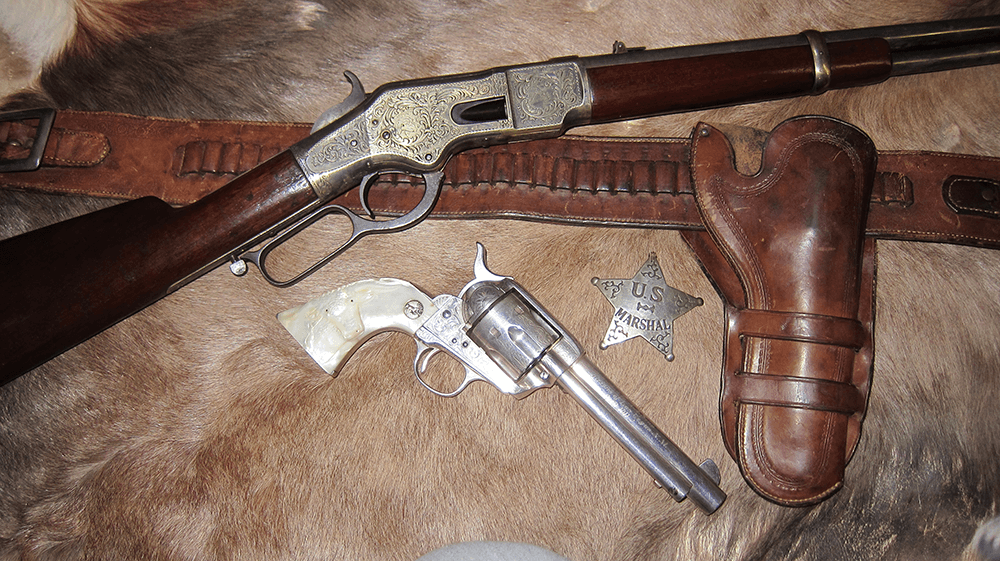 This large antique Bowie Knife was fashioned after civil war era Bowie knifes – these large knifes were considered fashionable to wear in America in the 1890's. This one was made by "STANDARD" of Birmingham, England and shows their stylized "S" marking on the blade. Standard made a number of them, for the American market, from European swords with the blades "hammered", reshaping their size and look.
The blade is also marked with an English proof mark along with another number and the blade length "16" inches. They originally came with a leather scabbard with metal ends and a frog for hanging. The scabbard for this one has been lost over time.  Ivory handle with brass mountings.
An interesting bit of American history.
* Will not ship guns or any items with ivory to California, Washington State, New York, New Jersey, or Hawaii because these states have a total ban on ALL ivory sales – new or antique.
Clarks Antiques – Western Memorabilia – Fashion Bowie Knife – Price $1,200.00
Item #1305