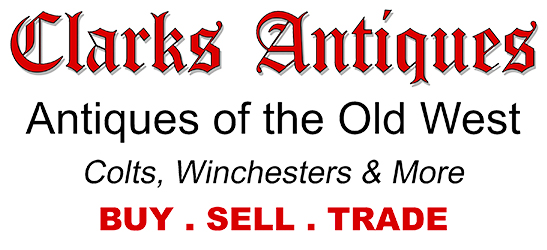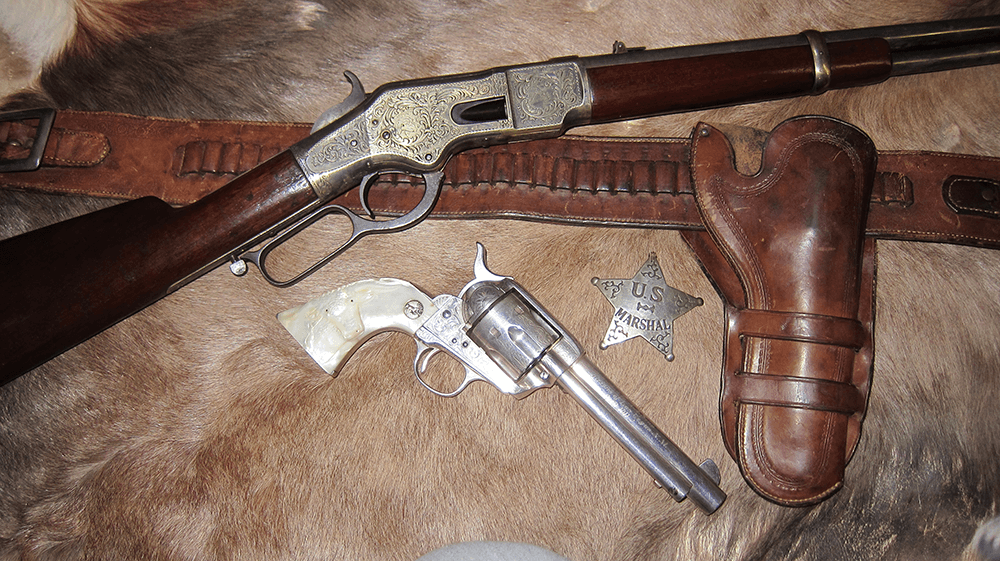 Winchester 1873 Rifle 38 Caliber
Winchester '73 – Made 1884
This Winchester 1873 rifle 38 caliber was considered the "Magnum" of the Wild West era as it reached velocities in excess of 1,000 feet per second.  This Winchester '73 rifle features an octagon barrel with all standard features as verified by factory letter (included). Serial #186384B.

Winchester Repeater Rifle
This antique Winchester rifle was shipped in 1885. With the exception of a reproduction cleaning rod in the butt stock, all parts are original. The rifle is in fine condition with about 95% original bright blue on barrel. There is a small amount of minor pitting (about 2" long) at right side near the rear sight. In addtion, there is a small scratch (about 1″ long) just under the hammer on the right side (see below photo).  Barrel markings were stamped light, as well as, the model marking on the rear tang.  Therefore, they are not completely legible. But, the "38 Cal" on the brass lifter has a much stronger stamping and is very visible.
Magazine tube bluing has turned to a plum color. The frame has about 45-50% bright blue, the reminder turning to plum. Case colors are showing on hammer and turning dark on the lever. Also, the butt plate is a pleasing light plum color. The wood to metal fit is perfect, Similarly, the wood is in fine condition with only slight scratches and dings from usage – nothing bad. The butt stock has some figure in the wood and about 65% of original varnish. Mechanics are good and bore has strong rifling with some light pitting.

Clarks Antiques Firearms – Winchester 1873 Rifle 38 Caliber – Price $5,000.00
Item #1219
If you like this, you may also like our Winchester 1873 Rifle