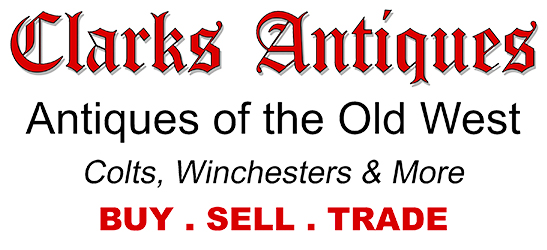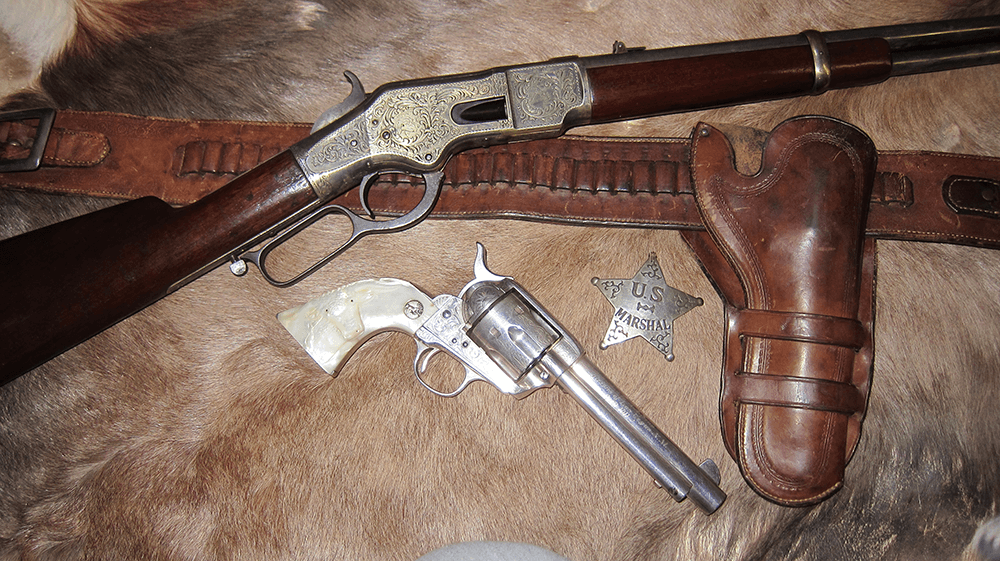 Montgomery Ward Marked Rig
for a Colt 7 1/2″ SAA, 38/41 Colt Caliber
A great looking Rig supplied from the famous catalog store of Montgomery Ward & Company of Chicago. This Montgomery Ward marked rig is a 3″ wide x 38″ long money belt with a double loop holster. Both belt and holster are marked, the holster marking is somewhat light. The belt has attractive wide border tooling with 40 bullet loops for 38/41 Colt cartridges.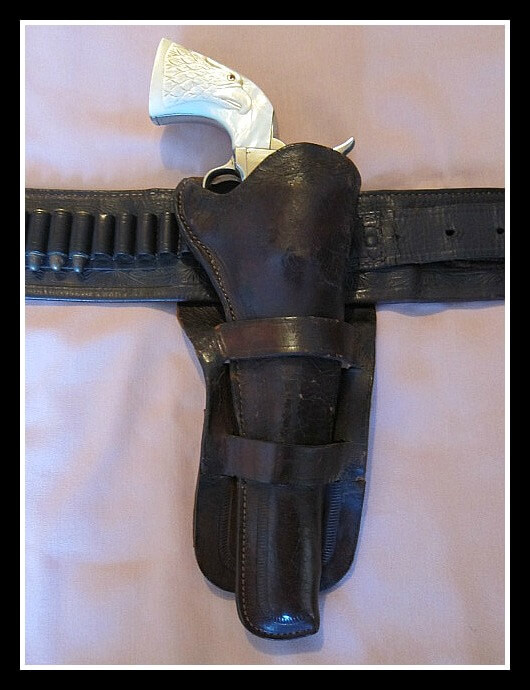 It retains the original buckle showing about half its nickel finish. Both the buckle and tongue chape are sewn and riveted in place. All the original stitching is good and appears to be repaired in a few small areas. All the bullet loops are original and solid. The matching holster is for a Colt single action revolver with a 7 ½" barrel.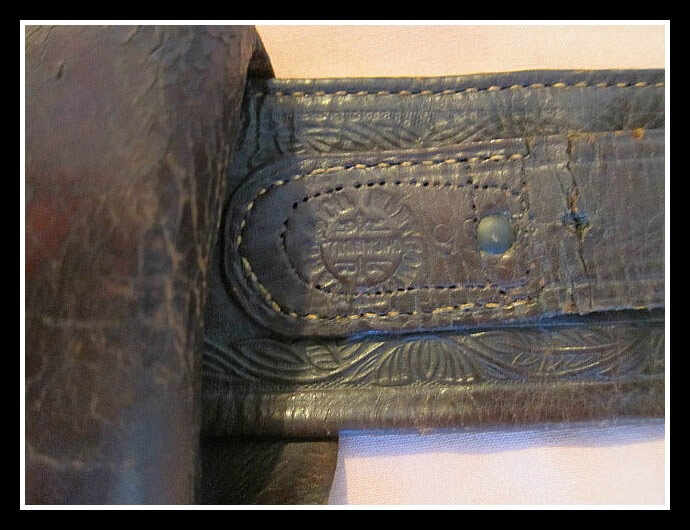 It shows a professional repair; both the skirt and holster pouch have been replaced below the lower holster loop. The repair/replacement was excellently accomplished and almost unnoticeable from the front side, without detailed scrutiny. From the back side you can see the added lower portion of the skirt.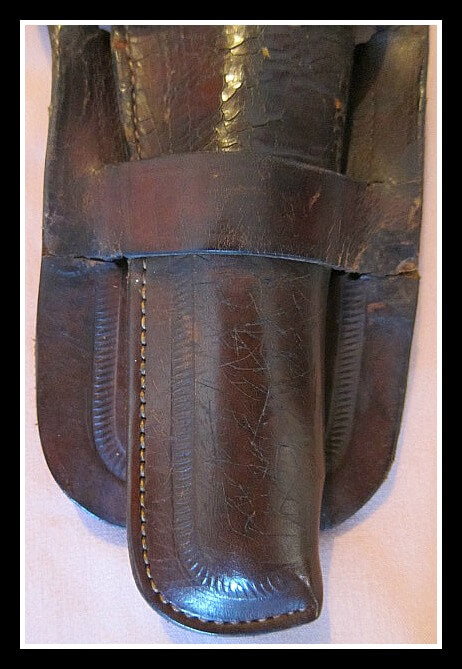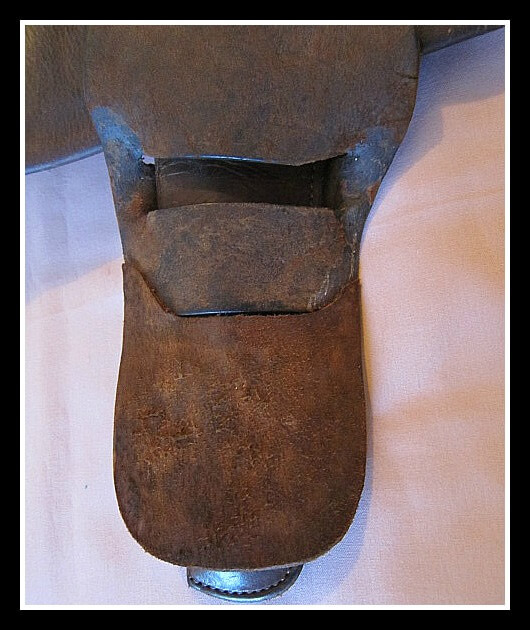 All in all, both pieces match in wear and color, showing the same use and wear, and in good condition overall. Despite the repairs, it has a great look and is from a famous catalog store that supplied the western frontier.
**Colt SAA and .38  caliber bullets in Clarks Antiques antique gun leather photos not included.
Clarks Antiques – Antique Gun Leather – Montgomery Ward Marked Rig – Price $1,950.00
Item #1555