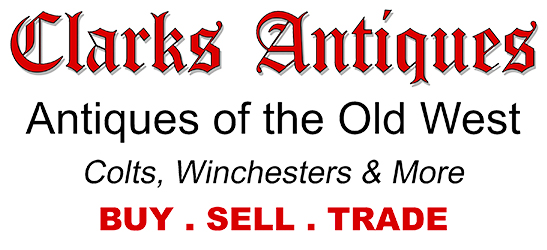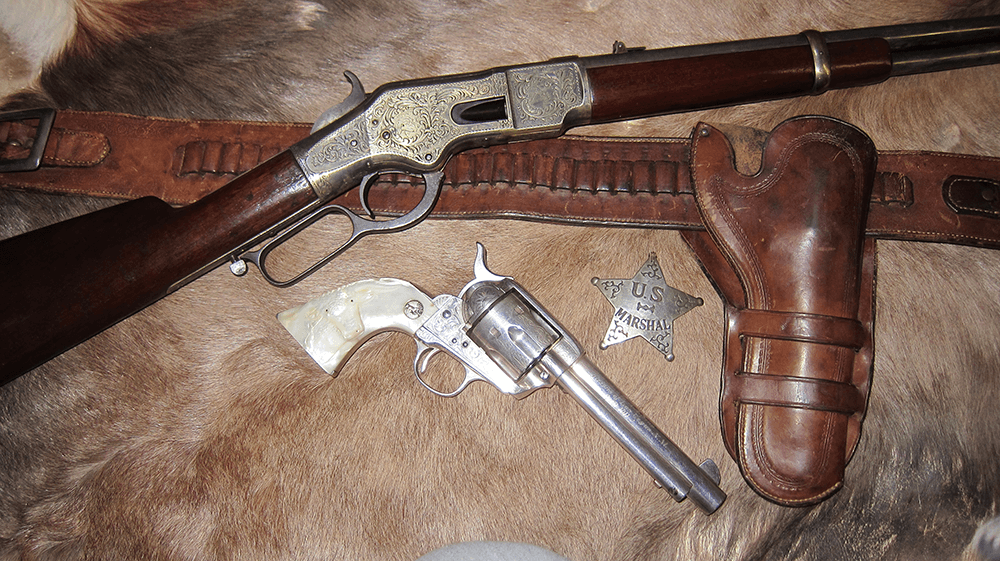 New Items Recently Added to CLARKS ANTIQUES
1860 Army Slim Jim Holster

This Slim Jim Holster is an especially nice example to accomodate an 1860 Army Colt in any collection.  It is prominently marked "Main & Winchester, San Francisco" on the back side. They were well known for the high quality of their products. This holster is such an example of their quality and artful gun leather.
Pattern 1881 U.S. Flap Holster
This is a seldom found US Cavalry sword rig with belt and hanger, along with a Pattern 1881 U.S. Flap Holster. This type of belt was commercially manufactured for sale to Army officers in the time frame of 1851-1874. A great rig with a rarely found sword belt.   Finding one such as this one, in very good condition, is truly rare, even though they were relatively common.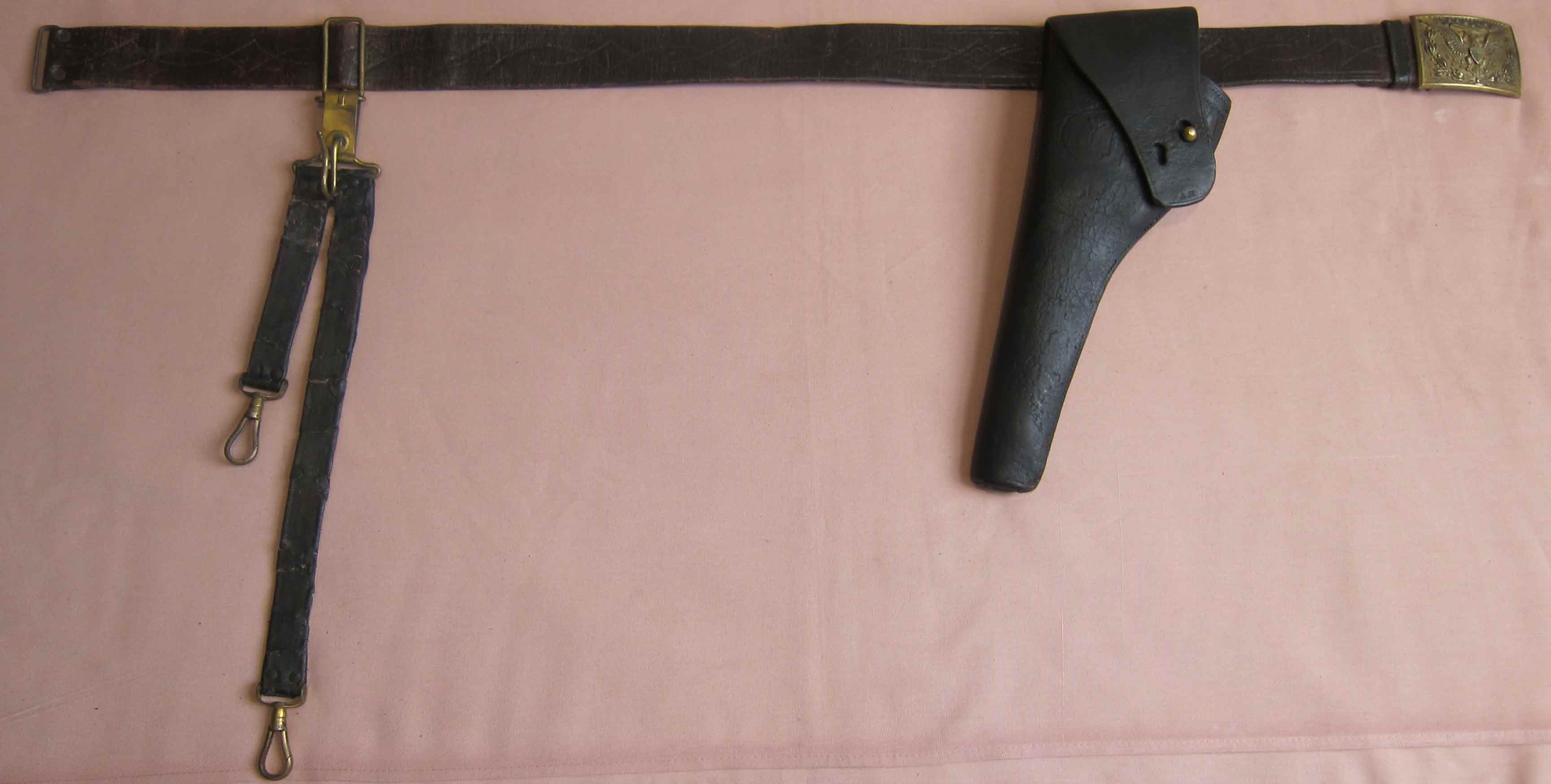 44 Flat Rimfire Cartridges
A rare un-opened, FACTORY SEALED, box of 44 flat rimfire cartridges. This Winchester Brand box also notes "For the Winchester Rifle Model 1866". This labeling is readily dated within the 1911-1913 period. This labeling was only used during the 1911-1913 period.  That is to say, this was the first time that "44 Flat" was part of the cartridge title.  
SOLD
Colt 51′ Navy Flap Holster
A very good condition, early Colt 1851 Navy holster, circa 1851-1865. This style of flap holster was used from the inception of the Colt 1851 Navy revolver through the end of the Civil War.  This is a beautiful piece of western gun leather.