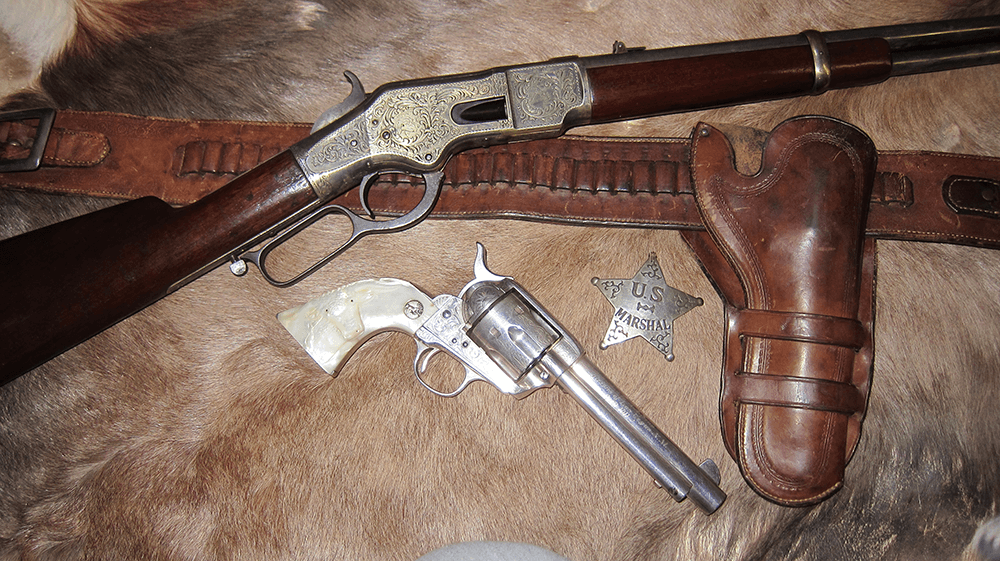 New Items Recently Added to CLARKS ANTIQUES
An early second model, Henry marked 1866 Winchester SRC. This saddle ring carbine, serial #19144, was made in 1868. It's in very good overall condition with a very nice patina to the brass parts.
Colt Artillery Cavalry Rig
An 1890 era Colt Artillery Cavalry rig – belt, holster, and cartridge pouch. A very unique rig to accommodate the up-dated Colt revolvers and still carry a saber.
1877 Colt Thunderer & Rig
This old deputy Sheriff's outfit consist of an 1877 Colt Thunderer and rig. The entire outfit is in very good condition showing use and carry.
Circa late 1870's-early 1880's
An ultra-rare first issue of the popular third style black powder box that is seldom encountered and difficult to find.