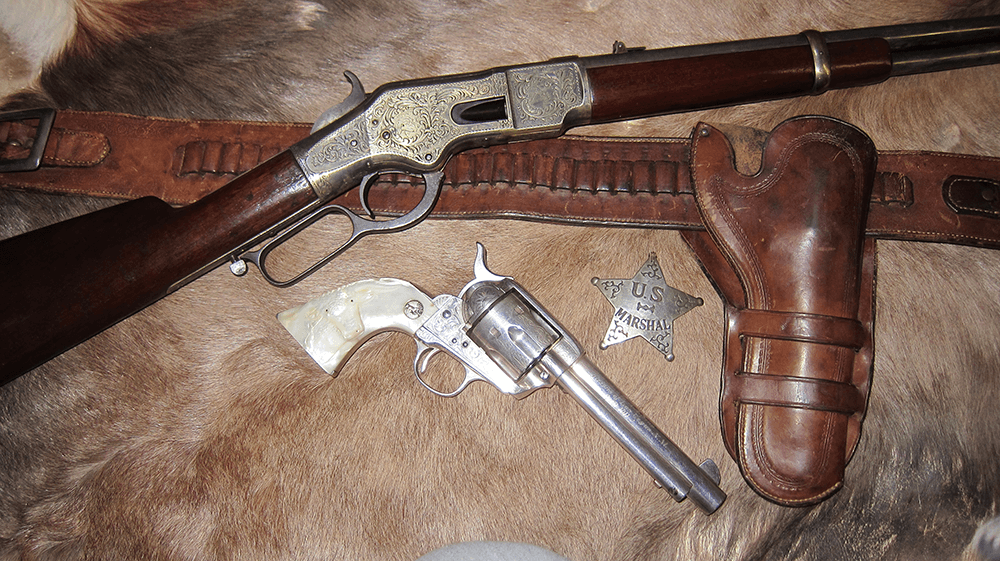 New Items Recently Added to CLARKS ANTIQUES
This Slim Jim Holster and Belt is a way-cool old gold rush style rig showing tons of use and great character.  It has seen it all.
This box of .44-40 Central Fire, black powder cartridges is in very good condition. It has been OPENED on three sides and contains all the original cartridges that are in very good untouched condition. 
A beautiful pair of carved pearl grips for a Colt SAA, circa 1890's. The right grip shows a carved ox head with jeweled (fake) eyes and nostrils.
A great piece of antique gun leather is our Catalog Holster and Belt. A nice old cowboy rig with a "Royal" marked catalog holster and un-marked money belt.