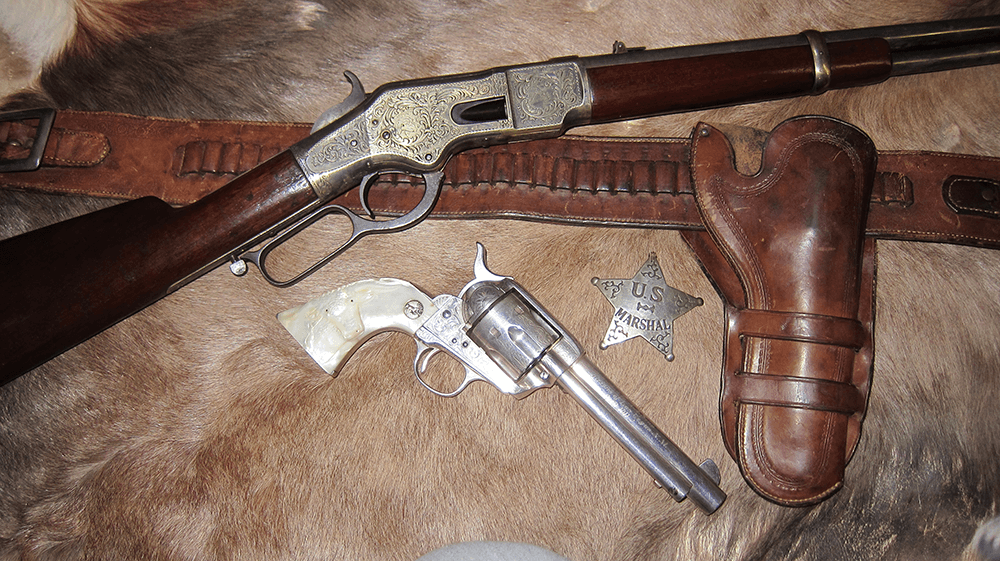 New Items Recently Added to CLARKS ANTIQUES
Marlin XXX Standard Derringer
An attractive, nickel plated, factory engraved, Marlin XXX Standard Derringer, Model 1872. It's a .30 caliber rimfire, five shot, single action revolver. This is a fourth variation – round barrel with the long-fluted cylinder.
A rare Colt Open Top holster in excellent condition. Its unmarked as to maker with a single loop, three quarter length skirt and the early style contoured pouch.
Vintage Leg-O-Mutton Gun Case
An excellent condition vintage Leg-O-Mutton gun case. All of the exterior leather is intact with no damage or losses, with the original carrying strap and locking lid with key.
Remington UMC 38 Long Colt Ammo
This lot contains 2 boxes of REM-UMC 38 Long Colt ammo boxes. Both are excellent, UNOPENED, turn of the century boxes with brown labels on a plaid-colored box.