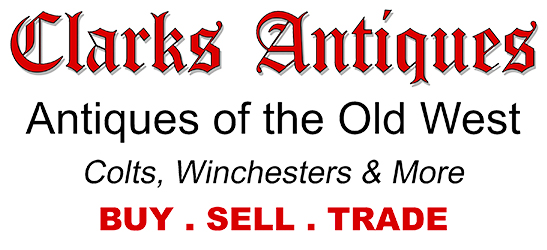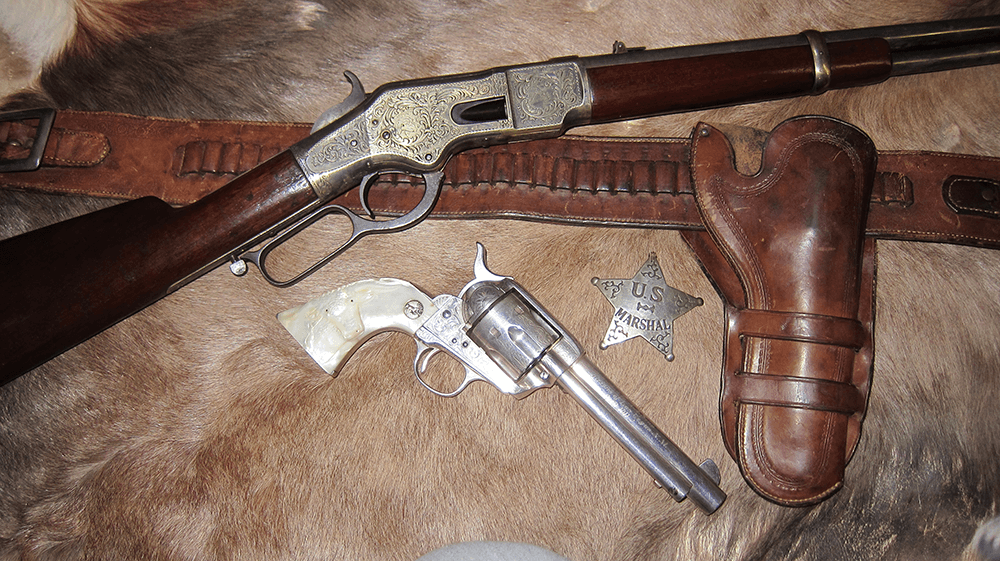 New Items Recently Added to CLARKS ANTIQUES
Rare Civil War Revolver & Rig
Very rare unique civil war era rig and low production, early metallic cartridge, single action revolver.
This is an OPENED antique 38-40 black powder ammo box with a full compliment of original cartridges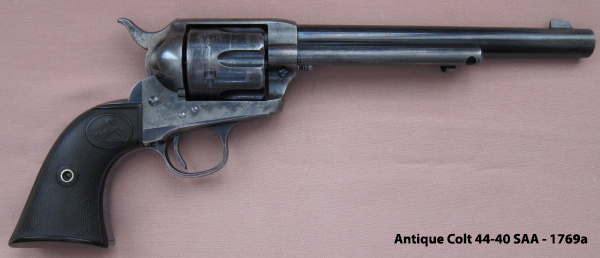 A very fine antique Colt 44-40 Single Action Army revolver. It has a 7-1/2″ barrel and hard rubber stocks.  Includes factory letter.
An early .41 Short Picture Box by the United States Cartridge Co., Lowell Mass., USA. The box is marked "For Colt's Double Action Pistol", and shows a picture of an 1877 Colt's Thunderer on the top label.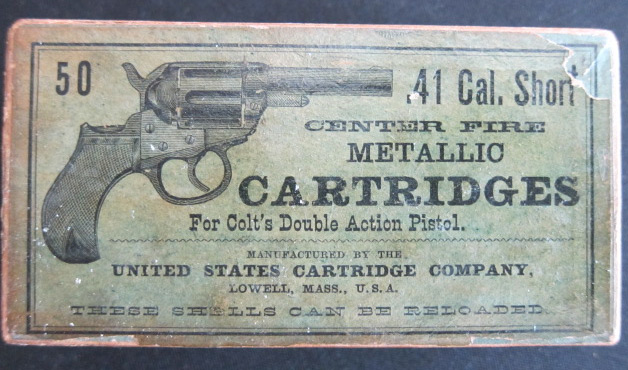 A very nice antique 1873 Winchester Saddle Ring Carbine, clean and all original throughout. Factory letter included.