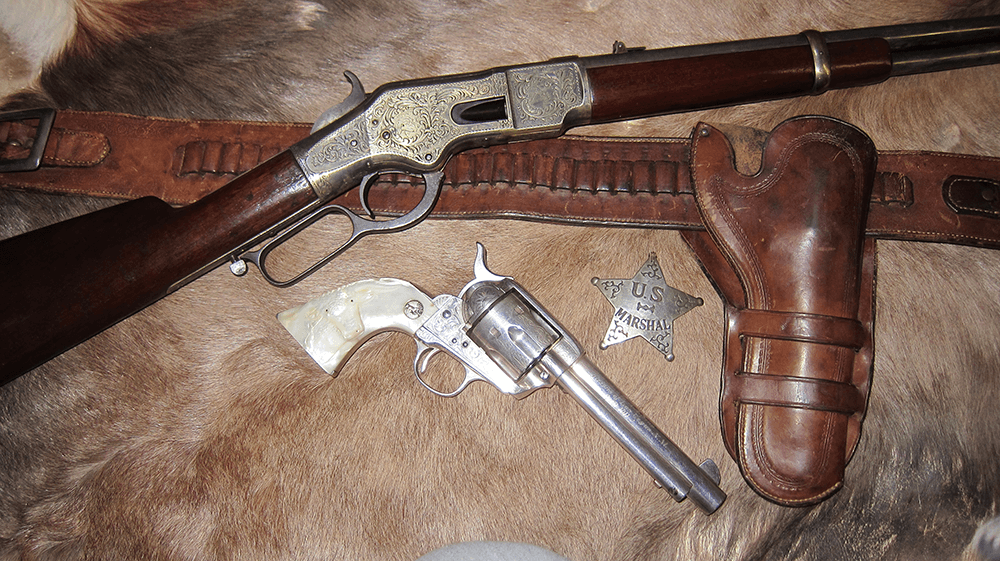 New Items Recently Added to CLARKS ANTIQUES
Cole Agee Cattle Brand Colt
If you are looking for an antique Cole Agee Cattle Brand Colt, in excellent condition, then look no further. This is a beautiful example of an early Texas Cattle Brand engraved Colt Single Action, by Cole Agee.
A very good full box of 45 Colt picture box ammo. These Winchester brand Colt "picture" boxes, showing an 1878 Colt revolver are very desirable and always in demand.
An early Colt Open Top and rig reminiscent of early California and the gold rush era.
A beautiful early California style Slim Jim Holster, triple-recurve throat profile, for an 1860 Colt Army revolver.
An excellent condition RT Frazier Holster and Belt rig.  The belt is a catalog money belt.