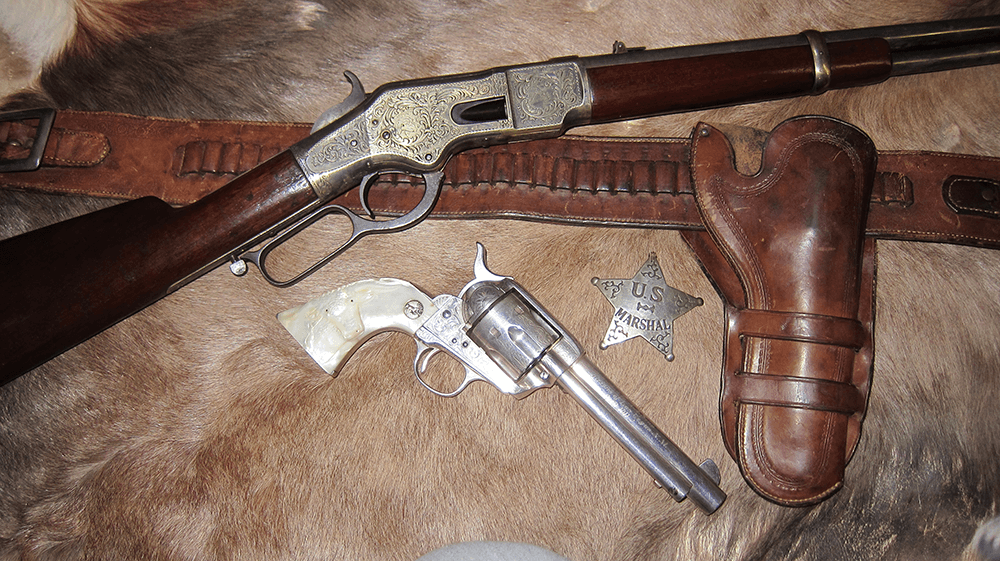 New Items Recently Added to CLARKS ANTIQUES
A Colts 1860 Army Revolver, Richards conversion, with interesting history. A notary signed affidavit tells the story of finding this gun on a rock on the owner's ranch in Montana in the summer of 1908.
An extremely nice Charles Daly Drilling, 12 ga x 12 ga x .38-55 caliber rifle, serial #44223.  The ultimate "double duty" coach gun, with 12-gauge double barrels and a .38-55 rifle barrel, still in its original length.  Most importantly, the double barrels are not cut down.
An original Antique Bowie Knife by Joseph Allen & Sons of Sheffield, England. Allen & Sons were a prolific supplier of knifes to America, that were destined to the western frontier.
A late Civil War era Colt 1851 Navy Military rig. The belt is an officer's sword belt with the heavy stamped Pattern 1851 buckle/belt plate.