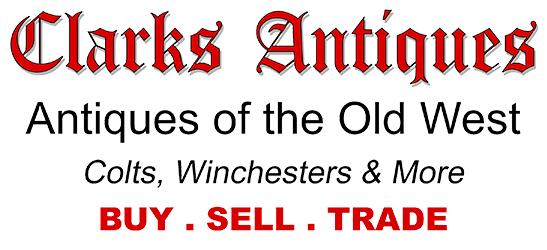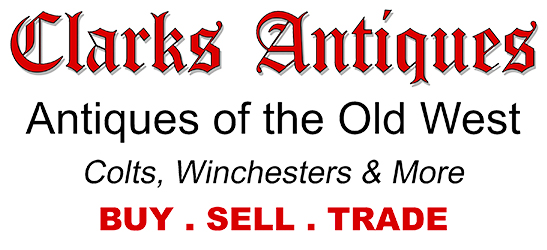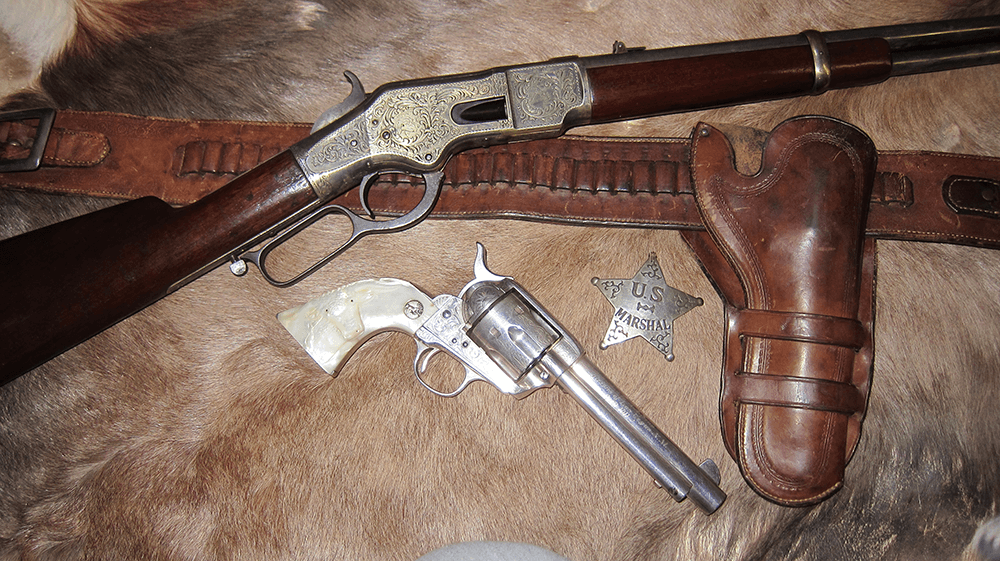 New Items Recently Added to CLARKS ANTIQUES
Maker Marked Holster & Money Belt
A lover of the Old West will appreciate this Colt 77 Lightning & Rig.  The double action revolver is .38 Colt caliber, 4 ½" barrel, with a very unique maker marked holster and money belt.  A factory letter which is included, confirms all features of this fine Colt 77 Lightning.
SALE PENDING
Colt Richardson Conversion
This is a Colt Richardson Conversion, .44 Colt caliber, serial #164682, circa 1875.  A great rig considering its almost 150 years old.
An attractive, medium size, .32 caliber percussion pepperbox.  It is a six-shot cylinder, double action, in overall good condition and fully functional. The frame and grip strap are made of German Silver and nicely engraved in period scrolls. 
Percussion Derringer and Flask
Both pistol and flask are mounted in a very attractive framed shadow box display, circa 1840's -1850's. The pistol is in good working order and the rifled bore is good. It is in overall fine condition.  The powder flask is original to the same era as the pistol and looks to have a pewter body.