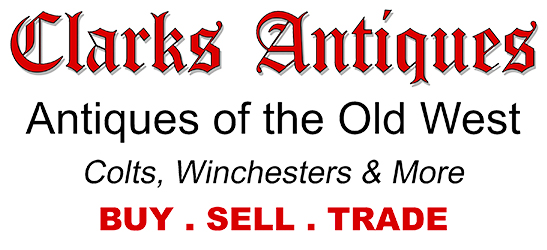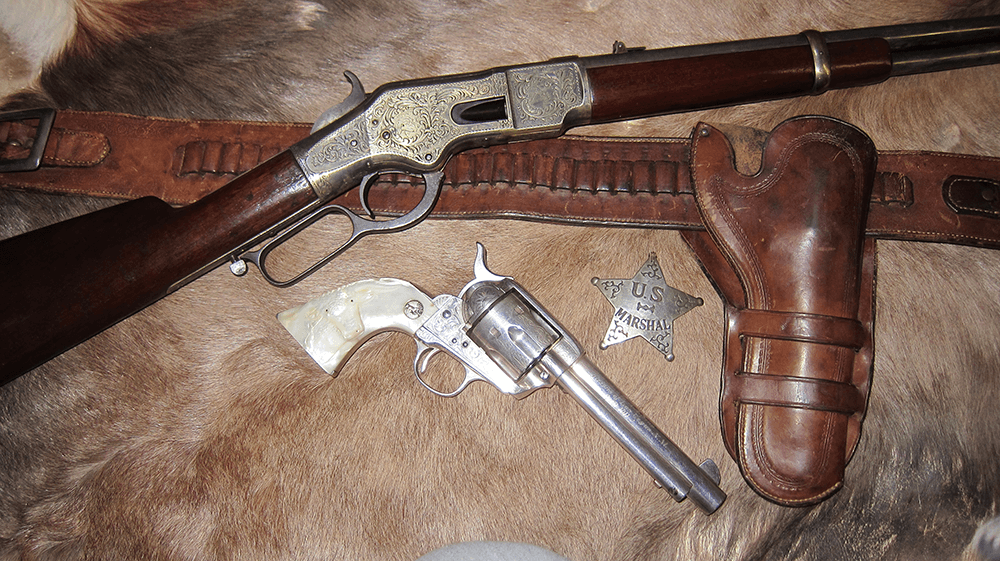 A beautiful early California style Slim Jim Holster, triple-recurve throat profile, for an 1860 Colt Army revolver.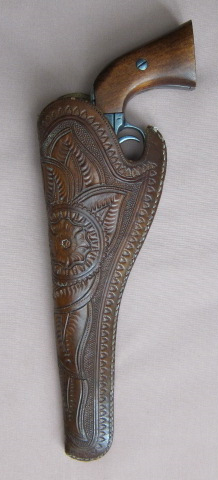 Slim Jim Holster – Condition
It's a left hand holster, typically worn on the right side with the gun butt forward. The tooling on this holster is exceptionally nice and wraps around to the back of the holster as well. The inside of the holster shows just remnants of the original suede lining leather. The original belt loop is gone and replaced with two crudely cut slots for a belt. The original pouch stitching is retained and solid.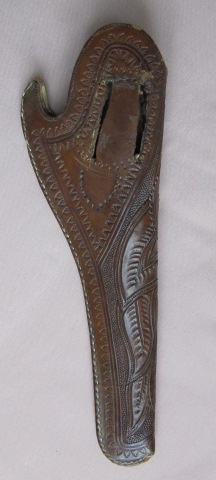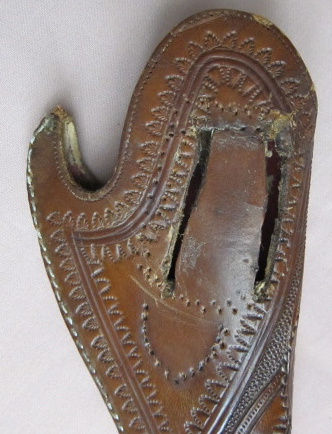 This is a beautiful high-quality holster, circa 1860's.
Toy gun not included.
Clarks Antiques – Antique Gun Leather – Slim Jim Holster – Price $2,500.00
Item #1741
If you like this, you may also like our Slim Jim Holster and Belt