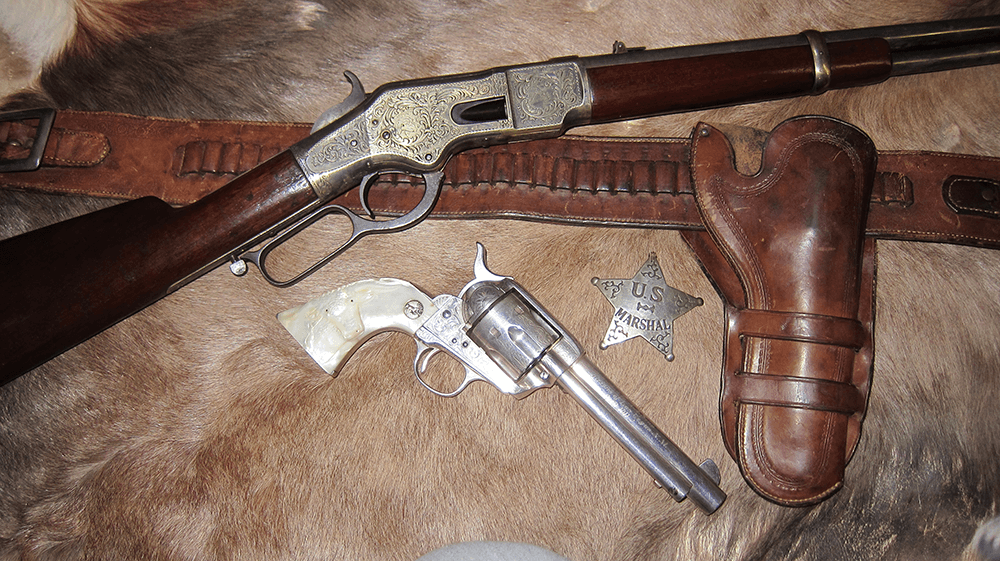 Antique Cartridges
This is a very nice OPENED antique 38-40 ammo box with a full compliment of original cartridges. It's a second issue Winchester Brand box, circa 1900. It is in very good overall condition, showing the early "old time" graphics and a picture of a cartridge on the end of the box.
The top green label shows a few rubs and edge wear, but it is fully readable. The box is solid with a few side corners of the lid showing some old tape repairs. About 90% of the red side wrap is still intact. The reloading label on the inside of the lid is also very good and fully readable. The cartridges are good, just showing some age induced oxidation, mostly to the lead bullets.
A great display box for an early black powder firearm of the same caliber.
Covered with plastic wrap for protection.
Item #1676
Clarks Antiques – Antique 38-40 Ammo – Price $600.00
* Can't ship antique or modern ammo to California, Hawaii, and Alaska
This Antique Ammo 38-40 pairs well with our Winchester 1873 SRC 38 WCF