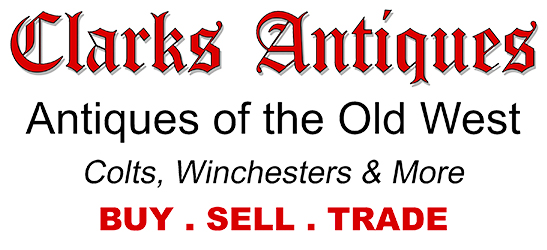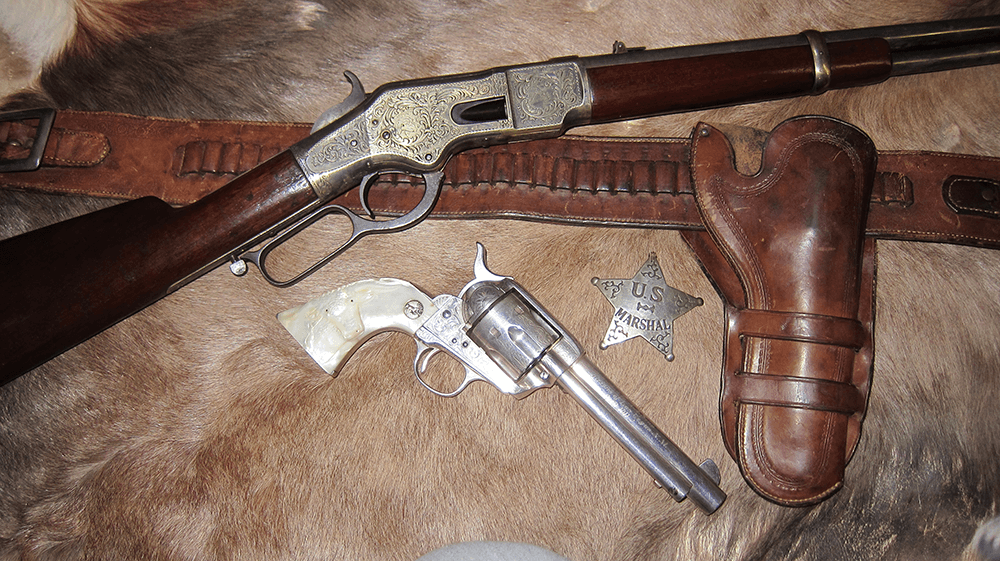 A very good OPENED, on three sides, box of antique .38 Long Colt ammo. It is U.S. Cartridge Co. brand, circa 1885. It contains a full compliment of all the original cartridges in very good condition.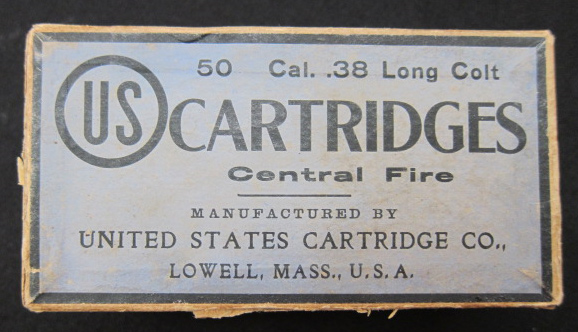 The box is marked "Central Fire" and "Black Powder". The box is in overall very good condition. The blue color lid label is excellent, showing some light age soiling. All the blue color side wrap is intact and in good condition, being opened on 3 sides. The box is solid, only showing two split seams on the left side lid. This box shows no repairs.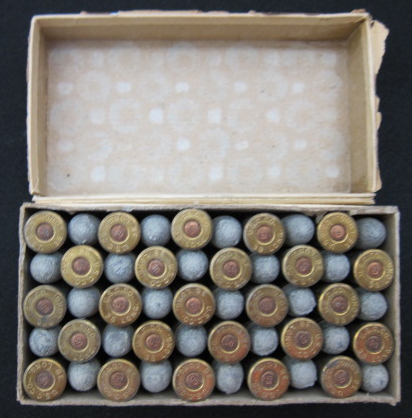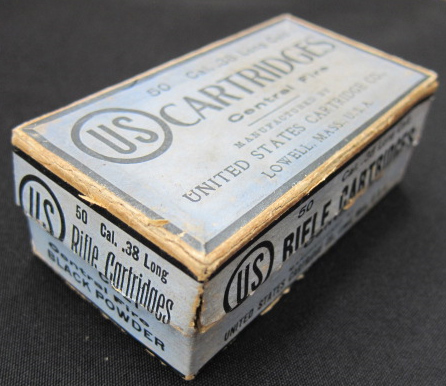 A nice displayable box to go with a Colt Lightening or similar revolver.
Covered with plastic wrap for protection.
Clarks Antiques – 38 Long Colt Ammo – Price $550.00
Item #1720
* Can't ship antique or modern ammo to California, Hawaii, and Alaska