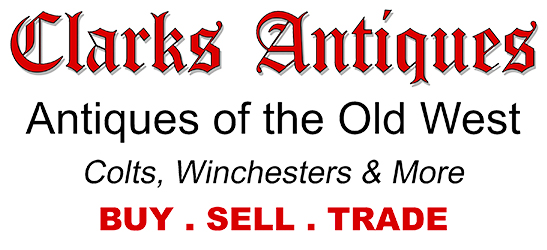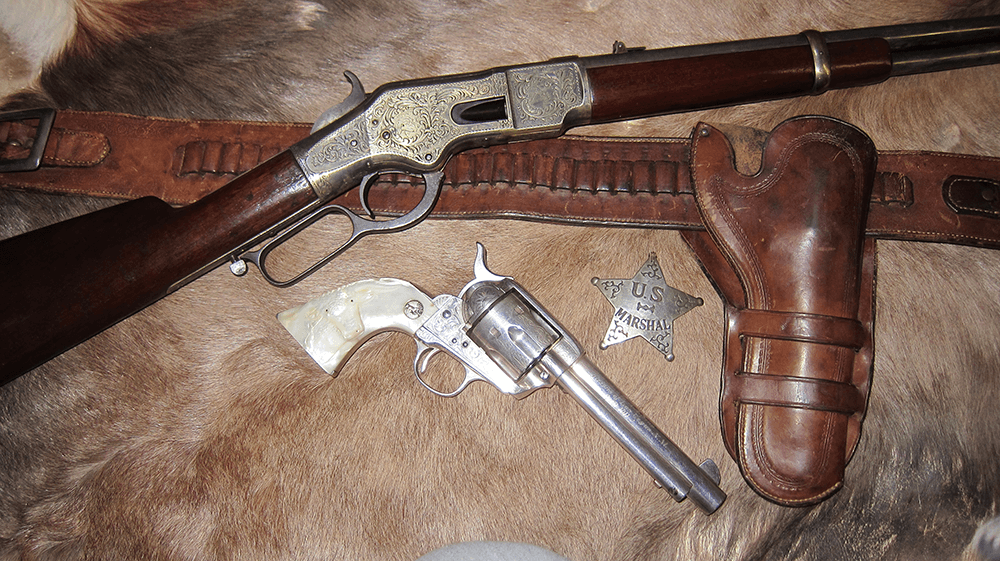 Deluxe 1873 Winchester Rifle
This is an early, beautiful deluxe 1873 Winchester rifle, honest in all respects. It shows all the most desirable features, confirmed by a factory letter.

Special Order 1873 Winchester
An outstanding special order deluxe 1873 Winchester rifle in 44 WCF (.44-40) caliber with rare straight grip stock and full magazine. It is a second model, serial number 57266 made in 1881. A factory letter (included), verifies; Rifle, 26" Octagon Barrel, Set Trigger, Fancy Stocks, and Casehardened.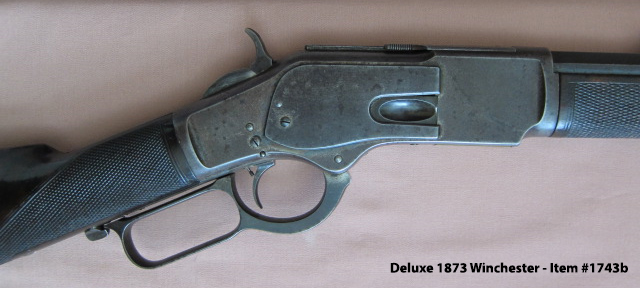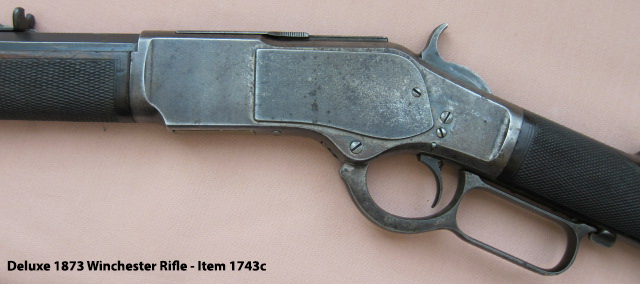 Winchester Condition
The rifle has a full magazine and factory checkered butt stock and fore end. It is in very fine condition showing handling and use, with no damage or losses. The barrel and magazine show 90-95% of the original bluing. The barrel bluing is a nice aged muted blue with some minor spotting here and there, while the magazine is thinning blue-to-plumb. Also,  the loading gate blue matches the barrel bluing. All the other metal parts are case hardened, showing an age induced "silvering" with some mottled spotting. In addition, the action functions perfectly and the bore is very good, with typical black powder erosion.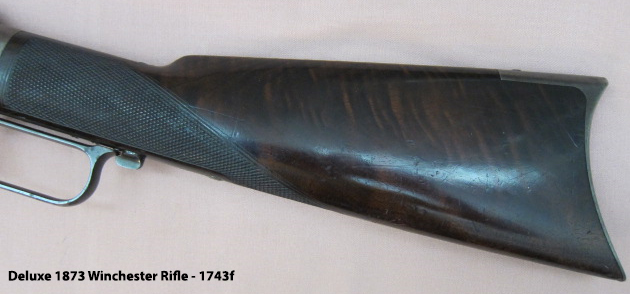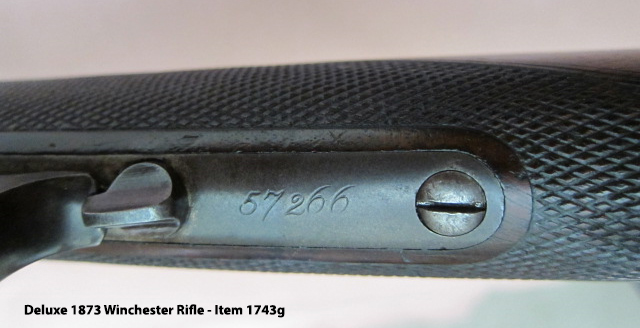 All the parts are original with the exception of the right side plate screw (it's a bright blue finish) and a reproduction cleaning rod in the butt cavity. All the rest of the screws appear to be original with good slots. All the markings are sharp and clear. The fancy wood stocks are in excellent condition, showing normal nicks and scratches from use and handling. The wood to metal fit is perfect with a high luster varnish, most likely re-applied at some time during its time of use.
** Note: Additional high definition photos are available upon request.
Clarks Antiques Firearms – Deluxe 1873 Winchester Rifle – Price $16,500.00 
Item #1743
If you like this, you may also like our Winchester 1873 Rifle