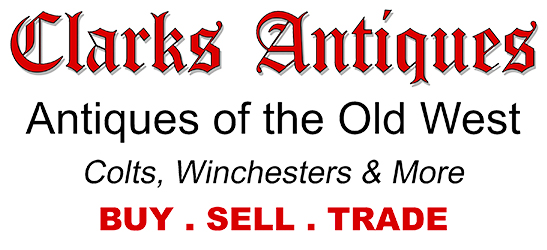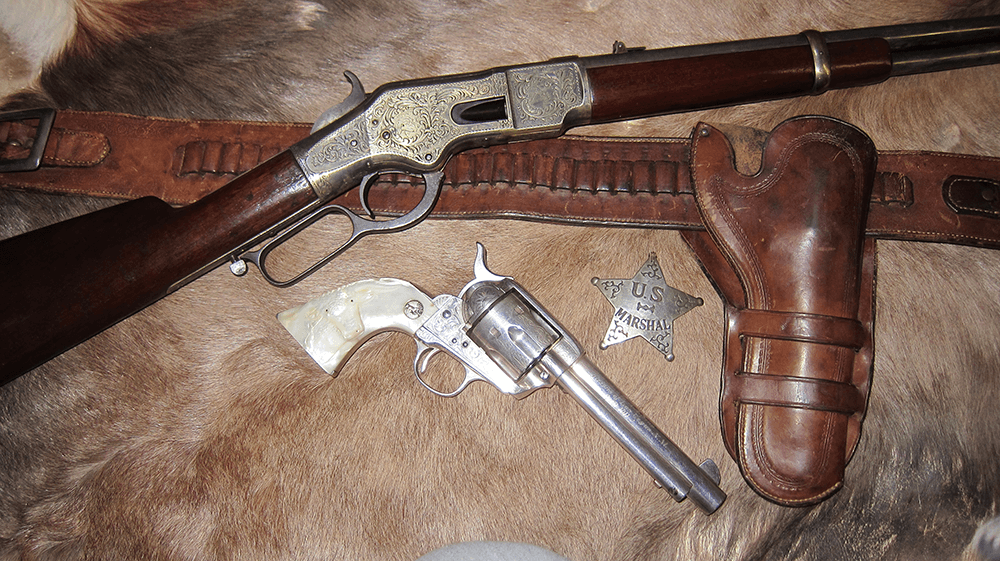 Terms and Conditions for Clarks Antiques
Please read the following Terms and Conditions. Feel free to contact us at [email protected] to hold an item you wish to purchase or if you are looking for specific items not on our website. We can also be reached by phone (541) 233-6642 for any other questions you may have.
The items we offer for sale are pre 1899 and are sold as antiques. Occasionally an item acquired as "extras" in a collection purchase may be newer and considered modern. As a result, these items may require shipment to a FFL or Curio & Relics license holder depending on the laws in your state. You must be 21 years of age to purchase from our website. All items we offer are sold with no guaranties, warranties, or liabilities of actual usage. Also, any firearm to be used for shooting should be inspected by a qualified gunsmith. We do our best to give a full and honest evaluation of the item with appropriate photos–we want no surprises when you receive your purchase.
Being collectors ourselves we treat all our clients as fellow enthusiasts. We will make every effort to honestly evaluate our items to your satisfaction. Once an item has been reserved (by phone or email), payment must be received by us within 10 days. We do layaway with 25% down, and the balance paid in 90 days.  Also, we can work out other payment plans to suit your needs. Due to the lengthy time an item is held for layaway we cannot offer return privileges. Unless other arrangements have been made, items not paid with-in the 90 day period or within the alternate payment plans made, this will constitute forfeiture of the down payment. We keep all transactions confidential. Prices are subject to change without notice and availability is subject to prior sale.
Terms & Conditions – Payment Methods
We accept personal checks, cashiers checks, but we do not accept money orders. All checks should be made payable to Clark Linss. If a purchase is made by personal check, these orders may be held for up to 7 working days, after deposit of funds, or until the check clears. Items will be shipped after this holding period in order of receipt.
Terms & Conditions – Returns
The usual 3-day inspection period applies on receipt of the item in which to determine if it is as we described. If for any reason you want to return the item, we must be notified by phone or email of your intent. At this point we will inform you of the shipping method and location for return. Upon receipt of the item, we will happily refund your full purchase payment, minus any return shipping charges.  The item returned must be received by us in the same condition as sent for full refund. Firing or taking the item apart will void return privileges; no exceptions. Buyer will pay all return shipping charges. If there is an error on our part about the item shipped, we will pay the return shipping charges. Any damage incurred by shipper must be taken up with the shipper.
Terms & Conditions – Shipping and Insurance
We ship antique guns, knives, and ammunition within the United States only and will expedite each order received upon receipt of payment. Please allow 1-2 days handling. Items normally ship by U.S. Postal Service priority or registered mail and insure up to the purchase price of the item unless the buyer specifies something different.  All ammunition is shipped by UPS ground. We will email a tracking number to you the day the item ships. Buyer is responsible for all shipping and insurance charges. If the item requires shipment to a FFL or Curio & Relic license holder, you must provide us with a signed copy of that license holder with the appropriate shipping address. An adult signature will be required at delivery. The second attempt to deliver will start the three day return privileges.
Hand Gun shipping is $50 plus insurance.
Long Gun shipping is $100 plus insurance.
Some items that are larger than normal size may cost extra. We will send a refund check for any postage/insurance paid in excess of actual costs. We do not make profits from postage or insurance. If you prefer us to ship and insure by some other method, we will do our best to accommodate you. We recommend insuring your purchase for the actual cost you paid, but if for some reason you choose not to insure for full cost, that is your choice and your risk/responsibility.
Special Rules & Regulations for gun sales.
*Will not ship guns or any items with ivory to California, Washington State, New York, New Jersey, Oregon, or Hawaii because these states have a total ban on ALL ivory sales – new or antique.
*Can't ship antique or modern ammo to California, Hawaii, and Alaska.