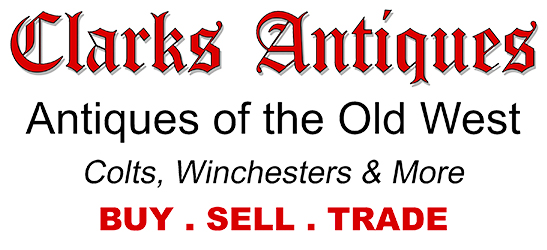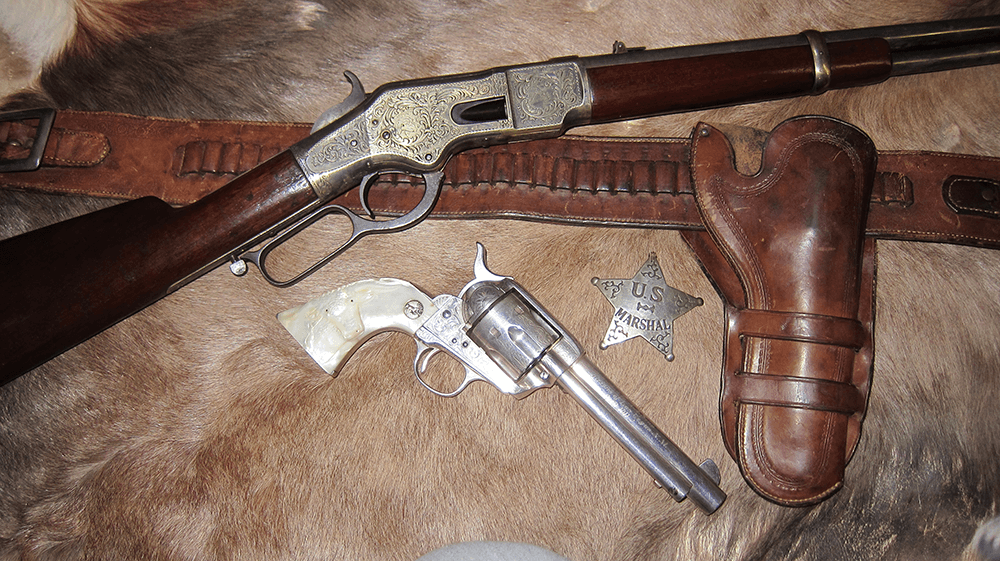 Antique Ammo 44-40 Caliber Bullets
Here is an unusual and rarely seen box of antique ammo 44-40 caliber bullets.  This antique ammo box IS NOT loaded cartridges.  It is a box of 200GR soft point bullets for reloading.  I am not sure of the quantity of bullets as the label says 100 and also 50?  The box is "unopened" and in fine condition.  One slight tear on the label, near disclaimer.  Front side label has a "Caution" disclaimer concerning the use of these components and the bottom of the box is marked "86LG 1".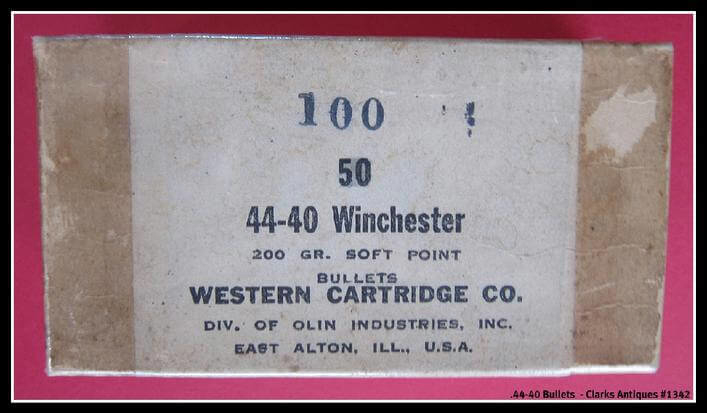 An interesting and collectible component for the reloading enthusiast.  In my many years of collecting I have never seen another antique ammo box like this one.
Clarks Antiques – Antique Ammo 44-40 Caliber Bullets – Price $125.00
Item #1342
* Can't ship antique or modern ammo to California, Hawaii, and Alaska