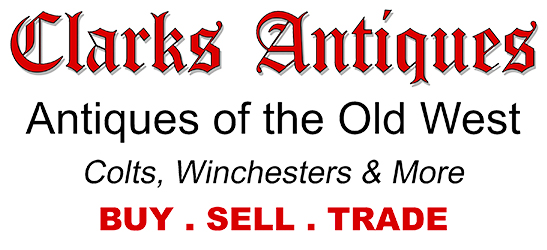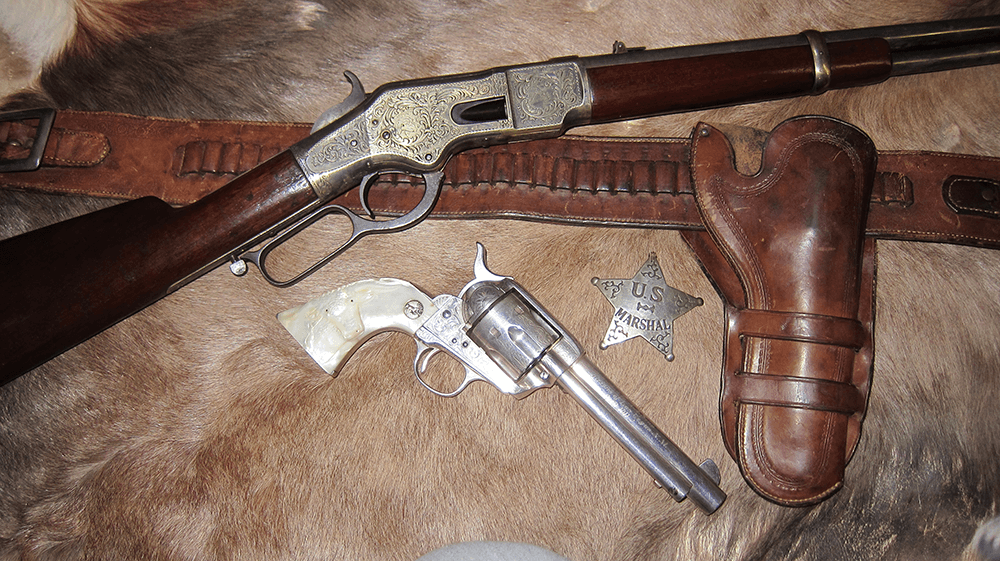 This is an extraordinary factory engraved Colt 45 in overall excellent condition. The revolver is nickel plated with a 5 ½" barrel, and beautiful carved mother of pearl grips. A factory letter (included) confirms all features. Except barrel length and stocks, which are not listed. It was shipped to Simmons Hardware Co., St. Louis, Missouri, Sept 11, 1882.
Colt Condition
This revolver is in near new condition, showing little to no use what-so-ever. All the parts are nickel plated, except for the ejector spring. The original nickel finish shows 98% +, with just a few spots of tiny flaking here-and-there. All the serial numbers match in all the correct locations. Assembly #911 is on the loading gate and frame, under the trigger guard. It has a one line barrel address and "45" stamped on the left side of the trigger guard. The bore is a 10 (perfect), as well as the cylinders. The gun appears to be un-fired.
Colt Mechanics
The mechanics are excellent.  The cylinder locks up tight. The original heavy hammer spring is retained. Also, the front sight shows its original, not filed down, height and shape. All the parts on this gun are original, including the screws. Also, the screws show good slots.
The carved pearl grips are beautiful, showing an Ox head with jeweled eyes and nostrils on the right grip. The left grip is plain with "Fear no man what ee r his size Just call on me I'll equalize", carved at the top and ink filled. The grips fit the gun perfectly and show great luster and brilliance.
This is an outstanding, early single action, in excellent condition. It is worthy of the finest collection of black powder Peacemakers.
Clarks Antiques Firearms – Factory Engraved Colt 45 – Price $26,000.00
Item #1746
If you like this you may also like our Nimschke Engraved Colt SAA