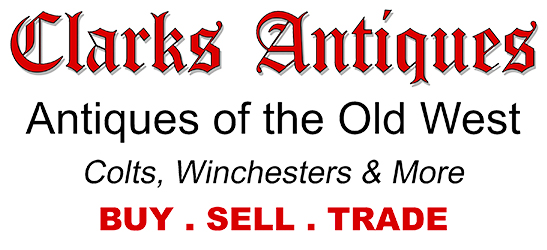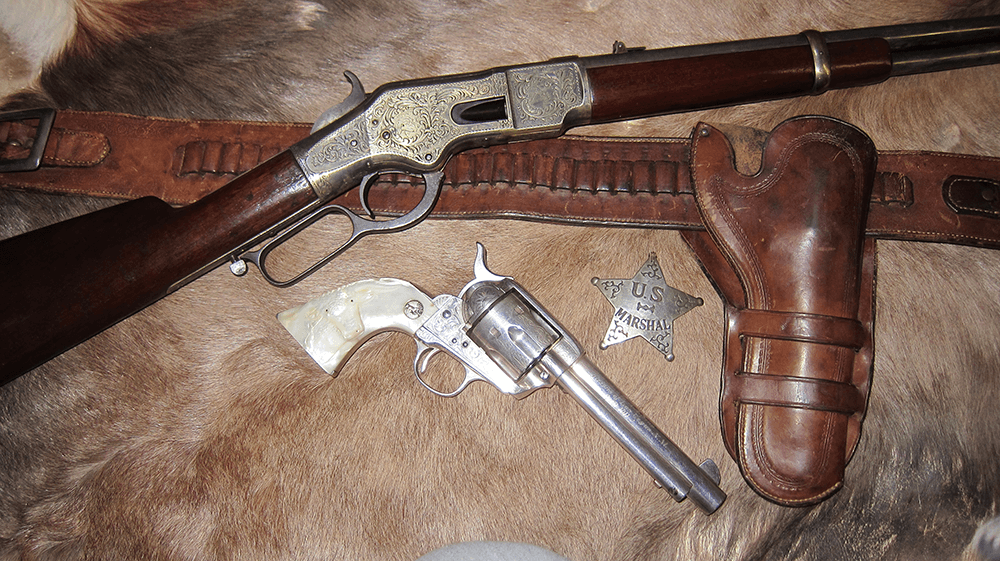 A very neat, original Tombstone Western photo, of Roy Callison taken in Tombstone, Arizona on Oct. 26, 1929. The picture was taken during Tombstone's first "Rip Roaring Helldorado Days". He is shown on horseback, wearing a law man's badge and sporting a Mexican pitiado holster with an unseen revolver.
Roy Callison was a deputy sheriff for Cochise County, Arizona.  In addition, he was a "motorcycle cop" in the county and some of his duties and exploits are noted in the Bisbee Daily Review throughout the 1920's. Helldorado Days was an attempt to save Tombstone as the Cochise County Seat and restore its glory days with tourism. Unfortunately, the crash of 1929 and the Great Depression foiled those plans and the county seat moved to Bisbee.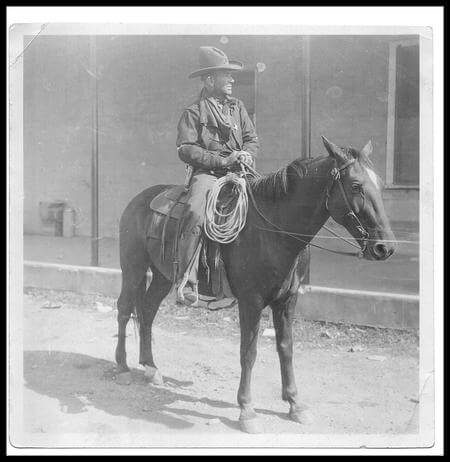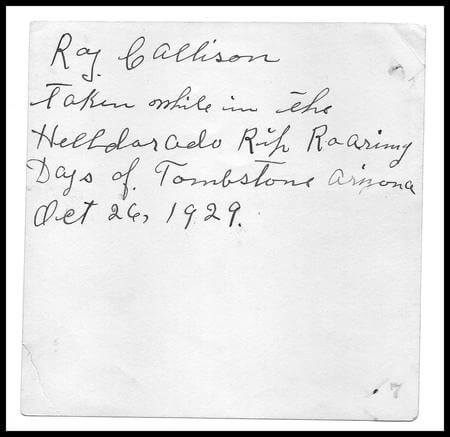 The rip roaring Helldorado days are still celebrated in Tombstone to this day.  The history of this event is included.
Clarks Antiques – Western Memorabilia – Tombstone Western Photo – Price $150.00
Item #1521