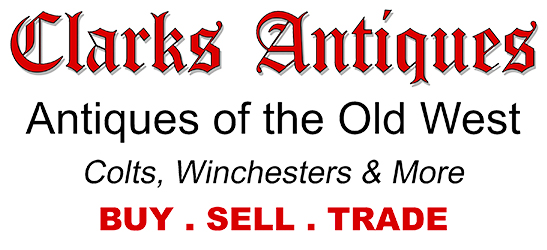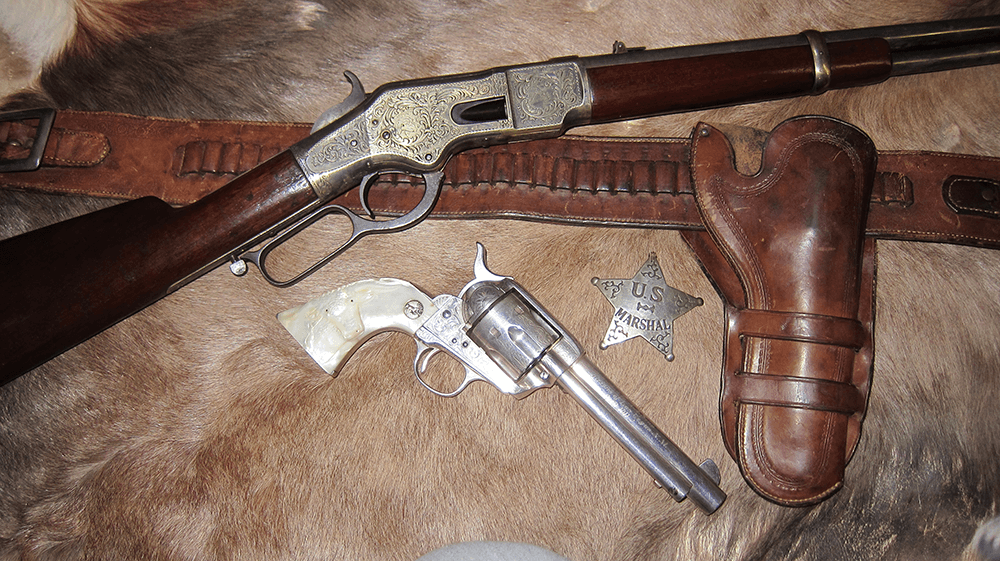 A very nice antique 1873 Winchester SRC (saddle ring carbine) in clean original condition throughout. It is .44-40 (W.C.F.) caliber, made and shipped in 1898 with a factory letter (included) verifying all its features.

Winchester – Condition
It is in excellent mechanical condition with a fine bore. The markings are sharp and clear, including the barrel address. The barrel and magazine show a thinning blue/grey mottled finish with some minor pitting on the right side of the barrel, just above the fore end – nothing serious. Also, the receiver shows the same finish with a few small areas of bright blue. In addition, the finger lever and hammer show "silvered" case colors with a few spots of pin prick pitting – again nothing serious.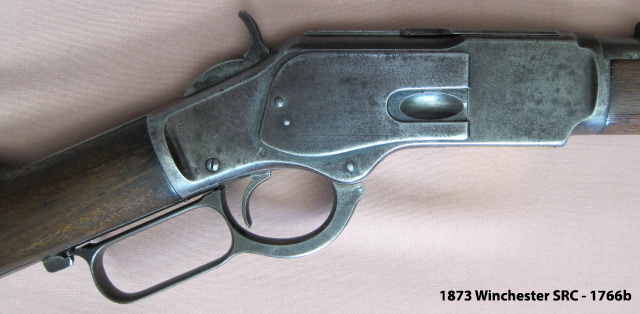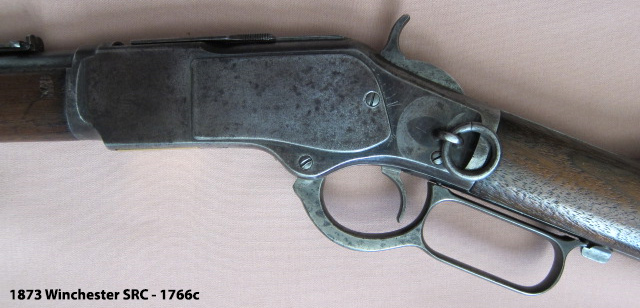 The wood stocks are very good with typical dents and scratches from use and handling. There is a 1/4" x 3/8" gouge at the top area around the butt plate. All the screws appear to be original. However, a few slightly buggered. This SRC appears to be 100% original with the exception of a reproduction cleaning rod in the butt stock.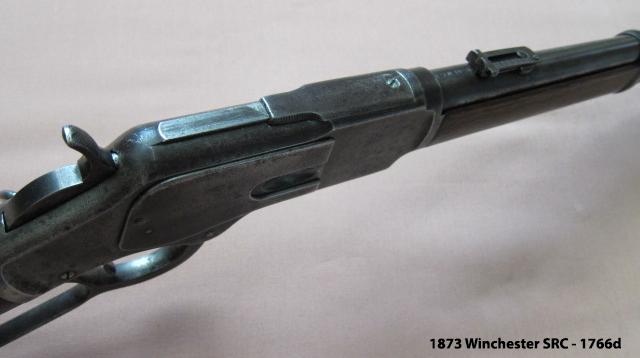 A very clean, original carbine in all respects.
Clarks Antiques Firearms – 1873 Winchester SRC – Price $6,250.00 
Item #1766
This item goes well with our Antique Colt 44-40 SAA