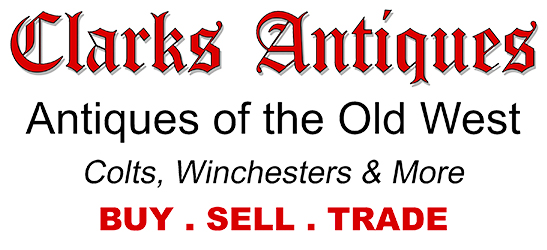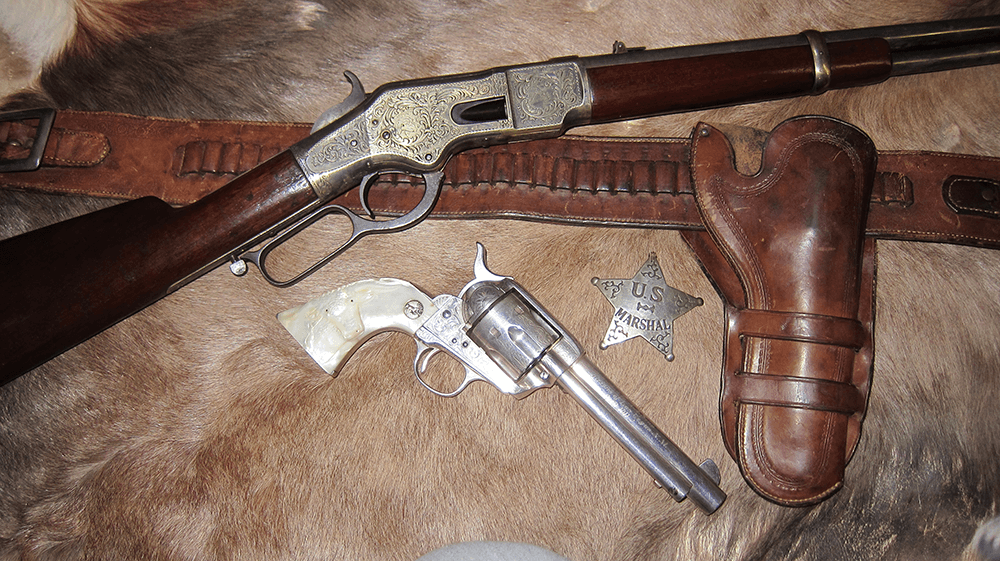 101 Ranch Winchester 1866
This 101 Ranch Winchester 1866 is a period engraved 1866 SRC, Winchester carbine, with the "101" marking on the lower tang, behind the trigger. It's a 3rd Model, circa 1870, showing no serial number.

There is a number "41" stamped on the top tang of the butt plate. Although it shows many years of hard use, it is still mechanically functional and very attractive. The engraving is very well done and of the period – likely agent commissioned New York engraving.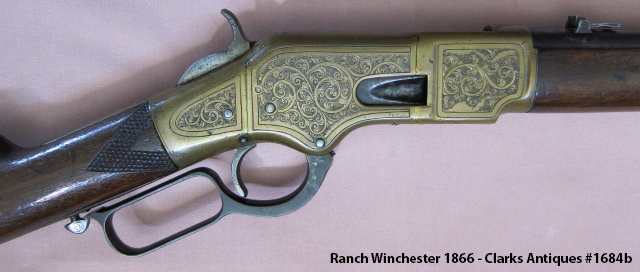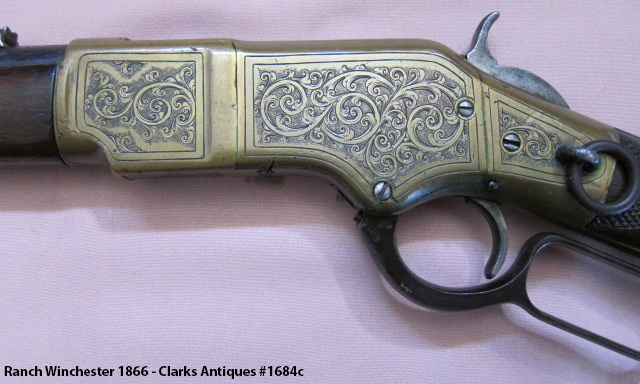 The butt stock has been sanded, decorative checkering added, an "N" carved into the stock, then re-varnished.
101 Ranch Winchester Mechanics
The mechanics are good, but the bore is poor from many years of use with blank cartridges. The finger lever is an old period replacement off of a first model 1873 winchester.  It has been converted to center fire as were many of these Winchester 66's that were used well into the 20th Century. The barrel address is readable and the gun has a remnant of a factory swivel on the butt stock. The barrel band originally had a swivel on it, but is also now gone. Also, the barrel, magazine and finger lever show an old re-blue over pitting, nicks and dings. There are a couple of saw cuts at the bottom of the frame to help remove the screws at one time, now replaced with later screws.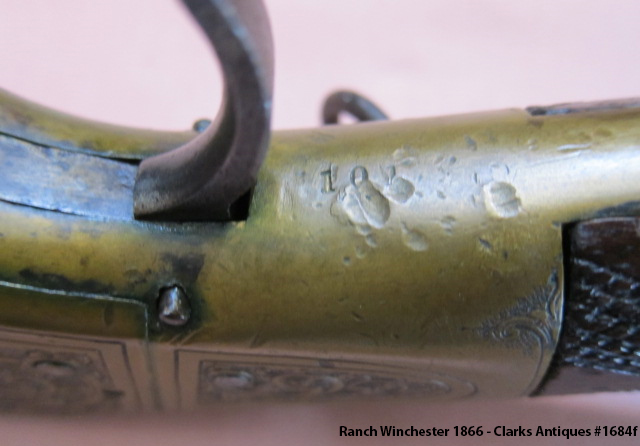 All-in-all it's a very attractive carbine that was all decked out for The Miller Brothers 101 Ranch Wild West Show.
Clarks Antiques Firearms – 101 Ranch Winchester 1866 – Price $10,500.00 
Item #1684
If you like this, you may also like our Winchester 1866 Carbine