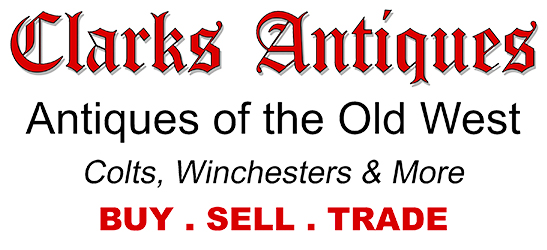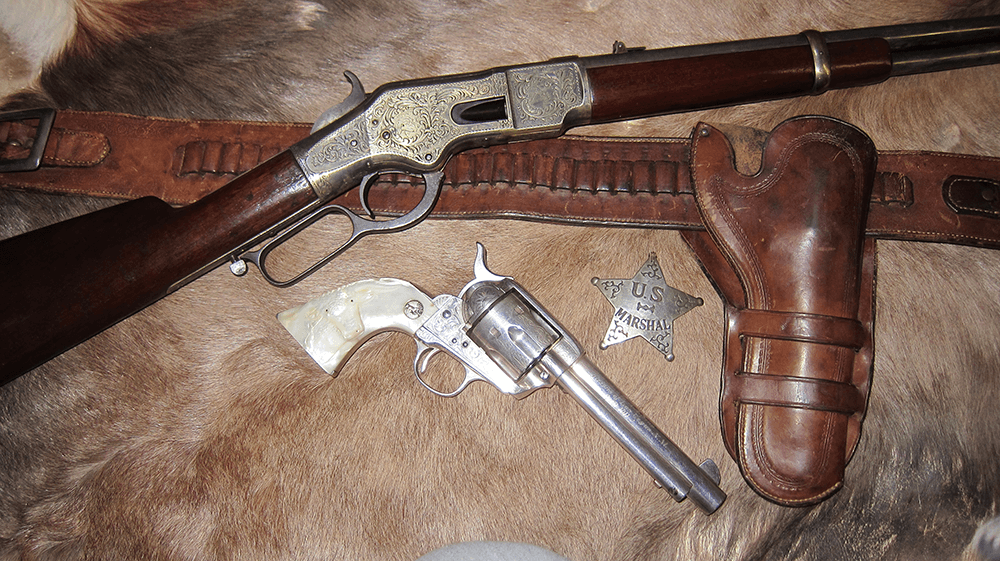 Antique Nimschke Engraved Colt SAA
​A true piece of Western lore is this Antique Nimschke Engraved Colt SAA. A fantastic "shootist" colt single action from the early days of the Wild West.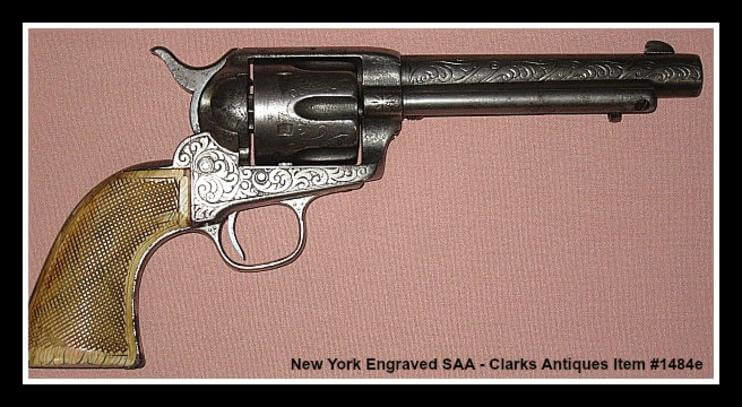 Nimschke Engraving
This antique Nimschke engraved Colt SAA was shipped to Schoverling, Daly & Gales, New York City in 1882, in the "soft" for engraving, per factory letter (included). The Colt SAA was engraved by Nimschke, nickel plated, with installed checkered ivory grips. Most noteworthy, the engraving is identical to the sheriff's model SAA, #80118. This sheriff's model is pictured in "The Colt Engraving Book" (2nd edition) by R.L. Wilson, under "L.D. Nimschke", page 342.  Also, that particular gun was shipped to Schoverling, Daly & Gales in the soft.
The patent dates are completely worn away.  Similarly, the barrel address has only the "USA" vaguely showing.  But, all serial numbers match and are still readable, as well as, the "45 CAL" on the trigger guard. The engraving is extremely worn on the recoil shields (nearly gone). Also, the cylinder engraving is very worn, but visible. Although worn, the frame and barrel engraving still shows nicely. The checkered ivory grips show a great deal of wear and period repairs, but no major losses. Only about 10% of the nickel plate is left in protected corners and on the trigger guard bow.
The rest of the gun has gone to a dull grey metal color. The mechanics and the bore are good. All parts appear to be original except for some screws. In addition, the 7 ½" barrel has been cut down to 5 ½", fitting the needs of "shootist" requirements for quick draw and fast shooting. If we only knew by who and where.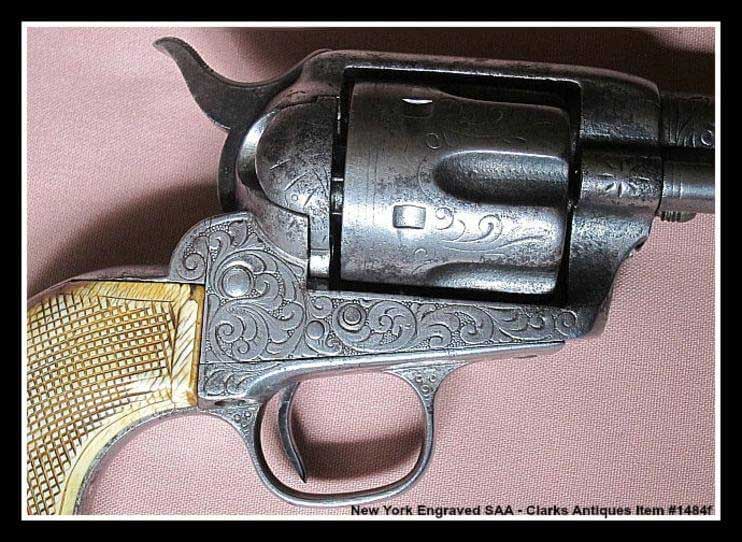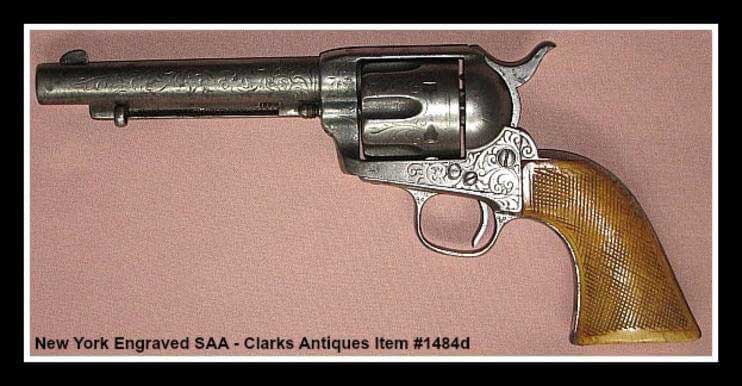 A great old antique Nimschke Engraved Colt SAA and an impressive "old west" used revolver.
*Will not ship guns or any items with ivory to California, Washington State, New York, New Jersey, Oregon or Hawaii because these states have a total ban on ALL ivory sales – new or antique.
Clarks Antiques Firearms – Nimschke Engraved Colt SAA – Price $12,495.00 
Item #1484
This pairs well with our Frankford Arsenal 45 Caliber Ammo