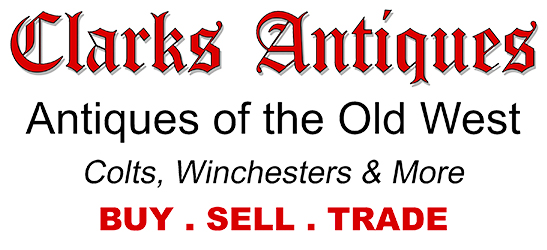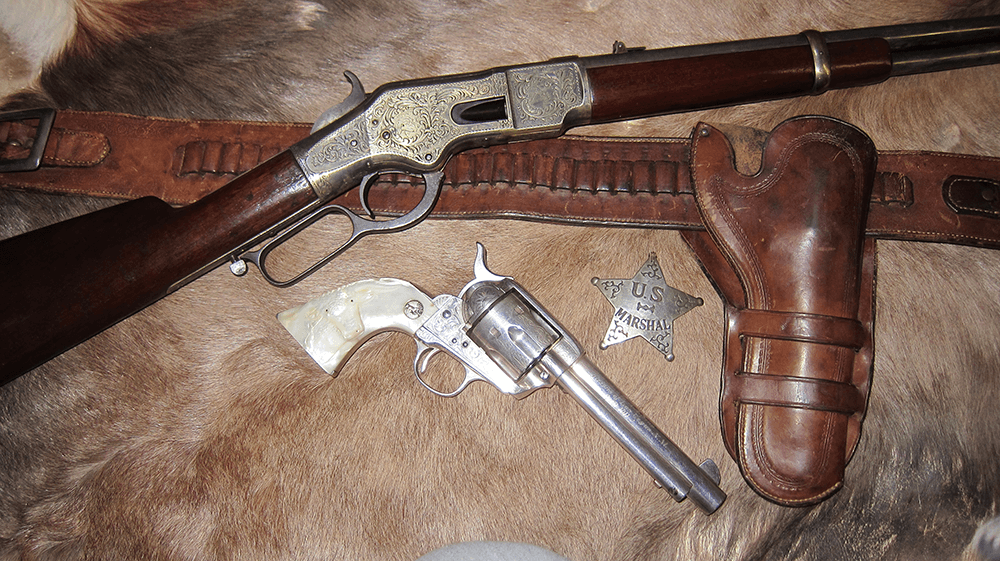 Western Holster and Belt Rig
Western Gun Leather for a Colt 4 3/4″ SAA 32/20
This Western holster and belt rig is a great piece of antique gun leather.  The antique catalog gun rig features a double loop holster that is unmarked.  It shows an attractive rolled border tooling and all original stitching is intact.

The catalog holster shows one slit, about ¾" long, cut at the front top of the holster pouch – probably for a tie down strap. It's barely noticeable; otherwise the holster would be excellent.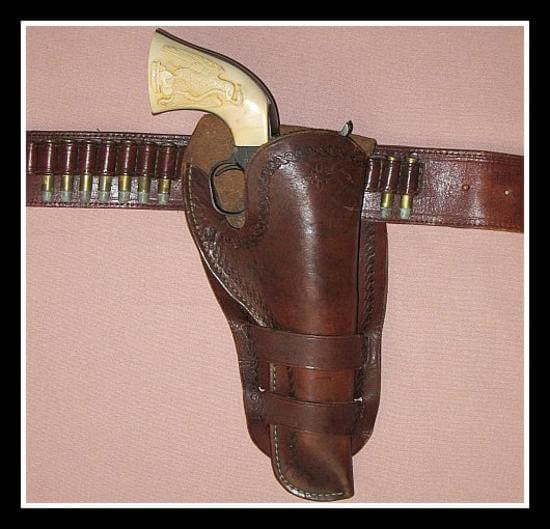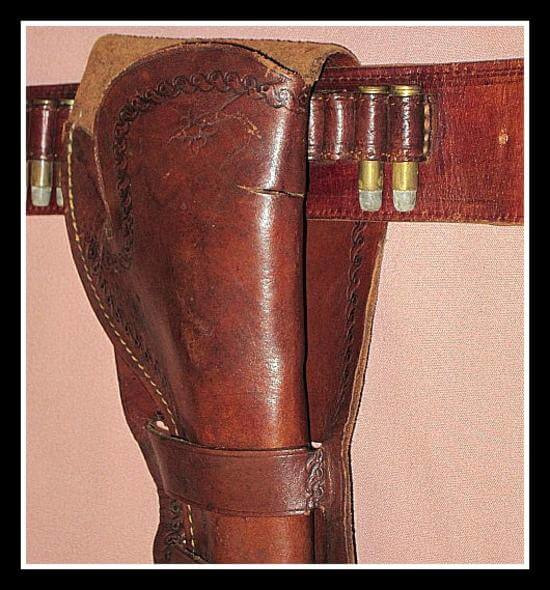 The belt is 37" long x 2" wide and has 50 cartridge loops to accommodate 32-20 bullets. The belt is fully lined, retaining its original buckle with 95% nickel showing. Most of the perimeter stitching for the liner is gone, but the liner is still bonded in place, other than a few spots near the tongue.
Both pieces are matching in color and have not been oiled. The antique gun leather is supple and in great condition.
Toy gun and 32-20 cartridges shown in Clarks Antiques antique gun leather photos not included.
Clarks Antiques – Antique Gun Leather – Western Holster and Belt Rig – Price $425.00
Item #1452