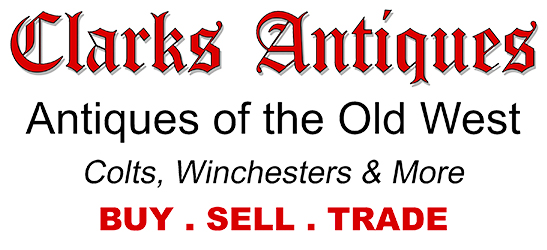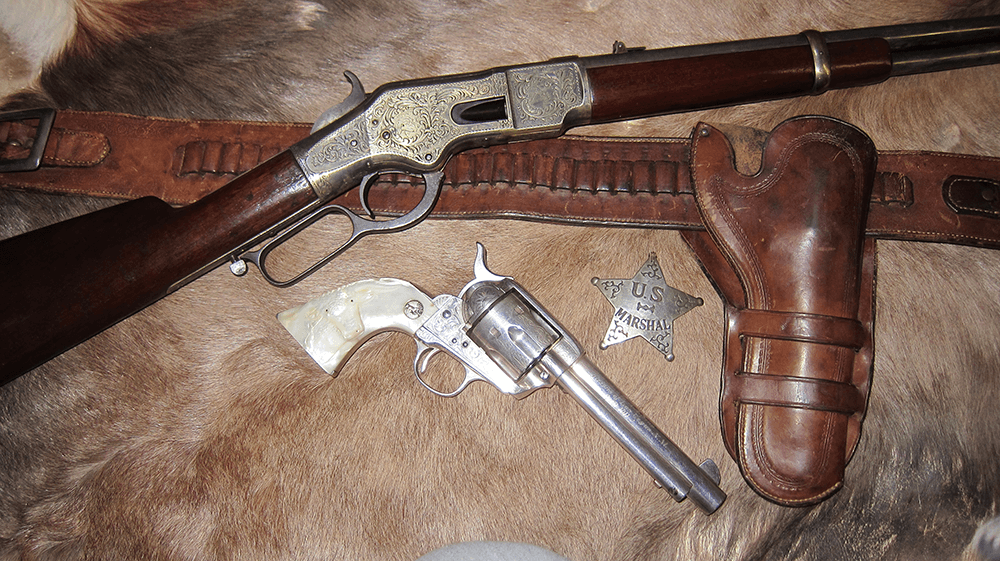 An early Colt Open Top and rig reminiscent of early California and the gold rush era.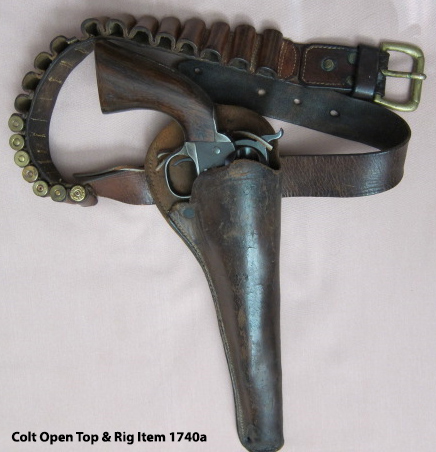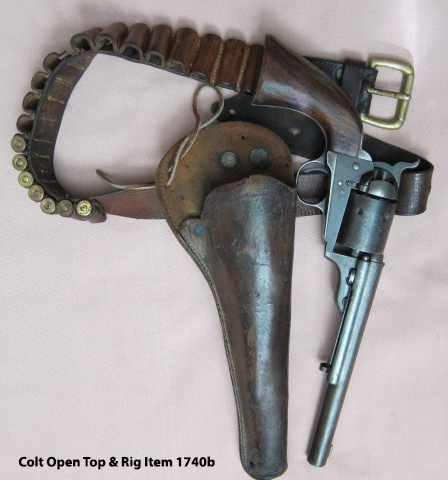 Revolver Condition
The gun is in good overall condition showing conversion from rimfire to center fire. The conversion was very well done, the gun now accepting .44 S&W American cartridges. The gun shows little bluing with an overall dark brown/grey finish. The ejector rod head has been replaced with one from a Colt 1877 revolver. The serial numbers (2046) all match, including the cylinder and wedge. The mechanics are good and the bore shows good strong rifling with typical black powder erosion. The original walnut grips are in very good condition and fit as they should. Although, there is some slight shrinkage and are mounted on steel grip straps. In addition, the cylinder scene is mostly worn off.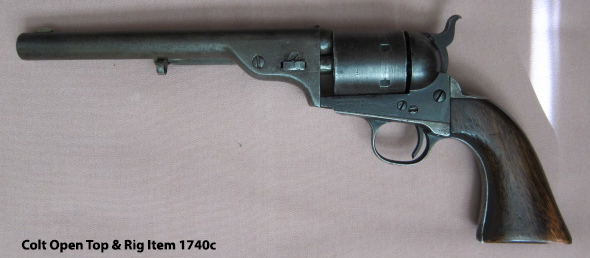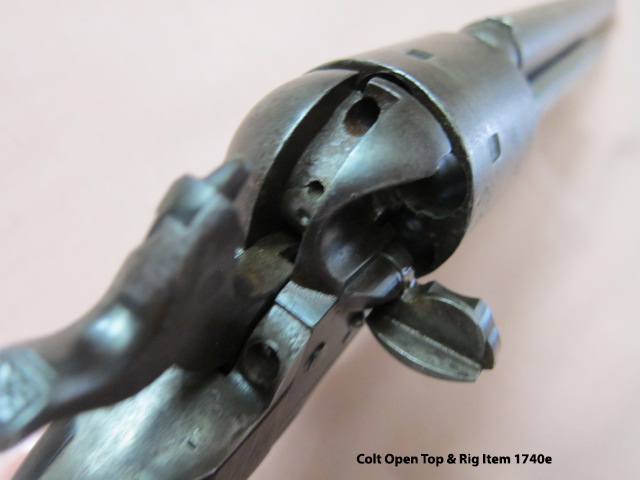 Holster Condition
The rig has an early double-recurve throat design holster (upper portion trimmed off) typical of western single action holsters in the gold rush/western frontier era. However, the holster shows no engraving. The original stitching is good on the pouch and around the bottom, closing the toe.  Also, the belt loop appears to be period replaced, attached with early copper rivets.
Belt Condition
The cartridge belt is secured to the holster loop with rawhide lacing that is also utilized as a tie down strap for the revolver. The belt is 1 ½" wide x 34" long and has 19 cartridge loops for .44 caliber bullets. The cartridge loops are hand sewn in place with 8 loops appearing to be added at a later time. The original heavy brass buckle is retained with an added chape, both stitched and riveted in place. Both belt and holster are in very good condition showing use and wear, but no damage or losses.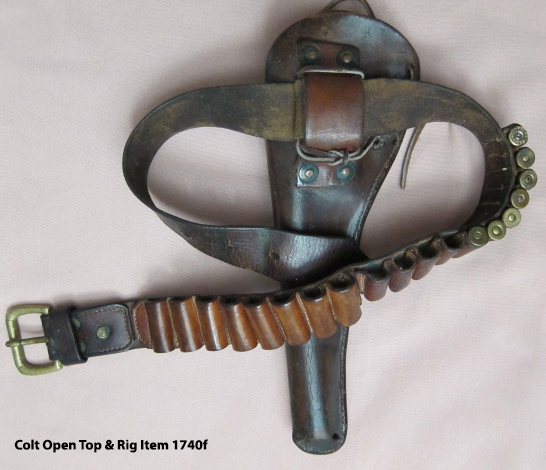 This is a great looking outfit, right out of the early gold rush/western frontier period.
**.44 S&W American cartridges in photos not included.
Clarks Antiques Firearms – Colt Open Top and Rig – Price $7,250.00
Item #1740
If you like this you may like our Colt Open Top Revolver