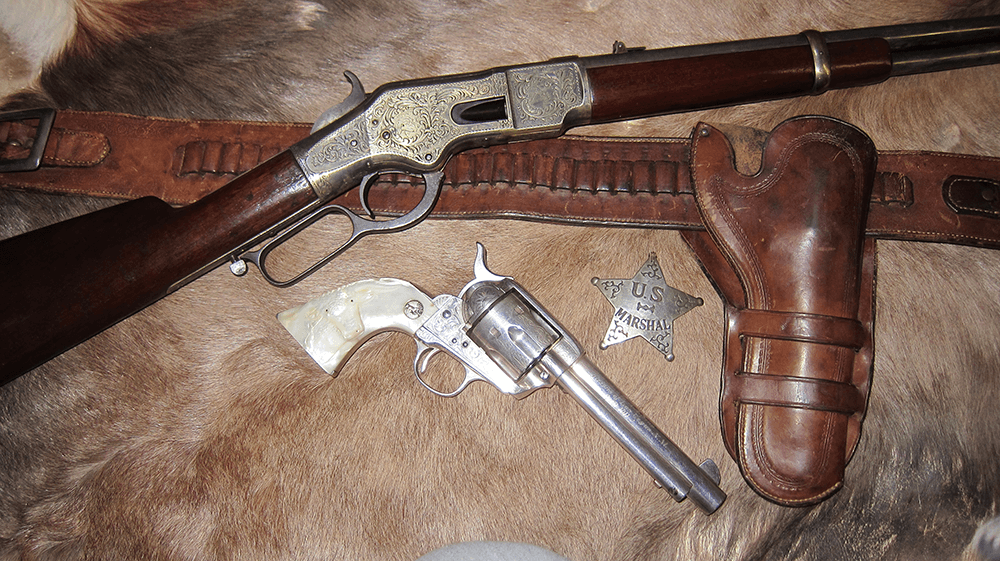 This is the finest, untouched, Colt Open Top Revolver I have ever come across. The gun is 44 Henry rimfire caliber and appears to have never been fired. The gun is in excellent overall condition with approx. 90% or more of the original nickel finish.
This gun shows no use what so ever. A Colt factory letter is included as well as a letter of authentication and appraisal from respected firearms historian David J. Palmiter of Archbald, PA. According to Mr. Palmiter's appraisal "This Open-Top is worthy of inclusion in the most advanced collection of rare Colt Firearms".
Open Top Mechanics
It has the rare small Navy grip (steel) with factory burl wood grips and fire blued screws. The hammer and trigger show muted case colors and the cylinder scene is nearly perfect. Excellent mechanics and a perfect bore with no black powder stains at the front of the cylinder.
Colt letter and appraisal on request.
Clarks Antiques Firearms – Colt Open Top Revolver – Price $15,000.00
Item #1546
This Open Top Revolver pairs well with our 44 Henry Ammo Rimfire