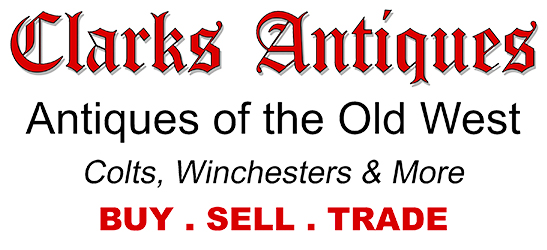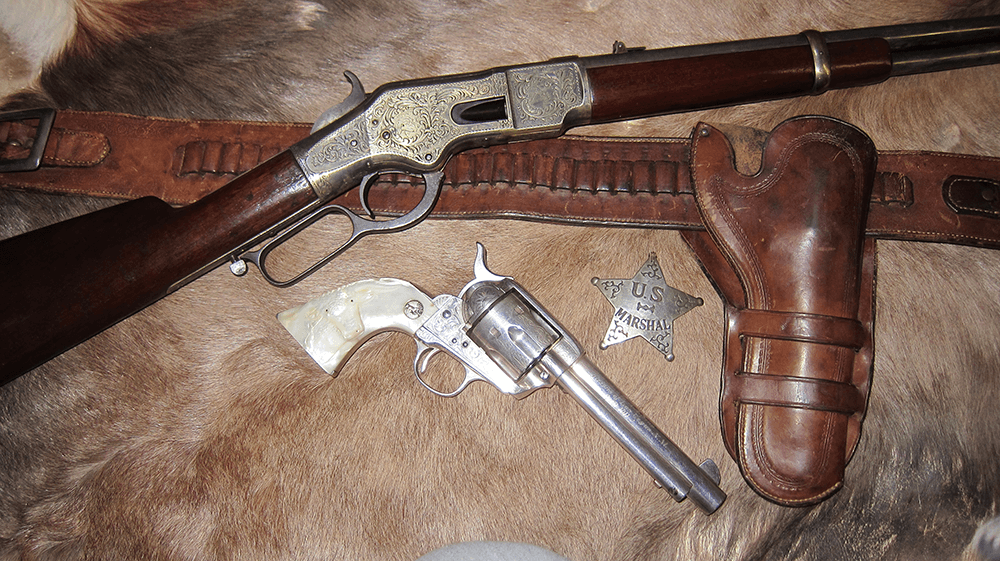 This Colt Open Top revolver is in excellent overall condition, showing special features and little to no use.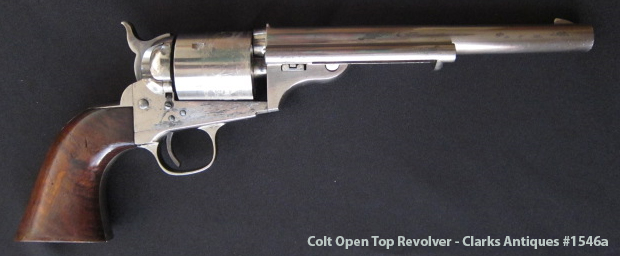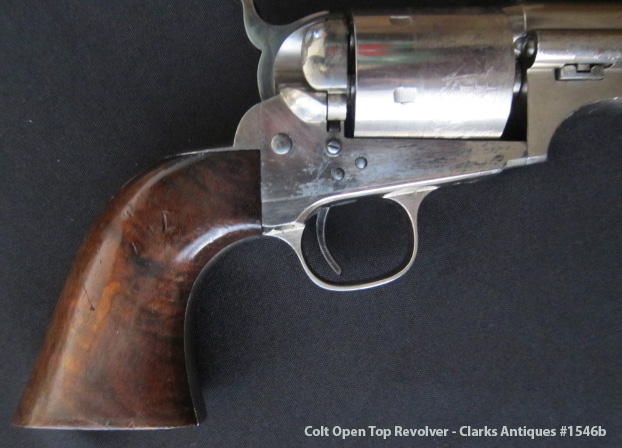 These "Open Tops" were Colts first produced cartridge revolvers, not a conversion made from left over parts of Civil War percussion guns. They were chambered for the .44 rimfire cartridge, as this one is.
Colt Open Top Revolver – Condition
This revolver has the rare Navy size steel grip strap and trigger guard. A factory letter is included, indicating .44 R.F. Caliber, 7 ½" Barrel, Blue Finish, Stocks Not Listed and shipped to H & D Folsom Arms Co., New York on March 12, 1874. The revolver shows nickel plating and one-piece Burl Wood grips that were likely added by H & D Folsom. Also, the gun retains approximately 90% or more of the nickel finish with overall scattered minor flaking and blistering on the barrel and frame. In addition, the cylinder only has a couple of spots of flaking, retaining 100% of a beautiful Navel Engagement scene. All the screws show a muted blue finish with good slots and the hammer and trigger show muted case colors.  The grips fit perfect and show a light coating of varnish, with a few scattered minor dings and dents.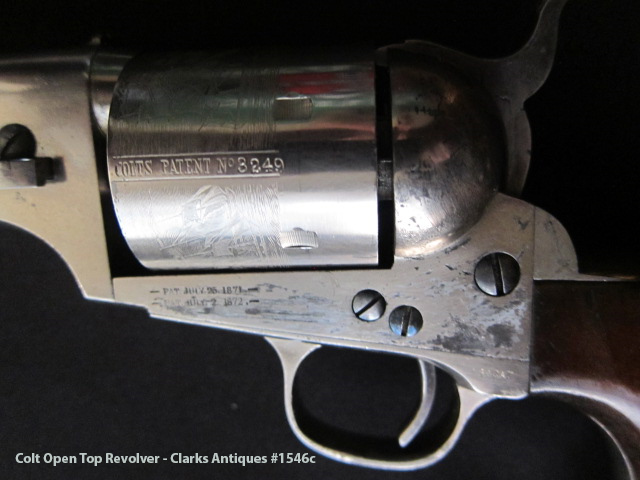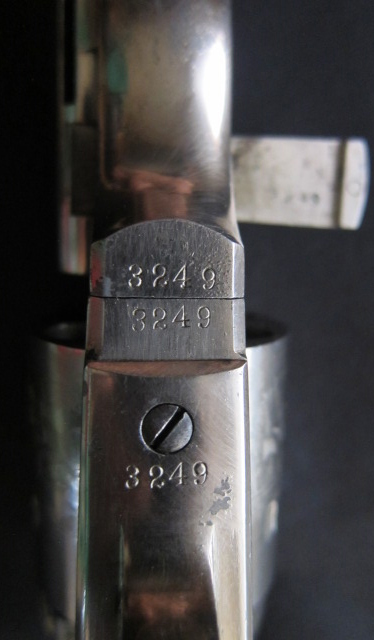 All the serial numbers match (including the barrel wedge) and all the other markings are sharp and correct. It is mechanically excellent and it locks up tight. The bore is fine, showing strong rifling with minor erosion and staining, about a nine on a scale of 1-10. A "way above" condition Open Top, not usually found, and worthy of inclusion in the most advanced collection of rare Colt Firearms.
Clarks Antiques Firearms – Colt Open Top Revolver – Price $13,500.00
Item #1546
This Colt pairs well with our Colt Open Top and Rig