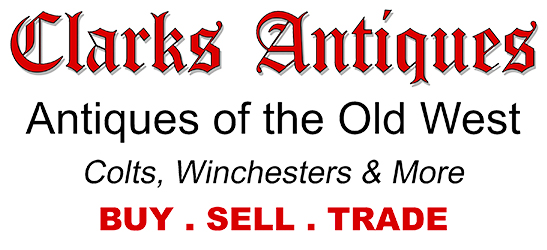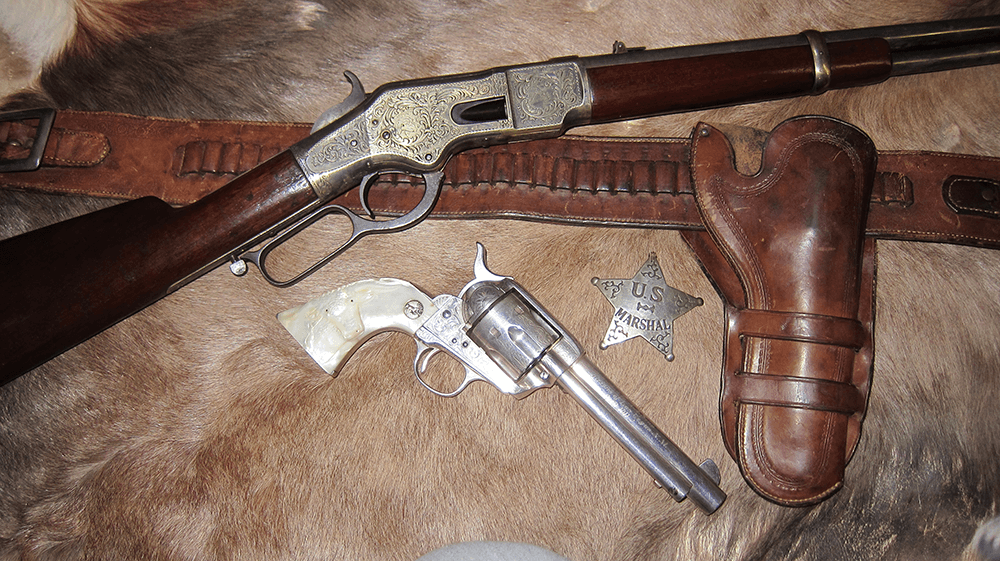 Henry Marked 1866 Winchester SRC
Henry Marked 1866 Winchester 
An early second model, Henry marked 1866 Winchester SRC. This saddle ring carbine, serial #19144, was made in 1868. It's in very good overall condition with a very nice patina to the brass parts.
Winchester Condition
All the parts are original with the exception of a few replaced screws and a reproduction lever hook. Also, the original stocks are in very good condition. Along with the butt stock numbered to the gun and a light coating of varnish. The butt stock shows a period repaired piece at the wrist, bonded and pinned in place. The repair was very well done and barely noticeable. The forend shows a few age "stress" cracks – nothing serious.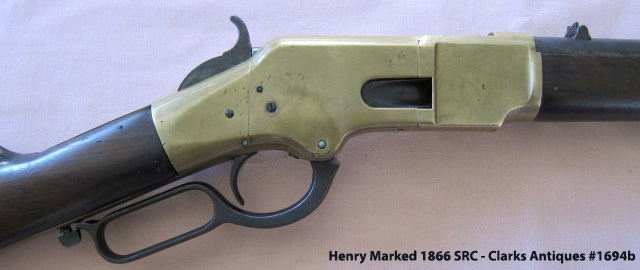 Winchester Mechanics
The mechanics are good and the bore shows strong rifling with typical black powder erosion. It has been converted to center fire, which was common on guns used well into the 20th century. The rear sight is original with the flip-up portion broken off.  Although, the barrel address is faint, it is fully readable. Also,  the "Henry's Patent" shows well. The serial number is on the inside of the lower tang and not visible unless the butt stock is removed. The original bluing is on the barrel and magazine with overall light pitting and turning to a "plumb" color, as is the finger lever.  Also, a period cleaning rod is in the butt stock cavity.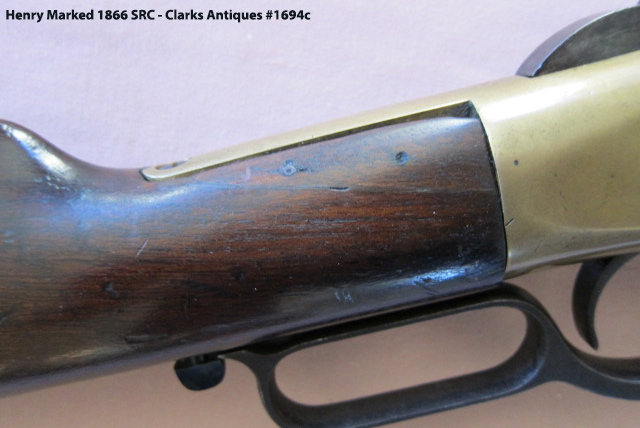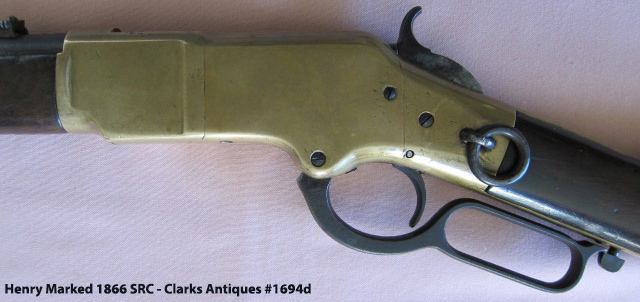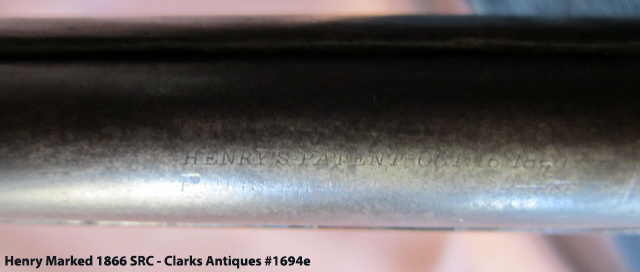 This Winchester SRC is a very attractive early carbine that looks great.
Clarks Antiques Firearms –  Henry Marked 1866 Winchester SRC – Price $7,850.00

Item #1694
If you like this, you may also like our Winchester 1866 Carbine