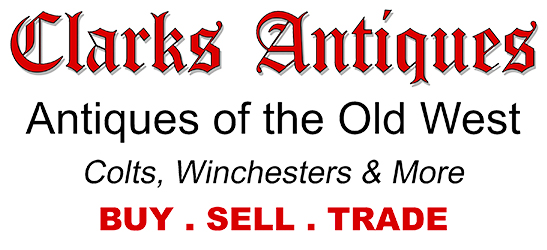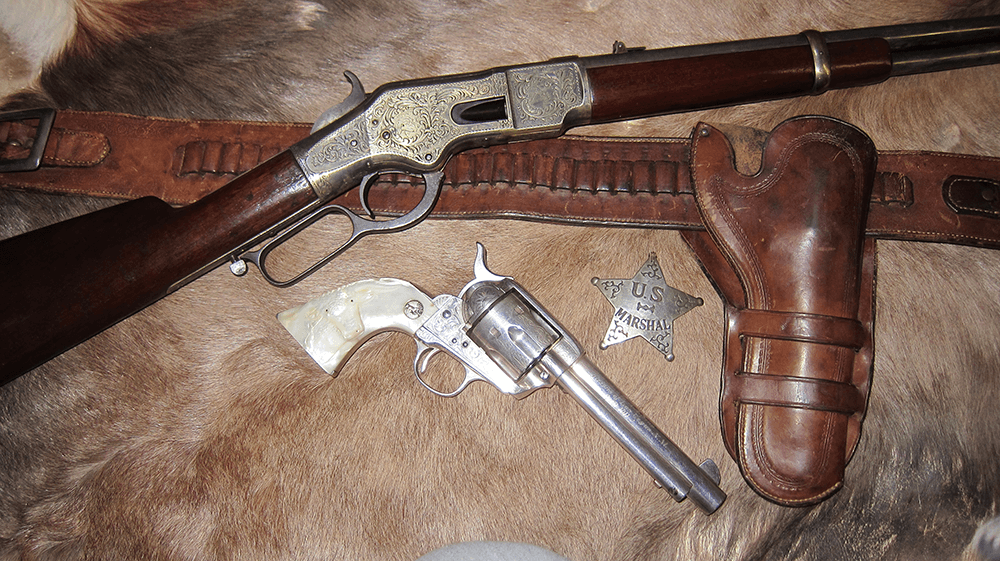 Winchester '73 in .32-20 Caliber with Special Features
This Winchester 1873 Rifle – Special Order, serial #274601B, is in overall excellent condition.  This Winchester '73 features a casehardened receiver, half magazine, shotgun butt (uncheckered steel) and a 24" octagon barrel.  Full octagon barrels on a "button magazine" are a very rare feature.  All these features are verified with a factory letter.
A really beautiful example of a hard to find configuration.  In my many years of collecting I have only run across several others in this configuration but not this caliber.

This 1873 Winchester rifle has special sights, not noted in the letter, but all available from Winchester at the time.  The front sight is an unmarked "semi-jack" ivory bead style.  A Lyman folding leaf sight is in the barrel dovetail.  A Lyman peep sight, with coarse knurling is mounted on the tang.  It is marked, "Pat. Jan 29/79".  The barrel retains about 90-95% original shiny blue, slightly thinning, with the only losses on the octagon edges.  All the casehardening is present on the receiver, hammer, finger lever and the fore end cap.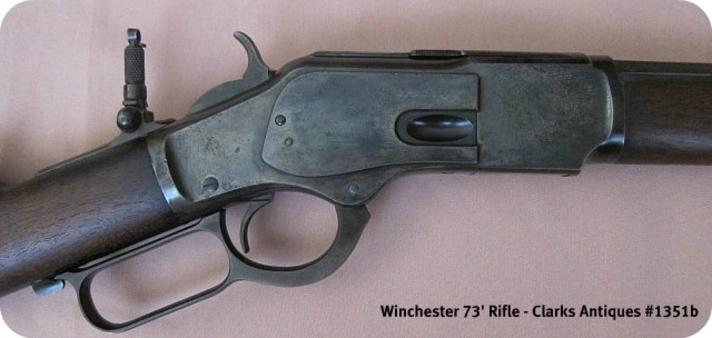 The colors have muted in the last 120 years to a pleasing darker gray.  All the screws match, with the exception of the side plate screw that is a bright shiny blue, obviously a replacement.  The wood to metal fit is perfect and the stocks are also in excellent condition with no major scratches or dings.  The mechanics are excellent and the bore is an 8 on a scale of 1-10.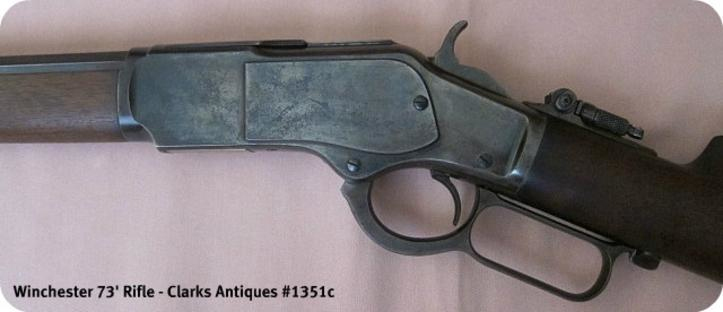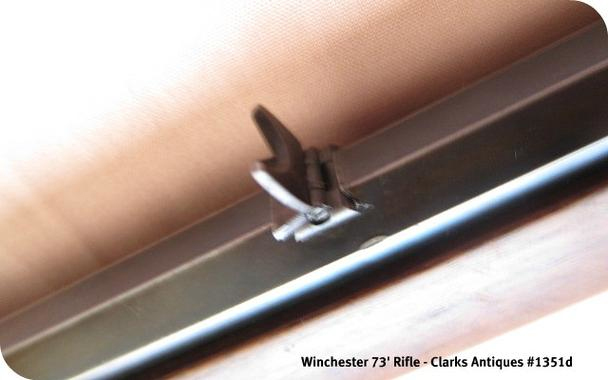 Clarks Antiques Firearms – Winchester 1873 Rifle – Price $6,500.00
Item #1351