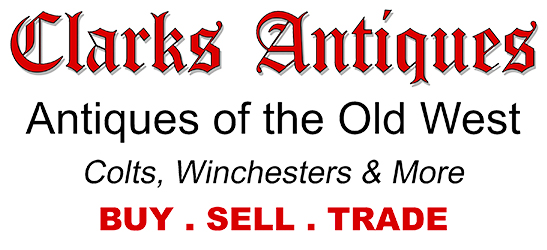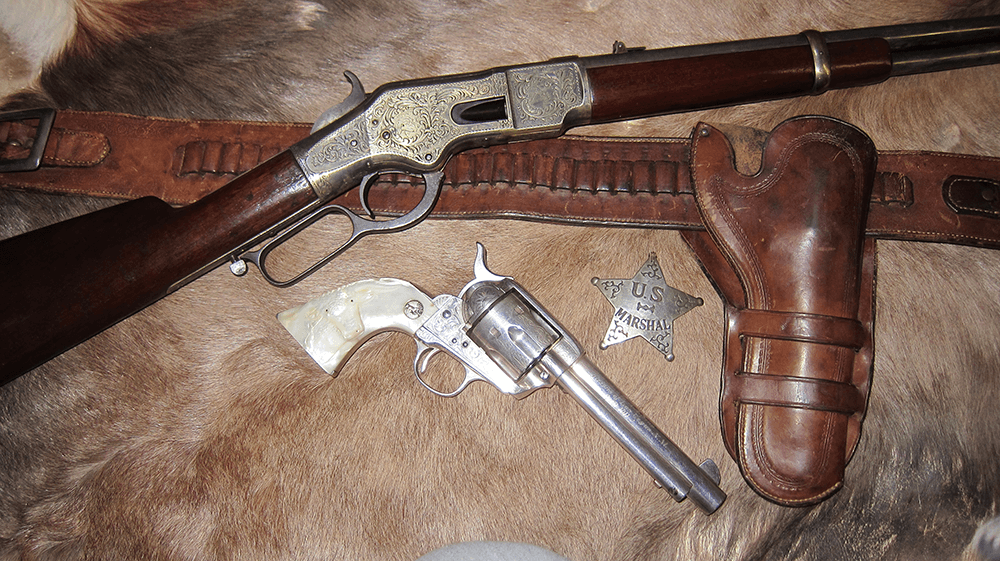 A great piece of antique gun leather is our Cowboy Rig. A really great looking old cowboy rig consisting of a catalog cartridge belt and a "bunkhouse" holster. It is for a 44/45 Colt SAA 5 ½" or an S&W Schofield revolver.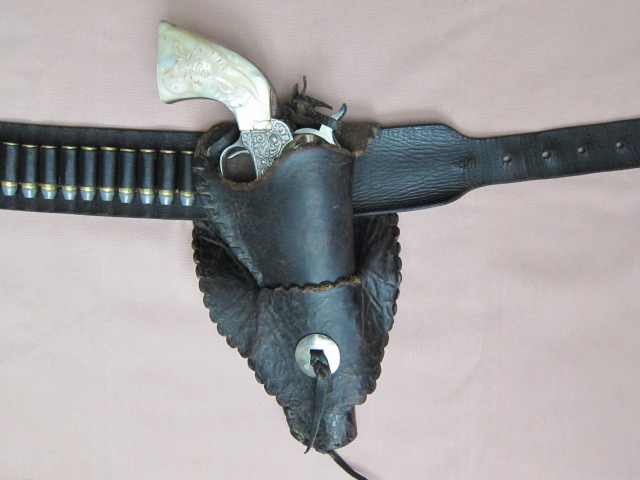 Belt Condition
THE BELT is a catalog type with no maker markings. It is 2 ¾" wide x 40" long with 40 cartridge loops for 44/45 caliber bullets. The belt is in overall good condition with no damage or losses. The leather is a little hardened from age, showing some minor surface cracking, but still pliable. The stitching is original and good.  However, there is one bullet loop showing a period (hand) re-sew and one loop (under the holster) with broken stitches. The original buckle is mostly a dark oxidized color.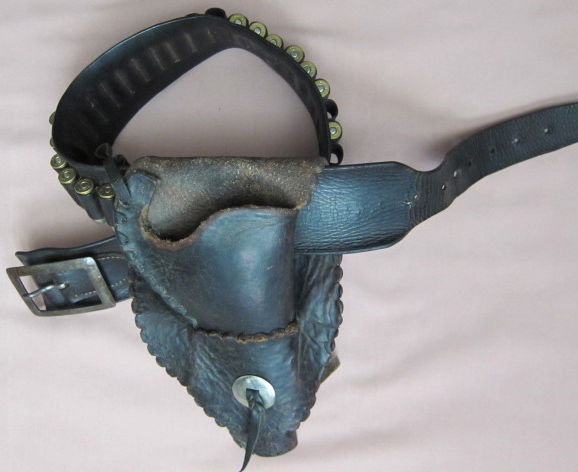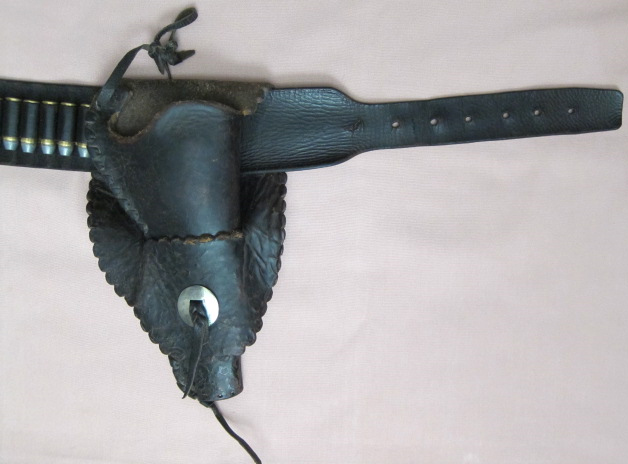 Holster Condition
THE HOLSTER is a bunkhouse made holster, made from heavy harness leather and sewn with rawhide-lacing. The lacing at the top was left long and incorporated into a hammer tie-down strap. The lacing was removed at the toe, the toe now being open.  A 7 ½" Colt SAA fits, but the barrel sticks out about 1". Not an uncommon thing in the Old West. The holster shows great character with fancy scalloped edges and a simple concho on the skirt loop. The holster is well used, but not abused. There is no damage or losses and the leather is still soft and pliable. Both pieces are a very dark brown color – almost black.
A great example of an "Old West" cowboy rig.
**Does not include gun and cartridges shown in Clarks Antiques old western gun leather photos.
Clarks Antiques – Antique Gun Leather – Cowboy Rig – Price $1,195.00
Item #1737
If you like this you may also like our Slim Jim Holster & Belt