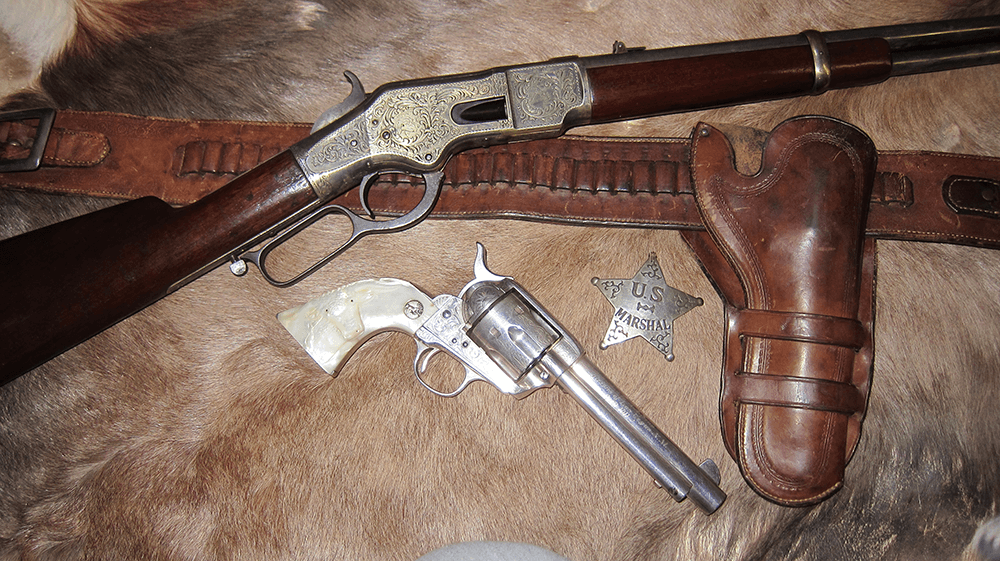 An excellent Winchester Brand, red label, two piece box of 44 S&W Russian ammo.  These are center fire smokeless cartridges. However, the top label shows a few slight rub spots.  Otherwise the box is perfect.
The box has been OPENED and contains all 50 original cartridges, also in excellent condition. End labels are also excellent, other than broken for opening, and display the "K" code.
Covered in plastic wrap for protection.
Clarks Antiques – S&W Russian Ammo – Price $400.00 SALE PENDING
Item #1276
This S&W Russian Ammo pairs well with our Colorado Rangers Outfit
* Can't ship antique or modern ammo to California, Hawaii, and Alaska