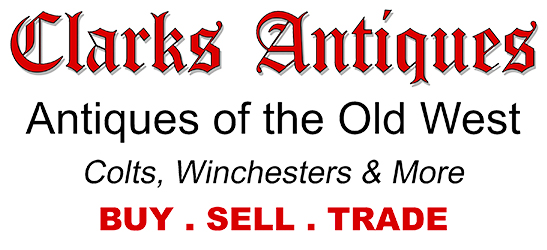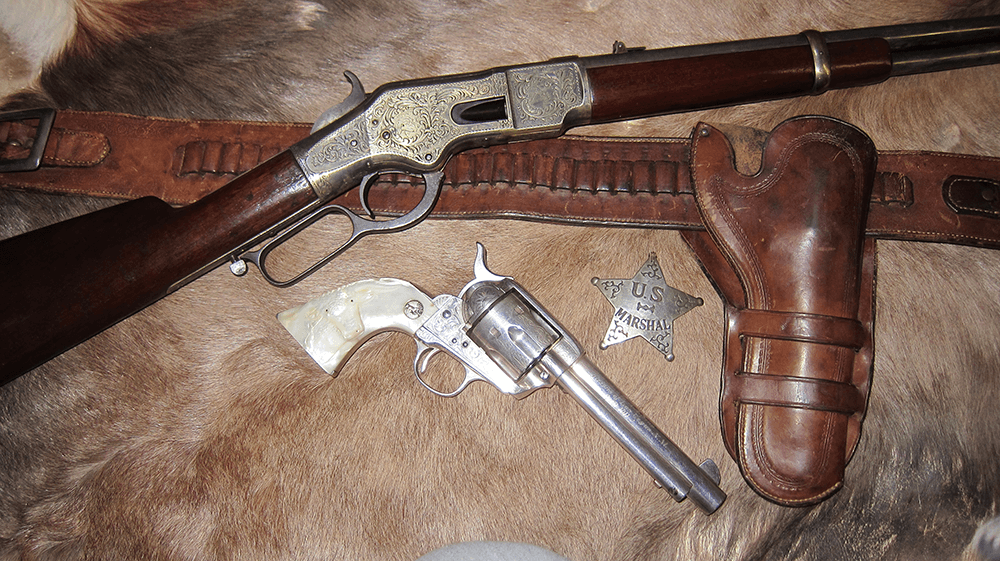 Clarks Antiques – Western Gun Leather Collectibles
Authentic Old West Holsters, Belts, and Shotgun Cartridge Belts
Clark's Antiques antique gun leather offers a wide variety of vintage holsters and belts to fit most antique firearms.  We have a great selection of vintage leather which are true pieces of American history to enhance any collection. The Old West was a wild, wonderful and dangerous place with stories and myths attached to each antique firearm and western collectible that will excite any historian who seeks them out.
We have holsters to fit your Colt or S&W Revolver and cartridge belts to match.   Want to own an old movie holster like your Western Hero, or a vintage RT Frazier Rig?  How about an authentic Old West U.S. Cavalry Prairie Rig.  Well look no more.  We invite you to view these treasures of the Old West by clicking on the antique gun leather dropdown menu above.
Don't see exactly what you need?  Everything we have is not on the web site, so please contact us to inquire as to your wants as we may have what you are looking for.