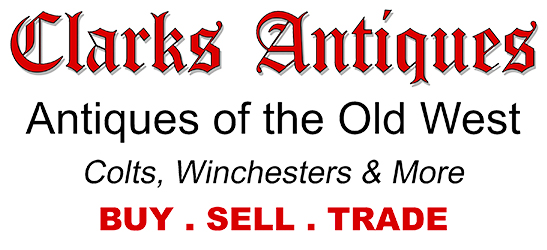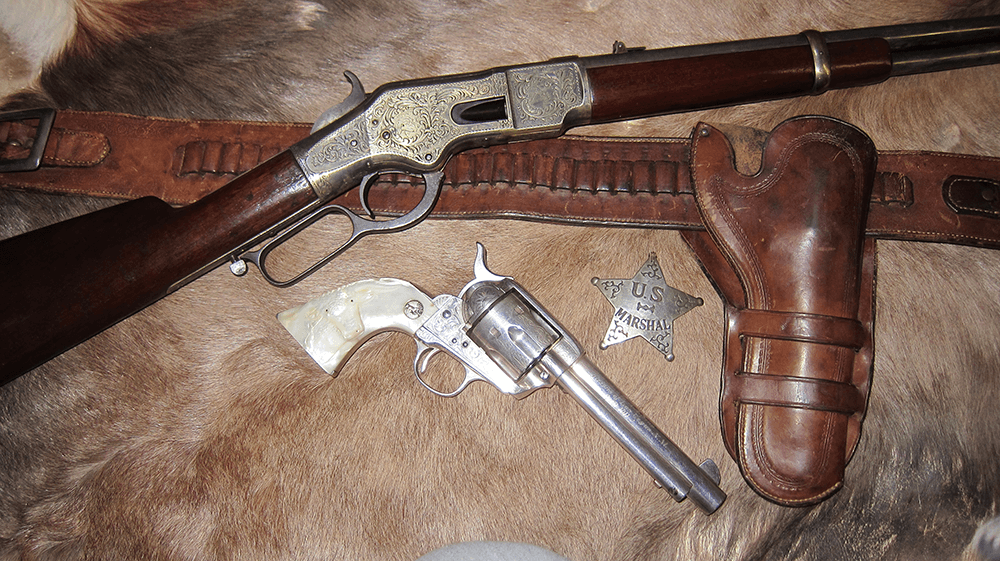 Engraved Winchester 1866 SRC
New York Engraved – Silver & Gold Plated
New York Engraved Winchester
This magnificent Engraved Winchester 1866 SRC for sale is a beautiful example of New York engraving and craftsmanship. The saddle ring carbine is fully and finely New York engraved in period Germanic scrolls with animal portraits in each of the four (4) vignettes or engraving windows.
The carbine shows a silver & gold plated finish with the lever & hammer case hardened and the loading gate blue. Once again, the carbine is completely silver plated with the exception of the three parts previously noted.
Approximately 96-98% of the silver plating remains, showing a light grey tarnished finish with no polishing in modern times. Also, the receiver, barrel bands and butt plate show gold wash gilt, over the silver, of which 75-80% remains.
The finger lever and hammer show a muted case color finish with scattered fine pitting on the lever. The loading gate retains 95% of its nitre blue finish. However, the forend has a small chip on the left rear end about ¼" wide x ½" long. Other than that, the wood is in fine condition, with a few minor nicks and dings.  Also, the wood has a light coating of varnish that was added a long time ago. In fact, the gun is in overall excellent condition with the wood-to-metal fit perfect. 
All the parts on this gun are original to it.  Likewise, the markings are good and sharp.  Along with the bore being good to very good and the action is good.  Lastly, the original cleaning rod is in the stock cavity. 
This carbine shows absolutely no restoration or replaced parts what-so-ever.
The carbine was made in 1871, serial #77XXX, too early to letter. It is worthy of inclusion in the finest and most advanced collection of "high art" Winchester firearms.
This exact SRC is the center piece of our Web Site letter head photo and was also pictured in the "Winchester Collector" calendar, June 2017.
** Note:  Additional high definition photos can be sent on request.
Clarks Antiques Firearms – Engraved Winchester 1866 SRC – Price $35,000.00
Item #1160
This item pairs well with our 44 Henry Flat Rimfire Ammo