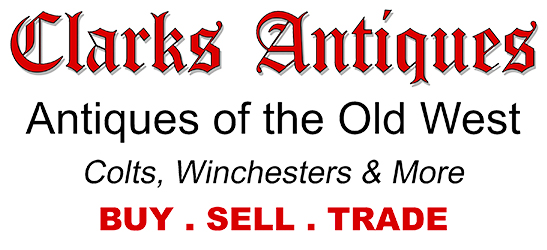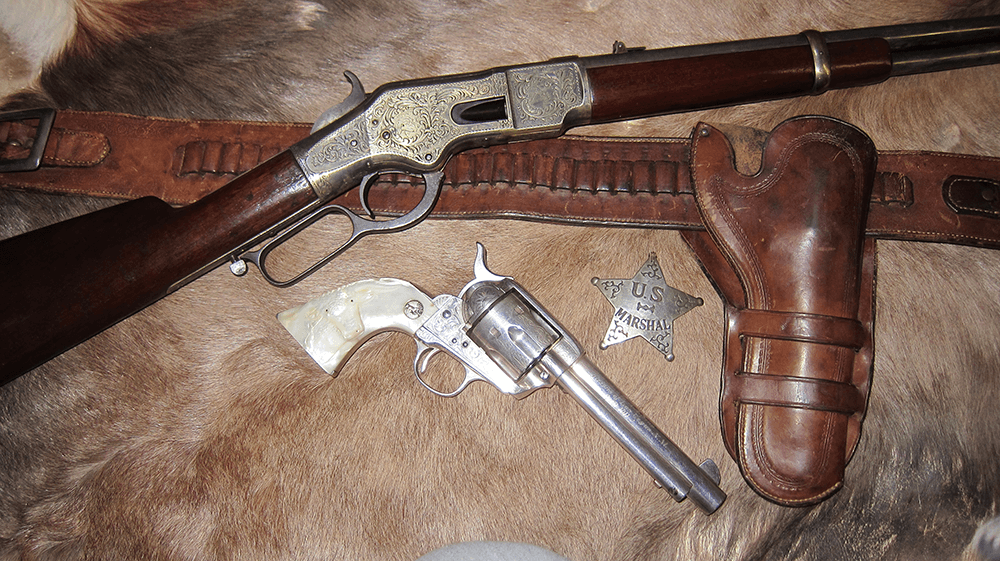 38-100 Long Rimfire Cartridges
A very desirable, early two piece box of 38-100 long rimfire cartridges from the Phoenix Metallic Cartridge Co., South Coventry, Conn. The Company existed from 1874 to 1898. This box of antique ammo contains all the original uncleaned rimfire cartridges in good condition, without any head stamps. The box is OPENED and in fair condition overall with most of the seams separating, being held together with the plastic wrap. The lid label is in fine condition.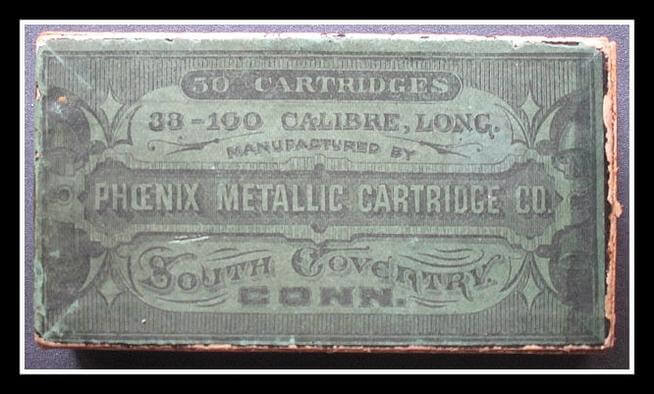 The dark green label shows early style graphics with no scuffing or tears, just some slight tattering on the edges. The lid sides are black in color on three sides, the fourth side being green like the top with caliber designation.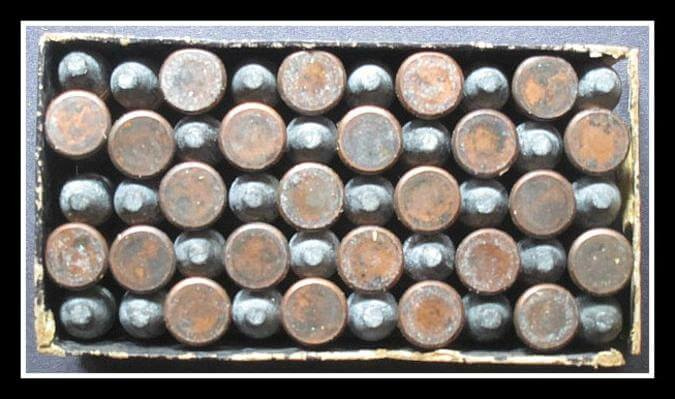 A great looking old style box of antique ammo not often found.
Covered with plastic wrap for protection.
Clarks Antiques – 38-100 Long Rimfire Cartridges – Price $650.00
Item #1412
* Can't ship antique or modern ammo to California, Hawaii, and Alaska