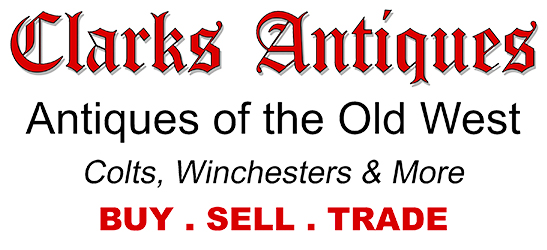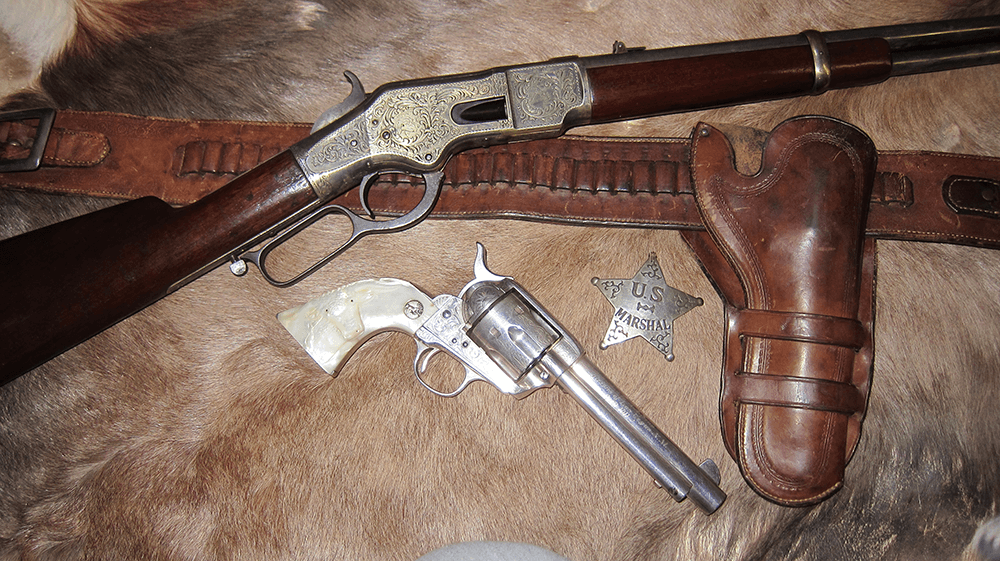 A very fine Antique Colt 44-40 SAA revolver. It has a 7 ½" barrel and hard rubber stocks, serial #176178. A factory letter (included) confirms all features being shipped to Colt's Patent Fire-Arms Mfg. Company, San Fransisco Agency, February 24, 1898.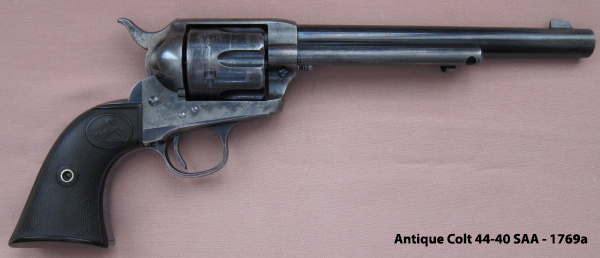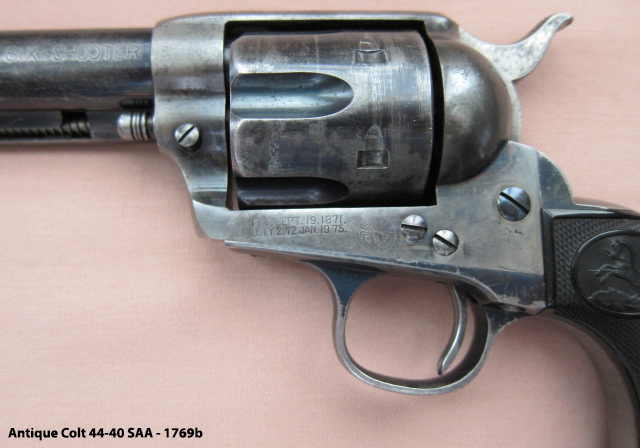 Colt 44-40 SAA Condition
The gun is in very fine overall condition, showing approximately 60% of the original bright blue. The frame, hammer, and trigger show a very nice, muted, case coloring. The original rubber grips fit perfect and are in excellent condition. The barrel is rolled "Colt Frontier Six Shooter" and all other markings are sharp, clear, and in all the correct locations. However, the front sight has been filed down slightly. Mechanics are good and the bore is near excellent.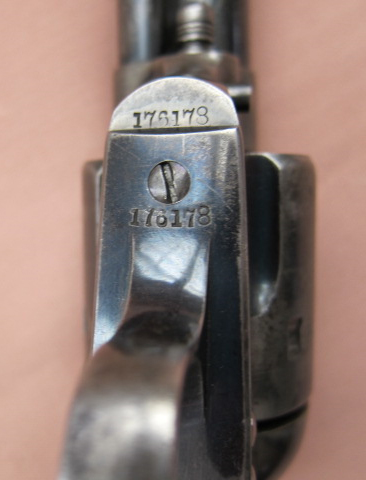 A great looking, high condition, all original, antique Colt Frontier Six Shooter.
Clarks Antiques Firearms – Antique Colt 44-40 SAA – Price $8,650.00
Item #1769
This Colt pairs well with our 1873 Winchester SRC