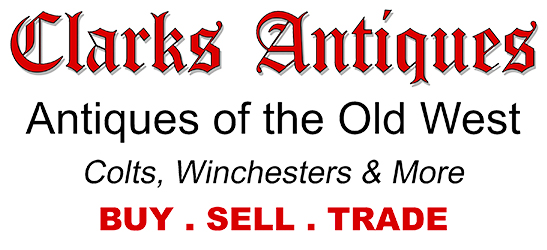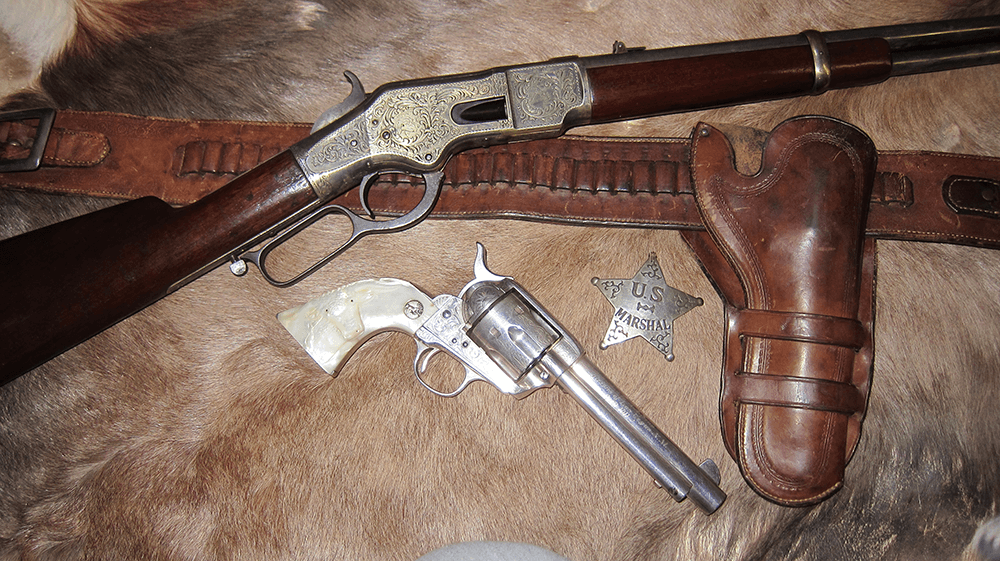 This box of Antique 45 Colt Ammo has been OPENED and contains a full complement of period REM-UMC ammo.
These black powder boxes of .45 Colt are difficult to find and always in demand. This was the last "black powder" loading after the Remmington/UMC merger in 1911 and this is the only fabric colored box with yellow labels, in this caliber, that I have encountered.
The top label is fully intact with no rubbing or losses. All the side seams show repaired split seams with remnants of cellophane tape around the sides. About 75% or more of the yellow side wrap in still retained. The box shows age soiling and the guarantee label on the bottom is in both English and Spanish. The guarantee label shows rubbing & wear and in about 50% readable.
The ammo shows two types of primers, small copper ones on the bottom side and nickel ones on the upper side. These cartridges have been in this box a very long time as all the bottom side ones show consistent, moderate to heavy oxidation and the upper ones show no oxidation at all.
All-in-all, it's a nice-looking RARE box, and these black powder boxes of .45 Colt are always difficult to find.
Covered with plastic wrap for protection.
Clarks Antiques – Antique 45 Colt Ammunition – Price $700.00
Item #1708
* Can't ship antique or modern ammo to California, Hawaii, and Alaska
If you like this, you may also like our Frankford 45 Ammo