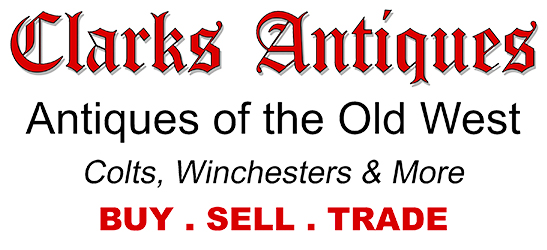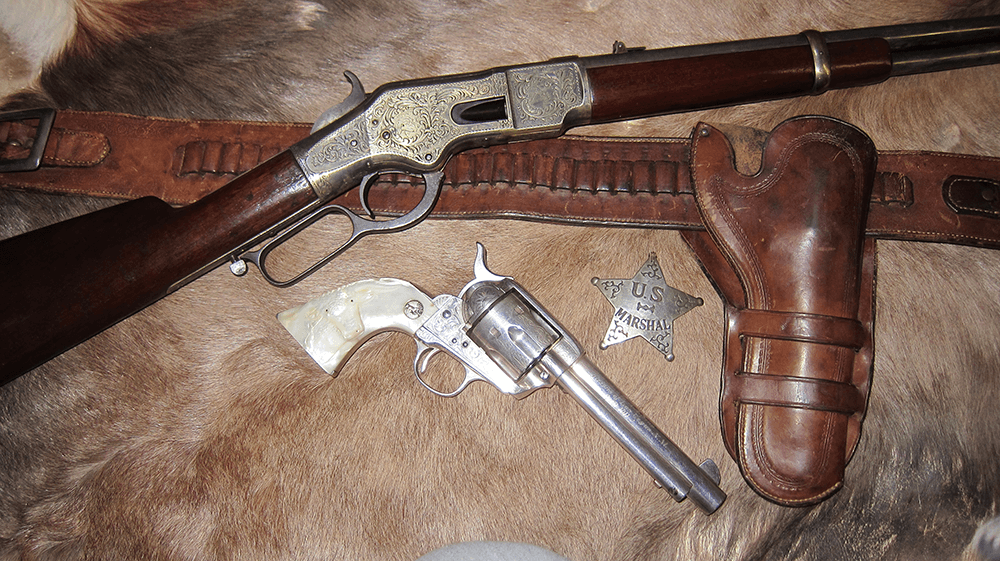 An interesting Colt SAA 7-1/2″ Army Rig. The belt is a Pattern 1874 U.S. Pistol Belt that was made and used from 1874 to after the turn of the century.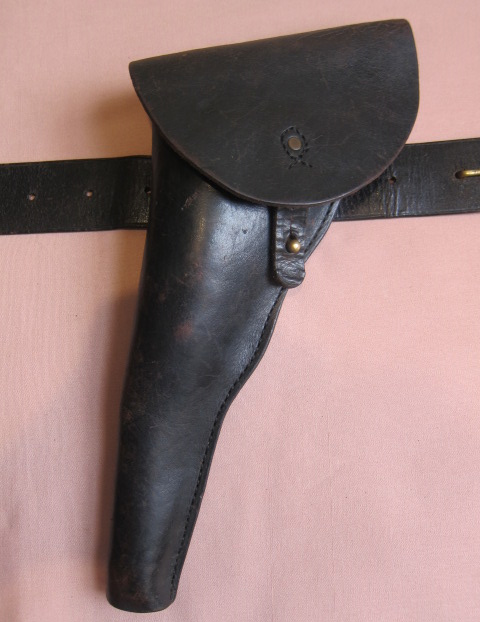 This particular rig is marked "Rock Island Arsenal 1905" on the back along with inspection initials "MEH". Also, it has a very nice "US" plate that looks to be varnished.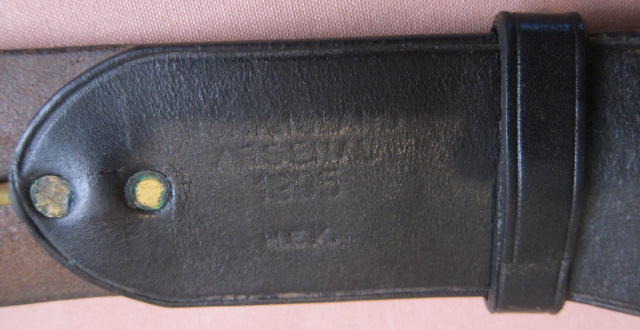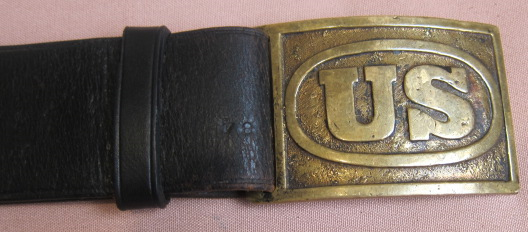 The flap holster appears to be a commercially purchased holster with no markings at all. It is simple in construction, not having the usual government requirements (Mil-Specs) such as a toe plug.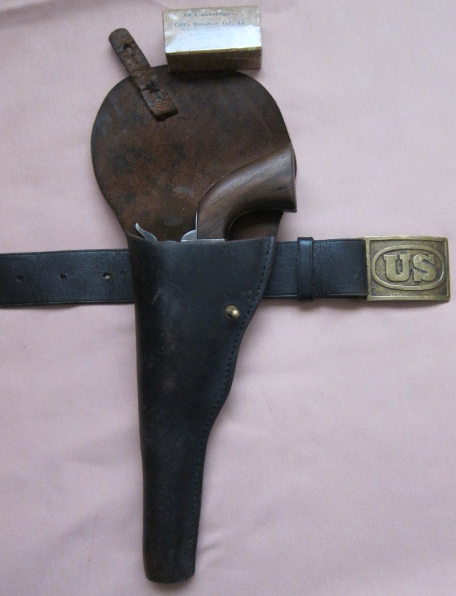 The belt loop is sewn and riveted in place as is the flap hold-down strap. The style of rivets used were not mil-spec and indicate a turn of the century manufacture date. That said, both belt and holster are in excellent condition – showing little use. Furthermore, all the holster stitching is original and good and neither piece has been oiled. A Colt SAA, 7 ½" barrel, fits nicely in the holster (see photos) as well as an 1860 Army Colt and an 1860 Army Colt conversion revolver.
An intriguing rig I have never come across before.
Toy gun shown in Clarks Antiques antique gun leather photos not included.
Clarks Antiques – Antique Gun Leather – Colt SAA 7-1/2″ Army Rig – Price $950.00
Item #1620
If you like this, you may also like our 1896 MIlitary Flap Holster