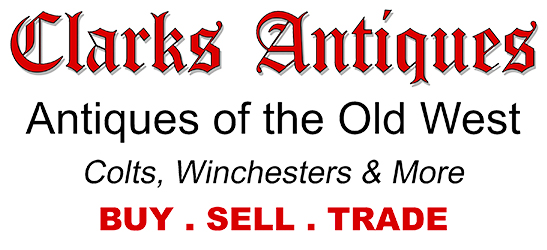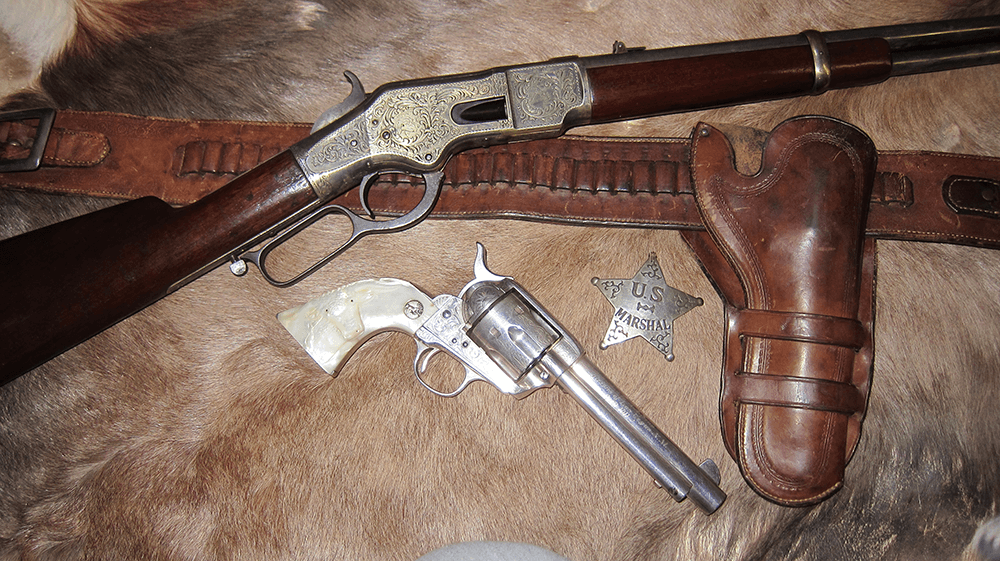 A very good full box of 45 Colt picture box ammo. These Winchester brand Colt "picture" boxes, showing an 1878 Colt revolver are very desirable and always in demand.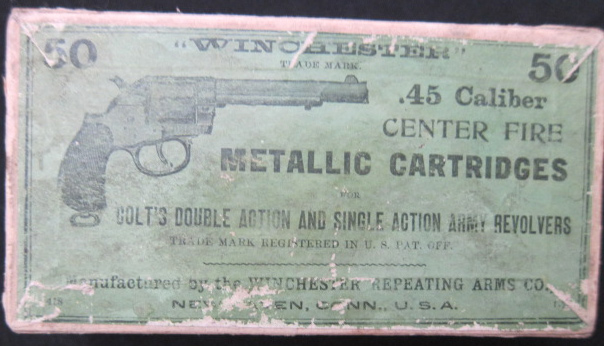 It is marked "center fire" indicating manufacture circa 1885 – 1900. The box is OPENED on 3 sides with about 95% of the side wrap label remaining. The top green label is very good, showing some fading of color and rub spots around the edges. The inside of the lid has some old cellophane tape (unseen from the outside) on split seams, but no other repairs.
The cartridges are in very good condition and look to be original to the box. Although, four cartridges have a slightly different color primer, they are identical in all other respects to the other cartridges. Also, the re-loading label inside the lid is also very good and fully readable.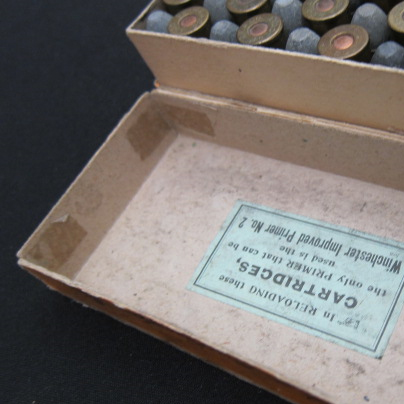 A very nice box to display with a Colt revolver.
Covered with plastic wrap for protection.
Clarks Antiques – 45 Colt Picture Box – Price $1,200.00
Item #1733
* Can't ship antique or modern ammo to California, Hawaii, and Alaska
If you like this, you may also like our Antique Colt 45 Ammo