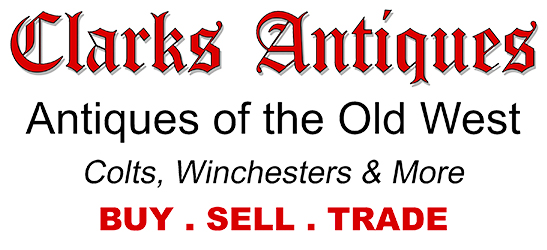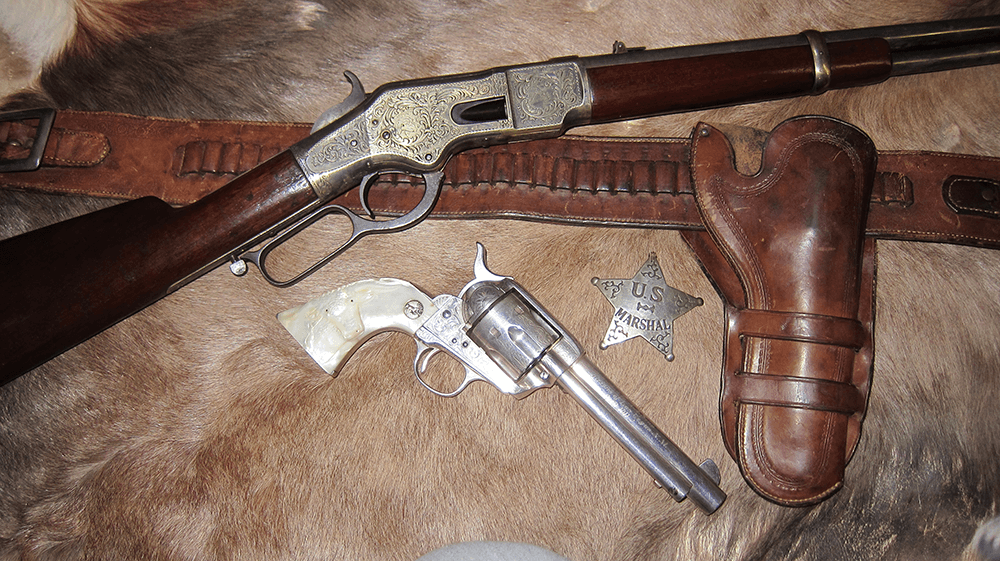 An Excellent condition V.L.&A. Flap Holster, CHICAGO marked. This holster will accommodate a Colt SAA with a 7-½" barrel or most any other large frame revolver.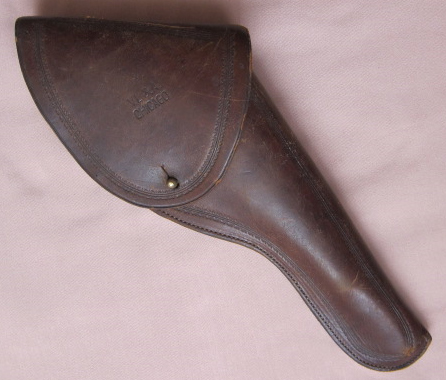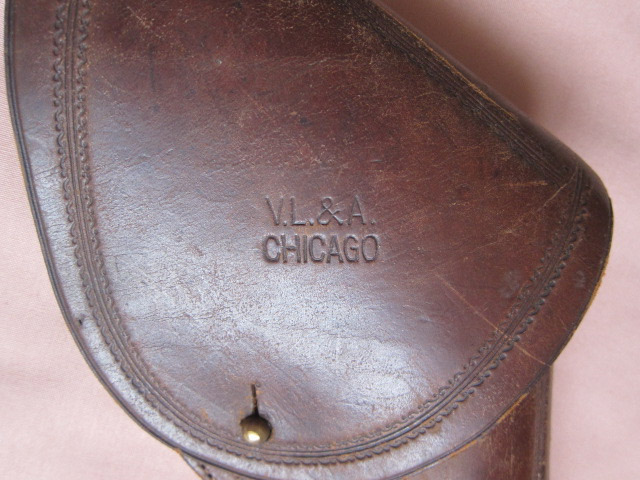 The back of the holster shows the markings; "G 1333 7 ½". The holster has their simple rolled border tooling and the makers mark is on the front flap. All the original stitching is intact and strong with a simple belt loop on the back, attached with period rivets.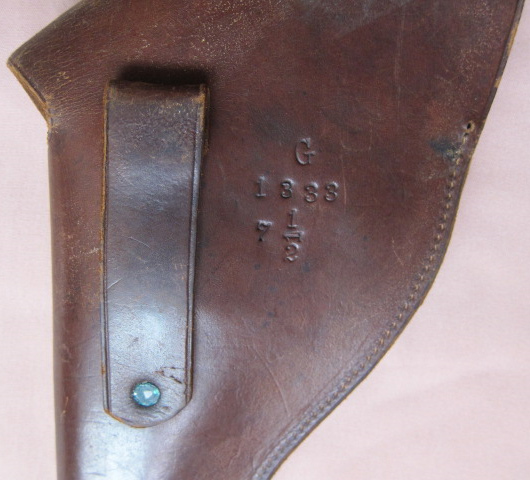 V.L.&A. Chicago
The Von Lengerke & Antoinne (V.L. & A.) partnership was formed in 1891, in Chicago, and lasted into the 1920's. They were in size and scope as Abercombie & Fitch who was their greatest competitor and they both sold the finest product lines to their upscale clientele. In turn, their high-quality leather goods with the V.L. & A. markings were made by such famous makers as H.H. Heiser and George Lawrence, to name a few. V.L. & A. was eventually bought out by Abercombie & Fitch in the 1930's.
Colt pistol shown in Clarks Antiques antique gun leather photos not included.
Clarks Antiques – Antique Gun Leather – V.L.&A. Flap Holster – Price $450.00
Item #1642
If you like this you may also like our Colt SAA 7-1/2″ Army Rig