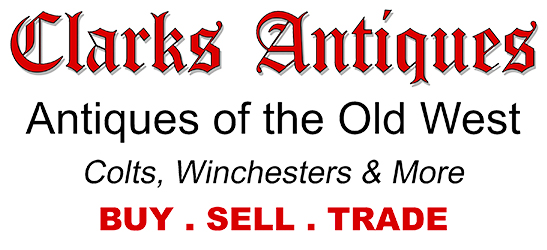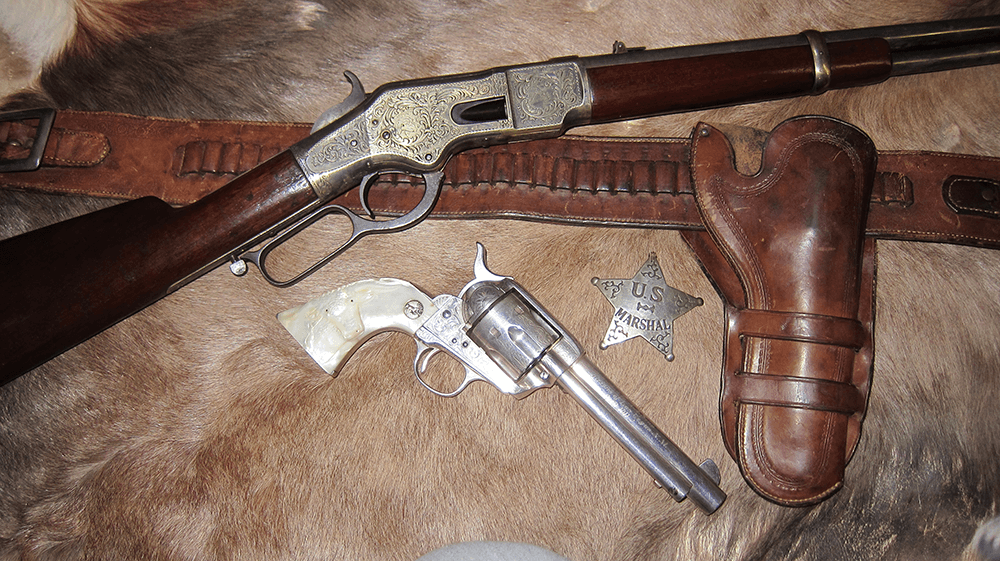 Antique 44-40 Ammo
A very nice antique Winchester 44-40 Ammo box.  These Winchester boxes are very desirable to collectors and are always in great demand because of the "old-time" graphics. A picture of a Model 1873 carbine is shown on the front side label. The labels specify that the cartridges are for a "Winchester Rifle Model 1873". A great display item to go with a Winchester 73′ or a Colt Frontier Six Shooter of the same era.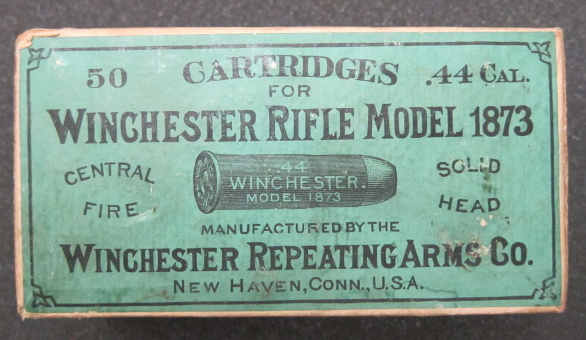 Winchester Brand Cartridges
This is a full, UNOPENED, factory sealed box of antique .44-40 Central Fire, black powder cartridges in overall very fine condition. The top green label shows some minor soiling. Otherwise, it is in very fine condition. The right top end and left top and bottom, show age induced cracked seams.  However, all the side seal labels are fully intact and un-broken. The cartridges have never been out of the box.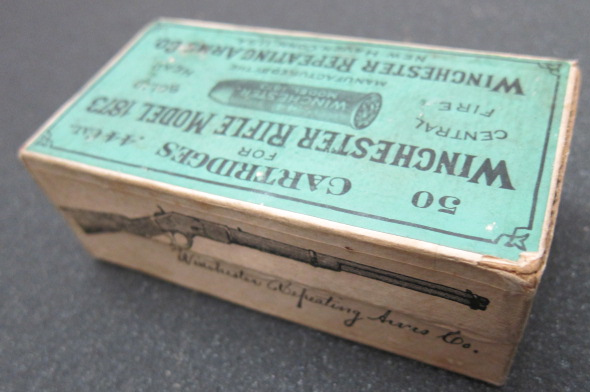 It is a great looking box, showing the Winchester 73" carbine on the front side wrap. These full boxes are getting harder to find and are very much in demand.
We have another un-opened box, identical to this one, Item #1734, but not quite as nice.  It is priced at $1,100.  You can contact us for more information if you are interested.
Covered with plastic wrap for protection.
Clarks Antiques – Winchester 44-40 Ammo – Price $1,250.00
Item #1745
* Can't ship antique or modern ammo to California, Hawaii, and Alaska
If you like this you may like our Antique .44-40 Ammo