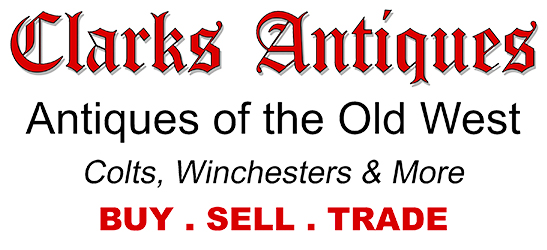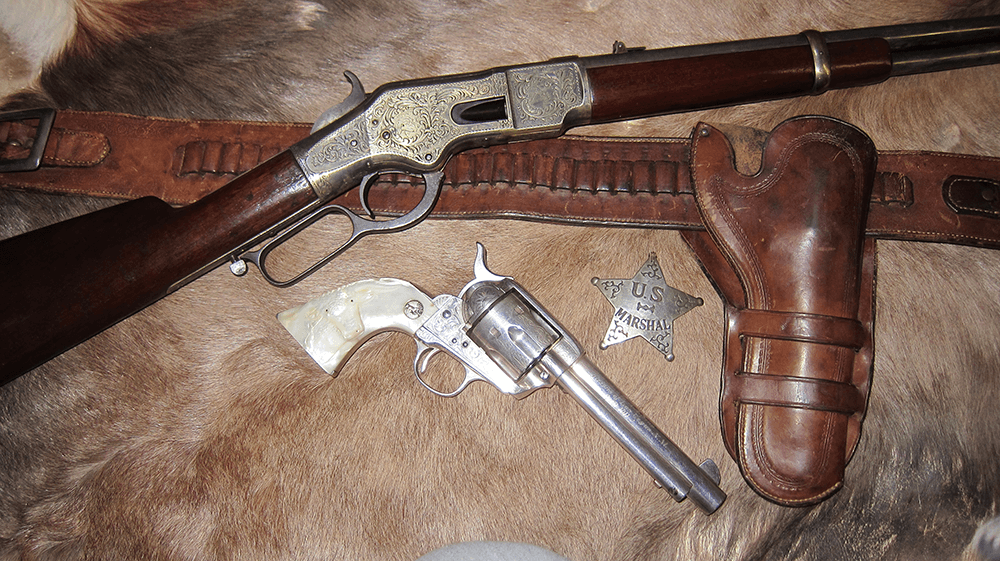 An early box of UMC 38 WCF ammo, circa 1885-1895. The box has been OPENED and retains all its original cartridges.
Ammo Box Condition
The box is solid with no split seams, just showing some aged soiling. The top label is in fine condition with no damage and about 97% of the side wrap is still attached. Also, the cartridges are in excellent, un-cleaned, condition. The re-loading label inside the lid is fully readable.  However, the guarantee label on the bottom is about 50% legible.
A nice early UMC black powder box in original condition.
Covered with plastic wrap for protection.
Clarks Antiques – UMC 38 WCF Ammo – Price $525.00
Item #1709
* Can't ship antique or modern ammo to California, Hawaii, and Alaska
If you like this item, you may also like our Winchester 38-40 Ammo