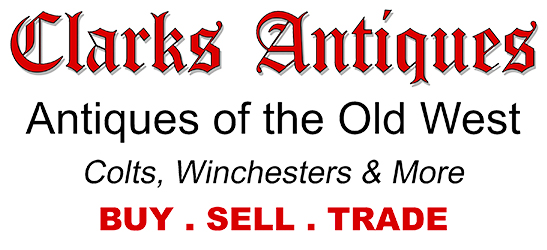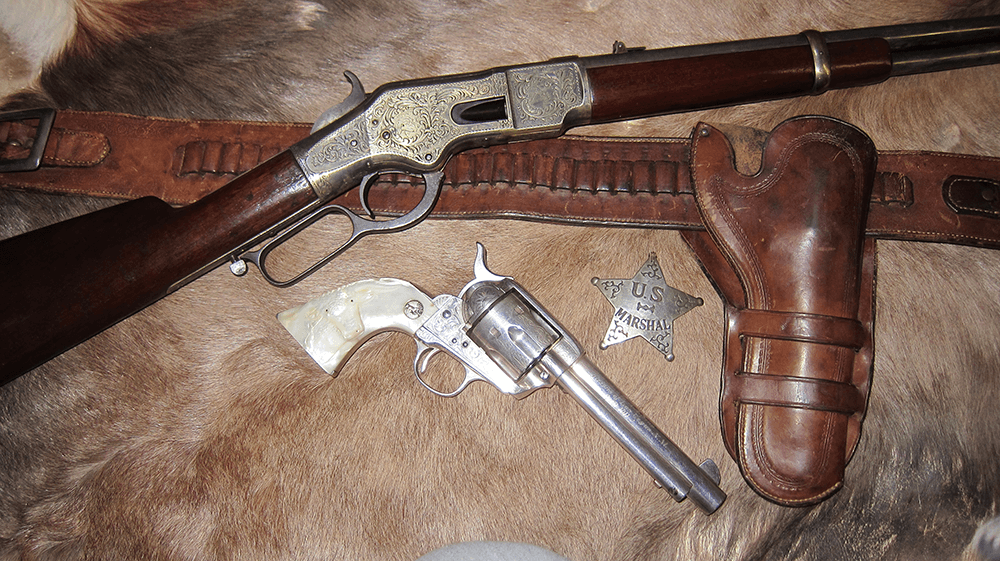 This is an UNOPENED rare box of antique Colt 44 ammo. This is a box of .44 Colt center fire cartridges, Winchester brand, circa 1895.   The box has all the yellow/orange side sealing intact and it is unbroken.  Also, the green top label is fine with only one small gouge showing. In addition, the top label has a split seam on the left side and is partially split on the front side.
The box has never been opened at the split seam nor the cartridges removed. It's virtually impossible to see with the plastic wrap holding it down. These cartridges were manufactured for Colt Conversion revolvers and were the last black powder loading by Winchester in this caliber.
A really nice box of hard-to-find antique ammo with this labeling and still factory sealed.
Covered with plastic wrap for protection.
Clarks Antiques – Antique 44 Colt Ammo – Price $1,000.00
Item #1590
* Can't ship antique or modern ammo to California, Hawaii, and Alaska
If you like this, you may like our Antique 44-40 Ammo