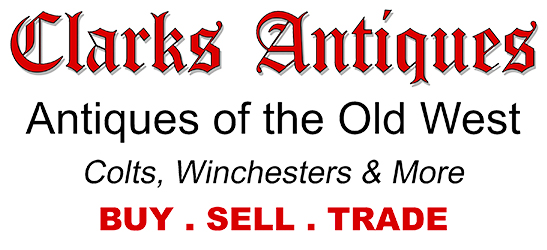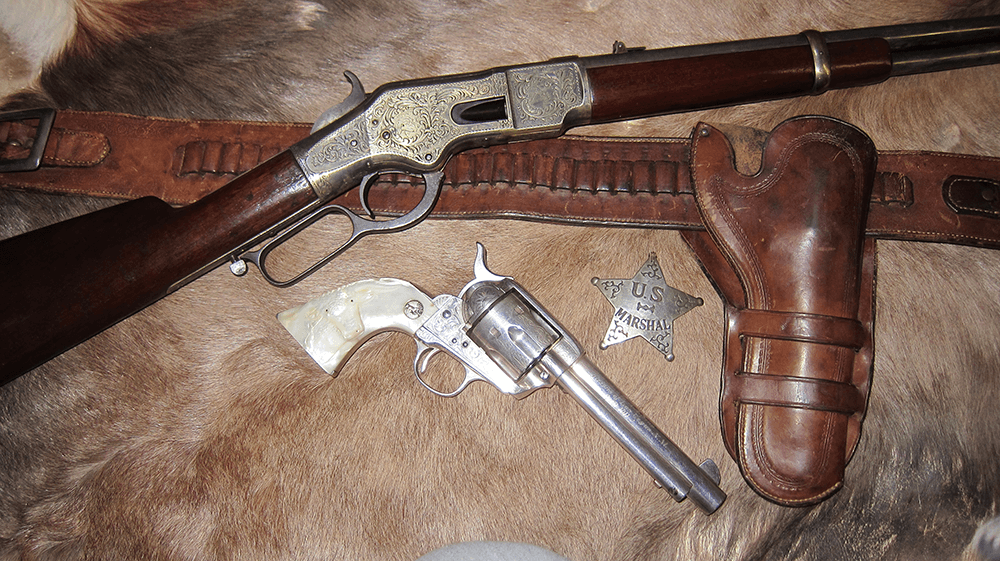 Factory Engraved Winchester 1866 Rifle
Factory Engraved 1866 Winchester
This is a 3rd Model factory engraved Winchester 1866 rifle. It is in it's original .44 Henry rim fire caliber configuration and 24″ octagon barrel.  The serial number is 118979 and made in 1874.
The engraving is beautifully accomplished in the style and quality the Ulrich family engravers were known for. This exact Ulrich engraving is pictured in R.L. Wilsons book, "Winchester Engraving", page 95.
The factory engraved frame shows typical Ulrich style designs with a jumping stag surrounded by sunflower florals and scrolls. Along with matching scrolls on the butt plate and forend cap. The engraving is near perfect showing no wear.
Winchester Condition
The rifle is in fine overall condition. The barrel has approximately 40-50% evenly thinning and toning bluing, now showing a light grey/brown color. The barrel address is sharp and all the edges are sharp. The rifle shows little wear.
The loading gate shows 50-60% original blue. The stocks are original to the gun. Also in very good condition with minor dings and scratches. In addition, the wood-to-metal fit is excellent, with special order sling swivels. All the parts of the gun are original. With exception of the front sight which is a handmade period replacement using a piece of stag horn for the blade. Also, a reproduction cleaning rod is housed in the butt stock. The action is good and tight and the bore is good with areas of black powder erosion.
A very attractive factory engraved rifle that was period used, well maintained, and correct in every way.
Clarks Antiques Firearms –  Factory Engraved Winchester 1866 Rifle – Price $29,500.00

Item #1750
If you like this, you may also like our Winchester 1866 Henry Marked Rifle